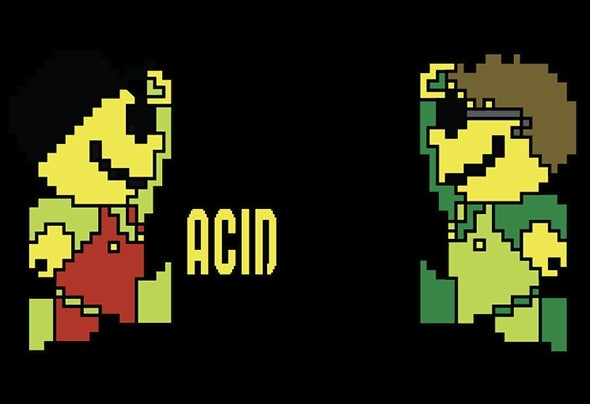 FR:
Super Acid Bros,
c'est avant tout une profonde amitié entre un grand et un petit nerveux...
Leurs princesses respectives n'étant pas séquestrées par un châtelain malfaisant, ils se retrouvent autours de leur passion commune pour les clones de 303...
Profondément convaincu que la pratique de la musique est plus salvatrice que la prise irraisonnée de champignons, ce duo délivre un acid saturé, mental et mélodique, armé de leur machines analogiques plus ou moins dopées au fer à souder ! ============================================================ EN :
Super Acid Bros,
it is above all a deep friendship between a tall and peaceful dude and a small nervous one .. Their respective princesses not being sequestrated by an evil squire, they nd themselves around their common passion for 303 clones .
Deeply convinced that the practice of music is more salvating than the irrational take of mushrooms, this duo delivers a saturated acid, mental and melodic, armed with their analog machines more or less doped with the soldering iron !