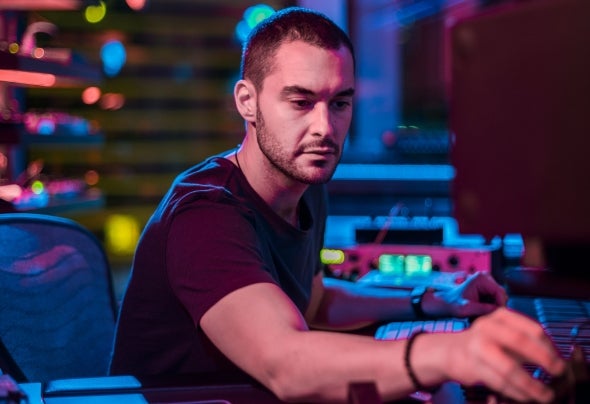 Alican Yazicioglu also known as Phallen is a producer & composer born in Istanbul.
For Phallen, music has always been the means of expressing things within himself, what he has turned to in order to discover who he is and cleanse his mind since he was a little child.
His primary aim is to speak his music as a language of his soul, as a bridge to share what he feels with others and possibly make them feel the way he does. In other words, to use music as a means of communication and clear expression of his own self. He started his music journey with piano lessons at the age of 4 and continued with guitar lessons during his high school as a hobby.
Never truly satised with work in corporate life, with all his impatience, he wanted to live his life according to his beliefs and not by the enforcements. He decided to turn his hobby to a career of passion and started his professional music career at 2017. Making you chase the innovative and different, NYC has been the place where Phallen expended his vision the most. First he started to get involved with the electronic music trend and then grew an interest on experimental music by focusing on both industrial and atmospheric sounds. 
After living abroad for a decade at various cities he chose to return to his origins and moved his studio to Istanbul. 
Ever since, he has been producing his own album and composing for lm & visual art. In 2020, he started his own label "Koza" to create a medium for artists to break all habits and give shape to new sounds in this creative platform.