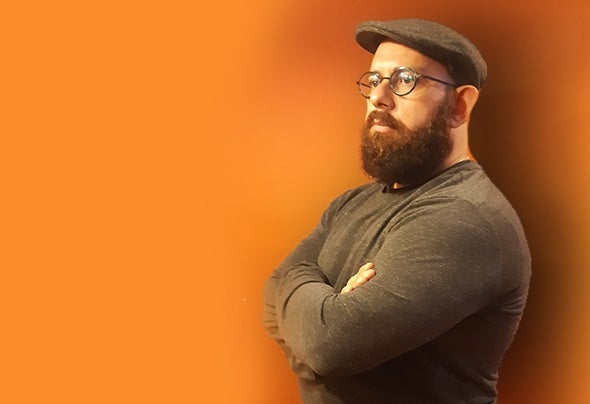 DJ since 1990 in Madrid's nightclubs as "Nacional" "Crisis" or "Vizzio" of the almost forgotten Costa Polvoranca. Playing summers in Ibiza in different clubs. In 1996 he settled permanently in Eivissa starting a journey that led him to, among other clubs, Guaraná in Santa Eulària, DC10, Amnesia, Privilege, Ánfora, Pink's, La Máscara, Tacos or Tropic.
From 2006 to 2007 he made an international leap by playing in venues in Munich. Three years later, he associated to the platform Sound*Soul Events, where he played in Mallorca, Barcelona, Granollers and Eivissa. Some years later, he signed with the label History of Music, where he played in Guaraná, Moskorra, Sound Beach or PK2 while he played in "Housepital" of Pacha, "El Hotel Pacha" and in parties like "From Jazz to Techno" of Veto Social Club. In 2014 he makes the leap into production with an EP, which has been a record for number one downloads on internet platforms such as Beatport, Amazon Mp3 Store or Traxsource. 
In 2017 he became a "Certified Ableton Live Producer", Sound Technician and Digital Mastering. Catches up with the permanent djs of "Ibiza Fraile Radio" and "PlayaSol Ibiza Radio", which enable him to do permanent live sets as a DJ. From 2018 he is A&R manager and Artistic sub-director of "WeLikeMusic Records" with which he also edits all his songs.