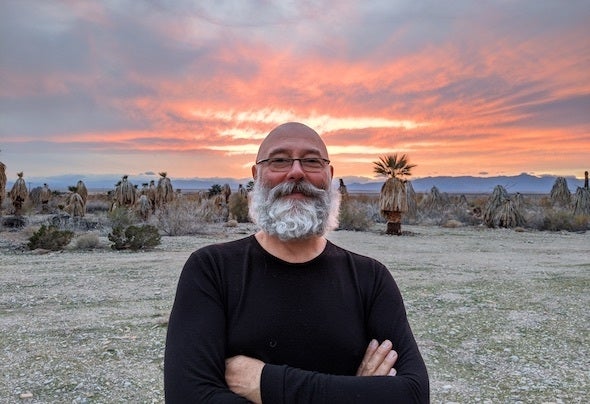 DJ, Music Producer, Technologist, and Sound Engineer. 
Jerzy Gronostalski was born and raised in southern Poland. Music became his passion early in life. He started at the age of 13 and used Real-to-Real tape decks to DJ for his classmates. His taste in music was inuenced early on by Kraftwerk, Tangerine Dream, Jean Michel Jarre, and Pink Floyd. 
In the late 80s, he emigrated with his wife Ela to Silicon Valley. After 20 years in the world of computer networks and technology, he returned to his DJ-ing roots and began his music production. He started to perform music at regional Burning Man events like Deep Playa, SOAK and Element 11, as well as various camps at Burning Man. Jerzy Del Mar signature sound Deep Playa Tech is somewhere between Deep House, Chill and Melodic House and Techno. 
Since 2015 he fell in love with a nomadic way of life. He designed and built his sound system and often performs music mixes at "off the grid" locations. He also produces Jerzy Del Mar music podcast.