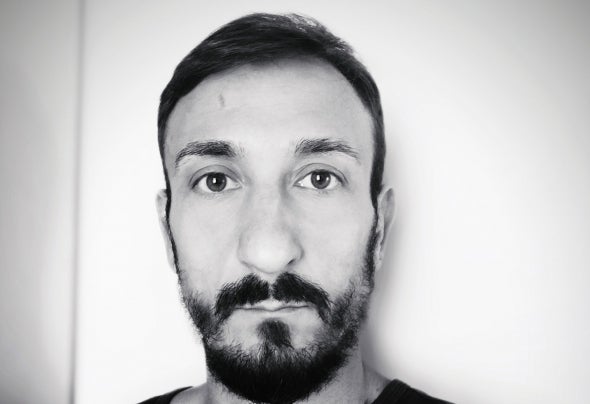 Francesco Andrieri is an italian Dj Producer. Going clubbing was a usual habit, long before establishing himself as a DJ. From 2004 to 2013 he worked as PR and artistic director in the best clubs in Cosenza. From there, he started falling in love with music, and later he began performing in public, encouraged by his friend Jerry De Stefano. 
The emerging musician was born in a small village in southern Italy on February 16th, 1985. In 2012, Francesco became acquainted with the techniques and sounds of both House and Tech-house music, playing around the city and organizing underground electronic music events, such as the E-Music Festival with an audience of over 5000 people in 2013.
On April 18th 2013 he made his debut as a DJ at Atmosfera Disco Club, one of the most popular disco club in Calabria. 
His passion for music led him to experience new techniques abroad. From September 2013 to August 2014 he decided to move to Lisbon. During this time, he performed in several clubs, including Primeiro Andar. Back to Italy, He spent a few months in Torino, and later again in Cosenza, where he starts to play in the most famous clubs, including Akropolis, B-side and Vanilla. The Spring 2016 consecrated him as a DJ outside the regional borders. In Taranto, he plays at DonGiò, where his name features together with international techno artists such as Gary Back and Markantonio, and later in a long DJ set at Biba Club, on December 25th. 
Despite his young career Francesco has already shared the console with Neverdogs, David Herrero, Massimo Di Lena aka Massi DL, Germano Ventura, Alexandra, Franz Costa, Lino Pugliese aka Linuz, Emanuele Inglese, Paolo Bolognesi. He is currently working on the creation of remixes and the third EP. 
In his tracks, the musical contaminations of Luciano, Ricardo Villabos and Marco Carola.