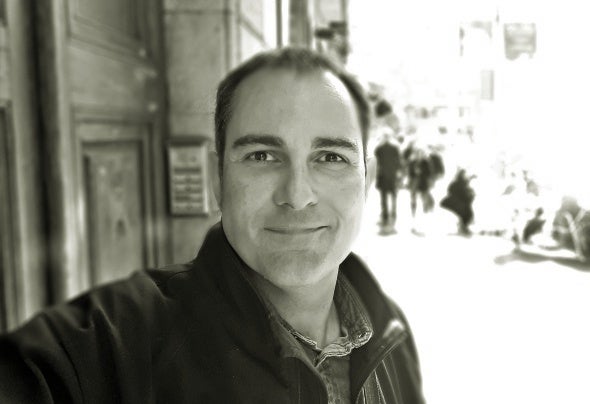 Electronic music producer passionate about electronic Music & Trance style, since childhood grew up with influences of rock, pop and electronic music of the 80s & 90s. Always with enthusiasm, perseverance and hard work.
At the age of 14, he had his rst mixer and when he was very young he made his friends and family enjoy his creations and mixes. Founder of the independent record label Orixe Music Records with which he has published his own songs, remixes and collaborations with other artists. 
In 2013 he created "First Sunlight". A song with 3 different versions: Original, Dancefloor and Chill Out. He donates all the benefits to the association of help to children with cancer in Spain. 
In 2014 he worked at a local radio station with a section called "Actual Trance Music". Every Saturday he delighted the listeners with the biography, songs and curiosities of famous DJs around the world. 
That same year his song "Essentially" that was included in the annual compilation "The best 2014 Compilation Vol. IV" with the record label ListenShut Records and available on the Beatport. 
In 2015 he participated as a guest artist in the annual festival that the AFANOC association of the children with cancer organizes in the Portaventura park (Tarragona). 
He has participated in different DJ competitions and remixes creation of national radio broadcasters MaximaFM and EuropaFM. 
In 2018 he published "Over the rainbow" featuring Alba Crazy, a good deep house song with a EDM version. Also he published "Ushuaia", a progressive house song with the vocals of Miss Ivet. 
With the video clip of both songs, David Orixe participated in a television contest of the "Neox Discover" channel.
in 2019 he has released 2 Tribal House style remixes and has collaborated with the radio station Playasol Ibiza Radio on the island of Ibiza. 
He is currently working on new instrumental productions and new songs with magic voices to continue to excited his audience.