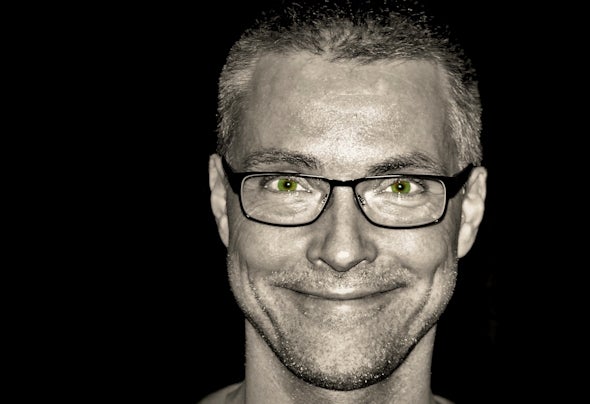 bonsche raised up in a very musical family, so it was no wonder that the boy started playing piano at the age of three and guitar at the age of nine. At the age of 16 he formed his first band with four school mates, where he sang and played lead guitar and keyboard. Meanwhile he also formed a multitrack project with his best mate, composing own music and playing several instruments. bonsche was inspired by many different artists, he was and still is a great fan of The Fixx - also Yello, Howard Jones, Mike Oldeld, Billy Idol, Kate Bush, The Sisters of Mercy, The Police, Kraftwerk, to name some, were a great influence. 
After playing in several bands through the years, the demands of his job as an audio engineer for lm and television raised, so he quit his band projects and started a solo project. In 2013 he was able to afford building up his own studio. There he works with Ableton Live and several gear (Waves Audio Plugins, Behringer, Beyerdynamic, AKG, Izotope, Rob Papen software a.s.o.) He started recording his first solo project as "bonsche". In March 2018 he produced his first electronic track "Dark Mood", followed by "Abandoned" and "Run Away", "Arriving", "Reckless", "Tell Me", "Wake Up" and "Just Me". All of these are available at all important platforms. He also creates the covers for all tracks and found his own unique style, with black background and the subject in the center. 
In 2019 bonsche released "I Don't Miss You", "OMG", "Cry Baby", "Fight For It", "Hell-o?" and "Summertime Pie". "Fight For It" is dedicated to Fridays For Future, with their constant fight for climate and this world they are highly appreciated by bonsche. 
The first release this year is "Go", a very dynamic and driving track with several voice samples. It is an emotional reckoning with some bad experiences in the past. It is energetic and runs with 129 bpm.