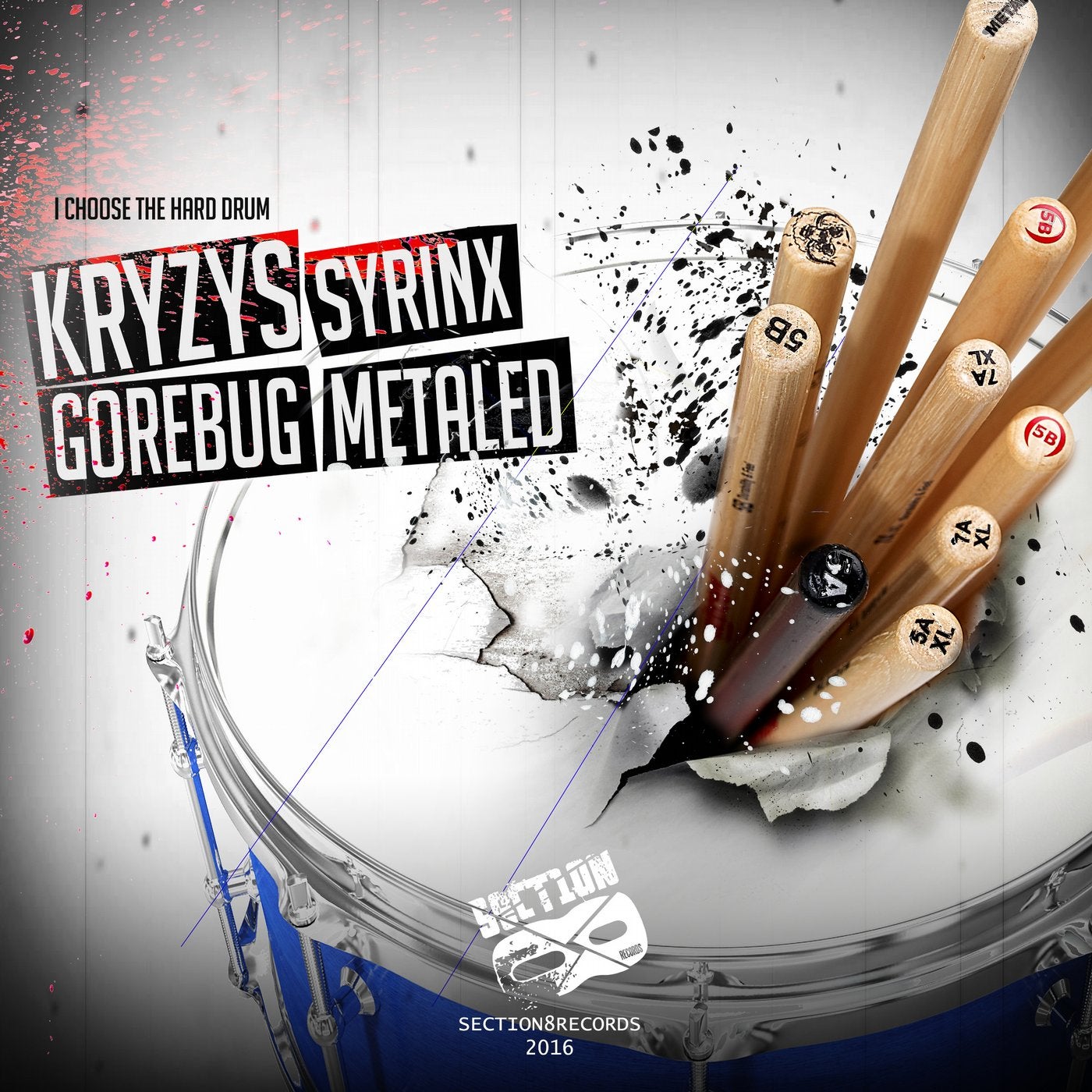 Release Date

2016-07-04

Label

Section 8

Catalog

SECTION8094D
A smashing heavy release from Kryzys, Syrinx, Gorebug, and Metaled.

BIO FOR: Kryzys
Kamil aka Kryzys, is a Polish prodcuer of hard drum & bass who lives in Belgium.


BIO FOR: Gorebug
Matthew Orth aka "GOREBUG" is a young, talented drum & bass producer.
The creation of music began as 17 years in 2008 under the moniker LanazZ.
In 2009 changed his alias from "LanazZ" to "Gorebug" and it left him so far.
Change the alias of the many changes came primarily in its production. Darkstep, Hardstep Darkdrum and became his favorite style, which he completely dominated. Then, the production has changed completely from scratch. Began to emerge tracks as the District 9 , Annihilation, or Why you are here. Then it took under his wing guys from "Killtech" (Killing technology).