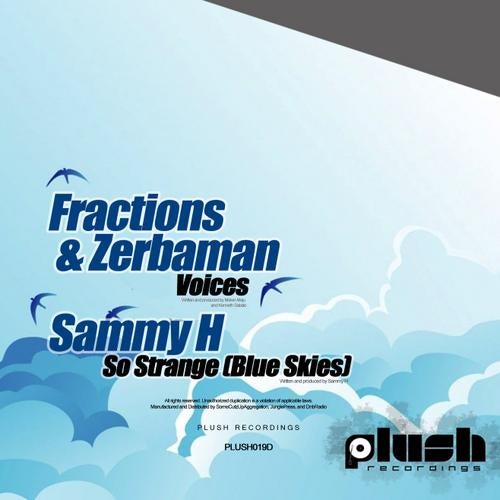 Fractions and Zerbaman a-side deep roller with a melancholic deep mood in a 1/2 time (halfstep) signature.

The b-side by Sammy H is an vocal melody with an uplifting mood. The vocal mix layer features a classic 1960's tune by The Temptations.

BIO FOR: Fractions
Brand new collaboration track by Fractions and Zerbaman. A nice chilled track for you to enjoy!

BIO FOR: Zerbaman
Began with FL Studio 8 as a gift, late in '08. Messed around with it for a year, making any kind of sound, mainly Hip-Hop and Grime. Then in autumn 2009, I got into dubstep, started producing tunes with influences from artists such as Mala, Burial, Bar9, Benga, Rusko, 16Bit, Bar 9. Unintentionally aiming to cover the full spectrum of the dubstep sound.
Around this time, I listened to a lot more Drum & Bass, from artists such as Fred V, Alix Perez, Netsky, Brookes Brothers, London Elektricity, Deep Focus etc. Predominantly liquid funk, and with these influences in mind and a series of tutorials, I began making Liquid Drum & Bass tunes, but always stepping out into other Genres of EDM (House & Dubstep) While keeping an open mind to All the other sub-genres of Drum & bass.
2011 The year of my debut release on Plush Recordings.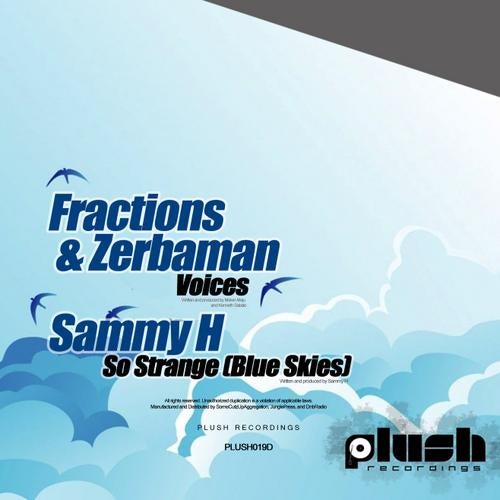 Release
Voices / So Strange (Blue Skies)