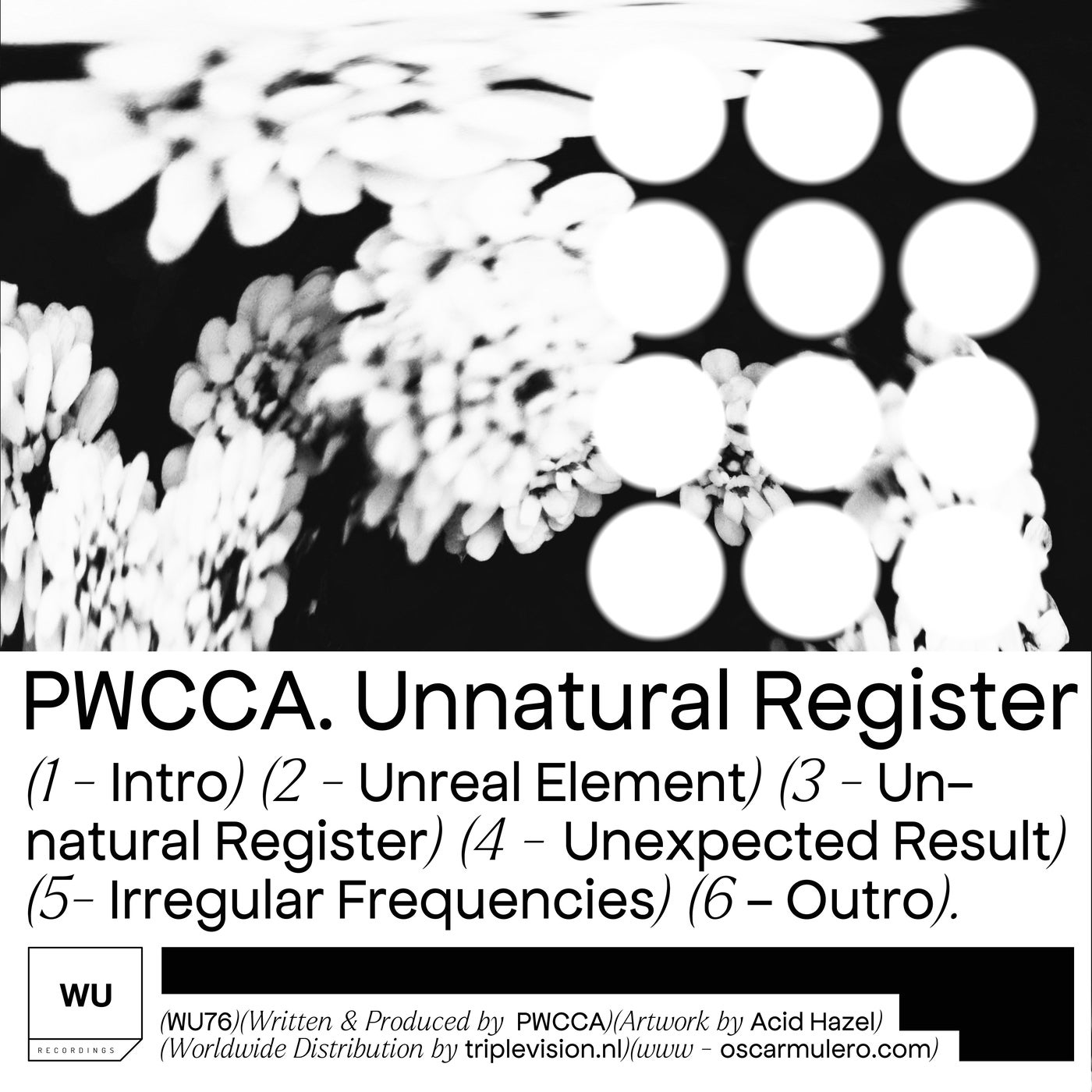 PWCCA returns home in our new physical release with his trademark sound, always focusing on a futuristic and sharpened point of view. He is undoubtedly one of the most prolific actors in the techno scene always searching on new expression channels thru electronics.


This extended EP provides us with six pieces, with two ambiental interludes alternated with four danceable experiments, rugged, precisely distorted and abstract.


After the dreamy Intro, Unreal Element moves on to undiscovered territories with a relentless exercise made of rhythmical components spiced with expertly crafted textures.


On Unnatural Register he swaps obscurity for space travels in a bleepy and alien cut while Unexpected Result goes phrenetic again, raising the tempos and relying on repetitive synth lines with adrenaline as the main message.


Irregular Frequencies is the next exercise, combining sci fi with distortion and industrial flavors on a perfect hybrid. After the dance floor hysteria Outro says goodbye in a floaty mood.


Expertly designed dancefloor tools and weapons for those in search of excellence.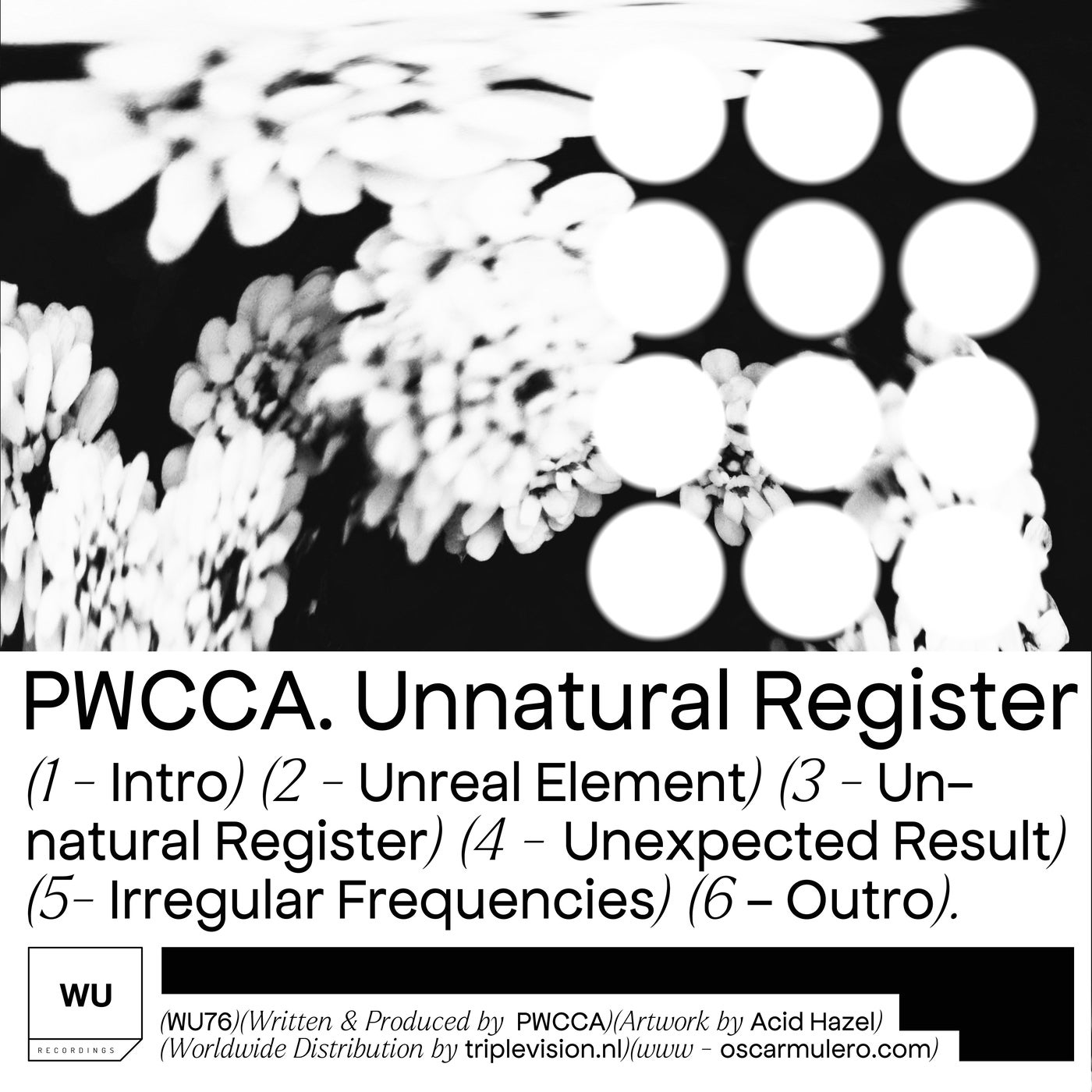 Release
Unnatural Register EP