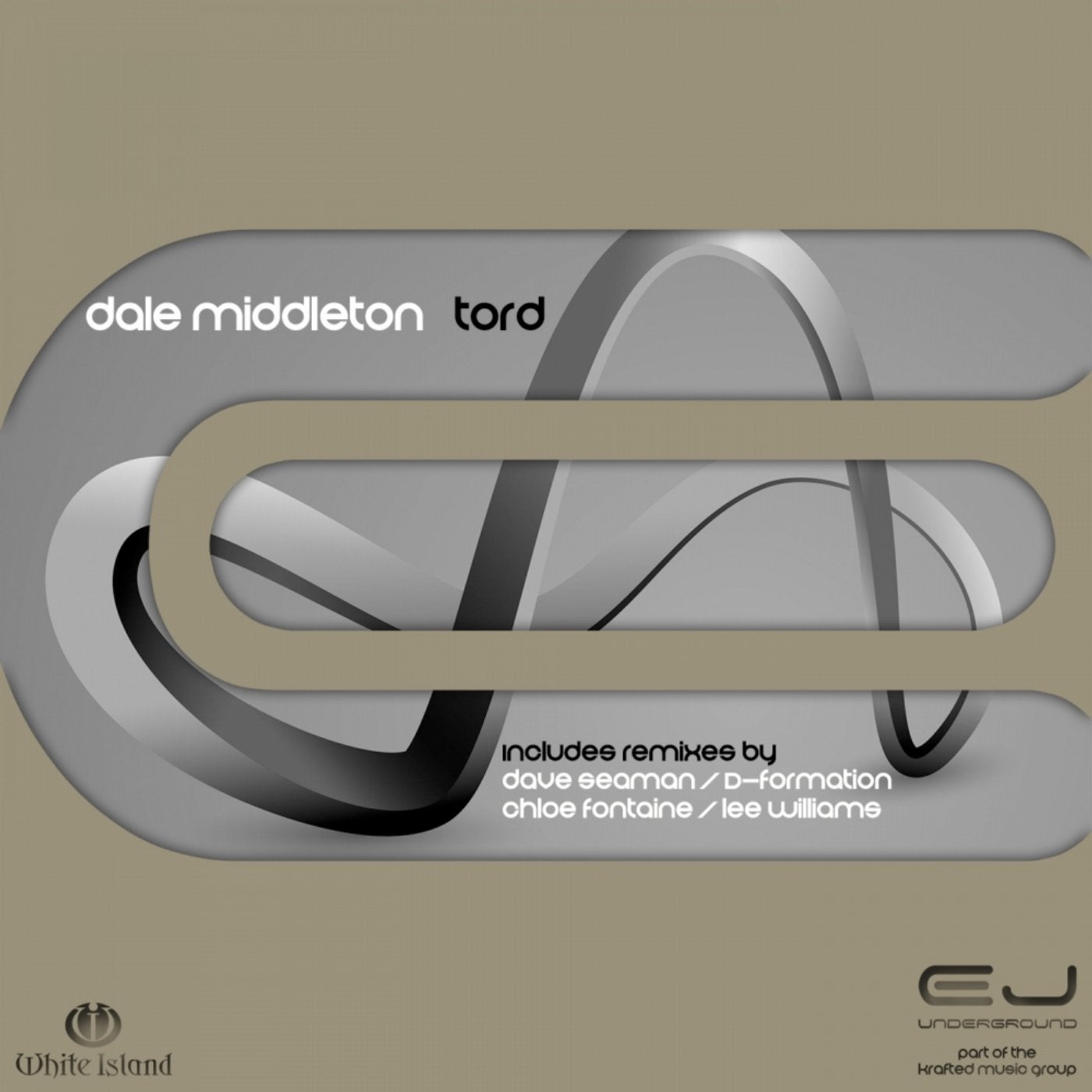 EJU092 Dale Middleton - Tord (Remixes by Dave Seaman, D-Formation, Chloe Fontaine, Lee Williams)

Following the release of a string of successful remixes and originals throughout the summer on Moonchild, Stripped Recordings, Clinique Recordings and Sudbeat Music, Dale Middleton ushers us into the Autumn with his latest project 'Tord.'

Cementing his credentials within the underground house scene early on in his career, with his first run of releases eagerly snapped up by quality electronic music labels such as Lowbit, Outside the Box, Sound Avenue & Mirabilis Records, Dale's music has already received prominent acclaim within the industry.

Having firmly held his place on the one-two-watch lists of electronic aficionados since his breakthrough in 2012, both Dales' productions and DJ skills have continued to remain highly in demand: seeing his music gain support and play-outs across the globe from artists such as John Digweed, Sasha, Nick Muir, Hernan Cattaneo, Above & Beyond, Guy J, Agoria & many more.

Delivering a fusion of interpretations on the deeper, underground sounds of house and techno; Dale's new project 'Tord' features a stunning original production from the man himself, accompanied by chopped-up re-imaginings from Chloe Fontaine, Dave Seaman, Lee Williams and D-Formation. With remix duties supplied by some of the scene's most established and well-respected names, you already know this one is going to go off!

Dale's original cut of 'Tord' is smooth as butter, flowing along on a mellow vibe whilst simultaneously maintaining a propulsive momentum. The use of ticking drum work and bubbling melodics give the track a warm and positive atmosphere throughout. Almost eight minutes in total, it is a very progressive tune that leaves a lot of space for his remixers to work with.

Following on from her latest release 'Who Dem Talk' on Motion, Chloe Fontaine brings a fresh and flirty flavour to her rework of 'Tord': using a wide range of tribalistic percussion and creating an upbeat and floral tone reminiscent of the fading summer. Criss-crossing rhythms and melodies over one another, whilst paying key attention to her use of space and ably constructing a gradual build-up of momentum, it is easy to understand why this lady is such hot property right now!

The eminent Dave Seaman - electronic stalwart and gentleman responsible for making Mixmag a household name amongst dance fanatics the world over - takes things in an interesting direction with his reworking of 'Tord'. Firstly pulling everything back to it's bare minimum, then progressing in the other direction with filthy bass elements and distorted alien-sounding vocal samples, Dave keeps things characteristically weird, underground and experimental throughout with another stand-out remix from the Yorkshire dance master.

D-Formation brings in the bulk with a prominent kick drum and warbling sub bass. A funky and heavy bass drives things forward, balanced alongside ethereal vocal inserts and gently swelling strings. A real dance-floor killer, the build-up on D-Formation's remix is custom-made to assuredly send any rave wild - with him teasing the listener with the drop throughout.

Last but not least, Bournemouth-based DJ Lee Williams also steps in for a remix. Formerly a bedroom DJ, his unique style of mixing together progressive house and techno has seen him take on some of London's biggest club nights. Taking things into a dark techno edge from the start with eerie mechanical sounds and an industrial, slightly slowed-down vibe, Lee tackles his remix of 'Tord' with utter finesse.

https://soundcloud.com/dalemiddleton
https://soundcloud.com/daveseaman
https://soundcloud.com/d-formation
https://soundcloud.com/chloe-fontaine
https://soundcloud.com/lee-williamsdj
https://soundcloud.com/ej-underground
www.kraftedmusic.com
https://www.facebook.com/ejundergroundrecords
https://www.facebook.com/EJUnderground

Licensing and enquiries - paul@kraftedmusic.com / darren@kraftedmusic.com

EJ Underground Records is a part of the Krafted Music Group that includes Bloxbox Records, Endemic Digital, EJ Eternal, Krafted Records, Sounds of Juan, Unrivaled Music and First Steps Recordings.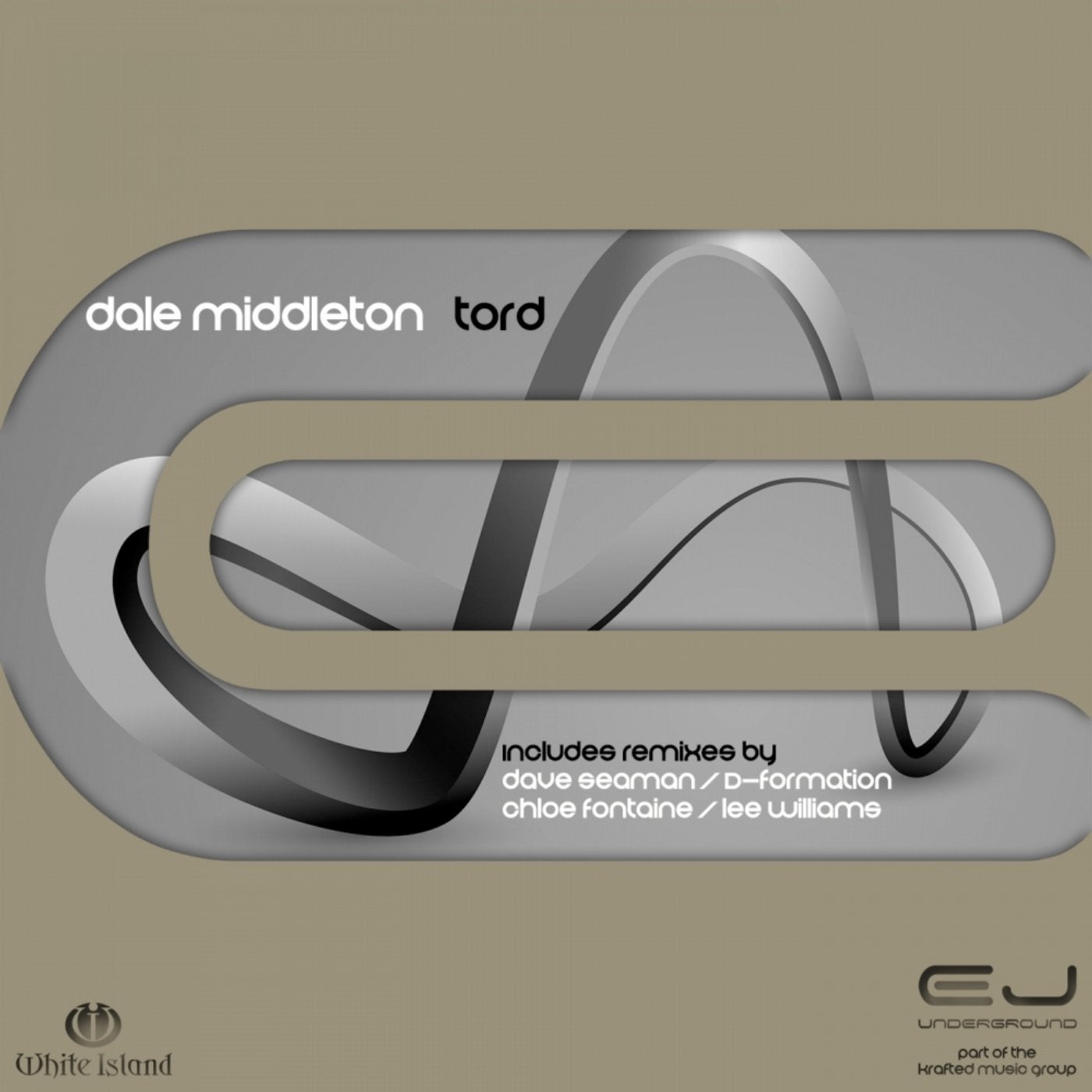 Release
Tord