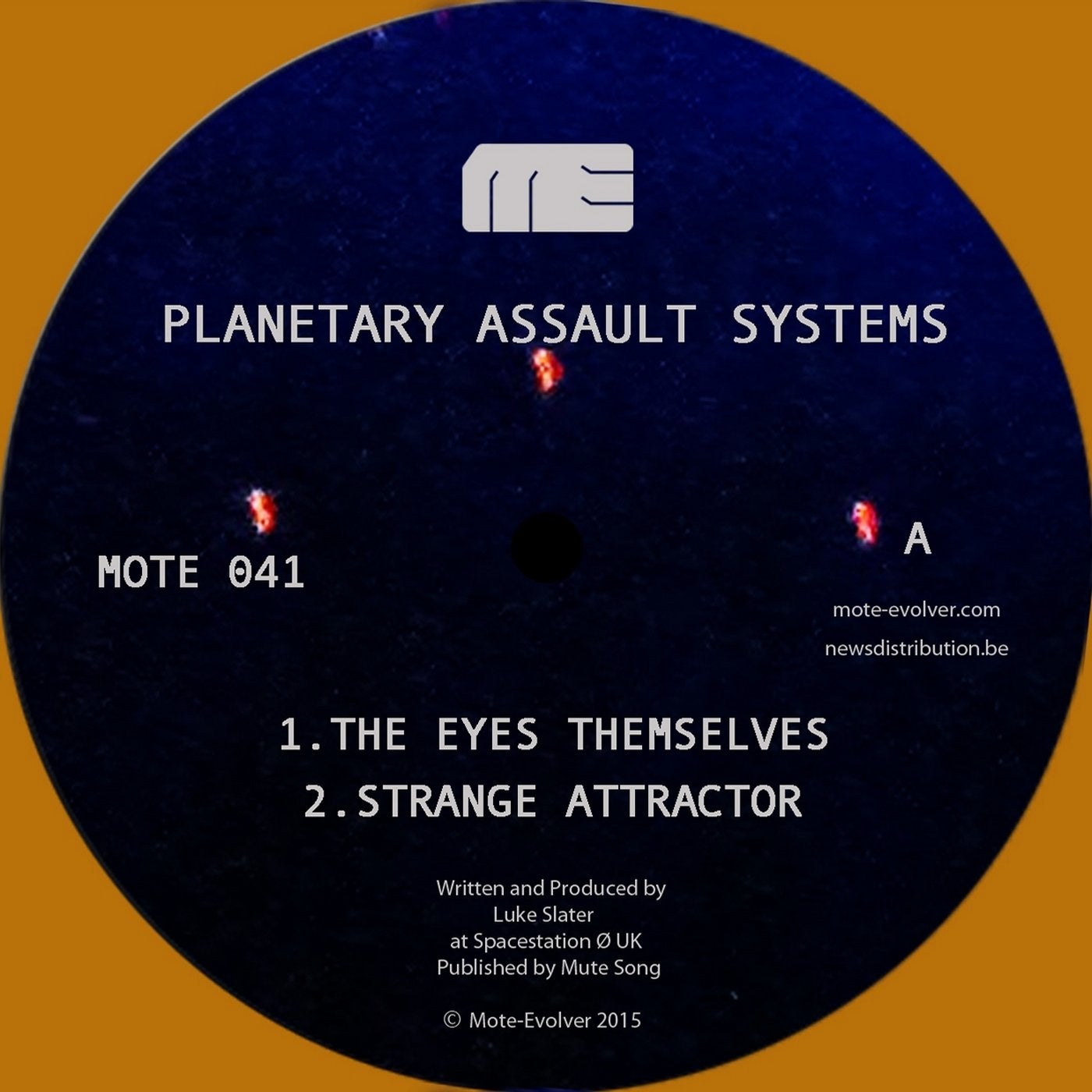 Since around the release of Planetary Assault Systems' Temporary Suspension LP, P.A.S. overseer Luke Slater has made a solid case for being one of the few techno producers who has defined the genre's past and will continue to define its future. While he has spread his allegiances across a number of the genre's best labels, his own Mote-Evolver label is, understandably, a source of the most compelling work from the man: the No Exit and Future Modular EPs being two of his more recent high-quality offerings. That trend seems set to continue with the release of Planetary Assault Systems' The Eyes Themselves EP.

The title track is indeed a kind of treat for the mind's eye - after a convectional rhythmic lead in, Slater gets down to business and unveils a few layers of crisp and captivating sound design. Irregular droplets of high-frequency sound fade in and then seem to fall around the listener like glowing rain on the surface of a distant planet, before receding and making way for more subtle phrases. All the while, fluctuations in the aggressiveness and persistence of the cymbal tracks fight to wrest the listener's attention away from this mesmerising rain, making for an intriguing push-pull effect.

Elsewhere, it is a sign of Slater's strength that a track named for a well-known concept within dynamical systems ("Strange Attractor") doesn't come across as a completely arbitrary guess at what such a concept might 'sound' like. A number of lightly accented, quickly decaying micro-sounds come together here to become more than the sum of their parts, certainly connoting dynamism and at the very least keeping up a serviceable spaced-out groove.

Now, for those who prefer the grit and tension of urban reality to dancing numbers or speculation on other worlds, have no fear - the closing "Arc" is powered along by dirty filtered phrases, a faintly menacing shaker sample and the occasional impolite release of steam from the grating beneath your feet. It gives one the uneasy feeling of stalking in the shoes of a professional assassin, and it wouldn't be out of place in some documentary film on the same.

Few sonic artists can go from an atmosphere of oneiric wonder to one of cold intensity in just a few short steps, let alone doing this in a techno music genre that has little margin for error when it comes to conjuring atmospheres. As such, The Eyes Themselves once again demonstrates Slater's lasting contribution to techno: maintaining its reputation as a tool for stimulating both intellectual and physical energy, for aiding restless peregrinations of thought and for giving the body its freedom.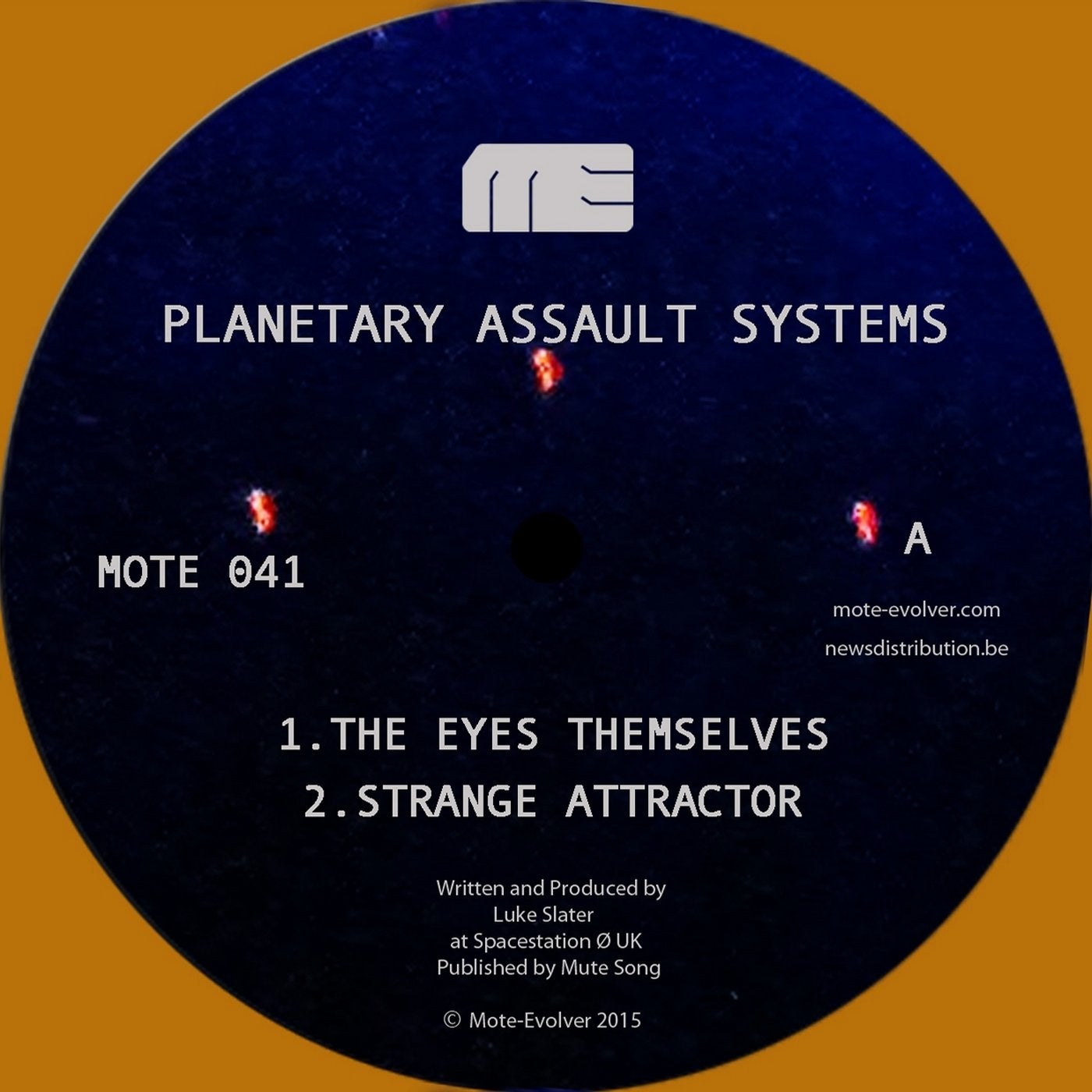 Release
The Eyes Themselves