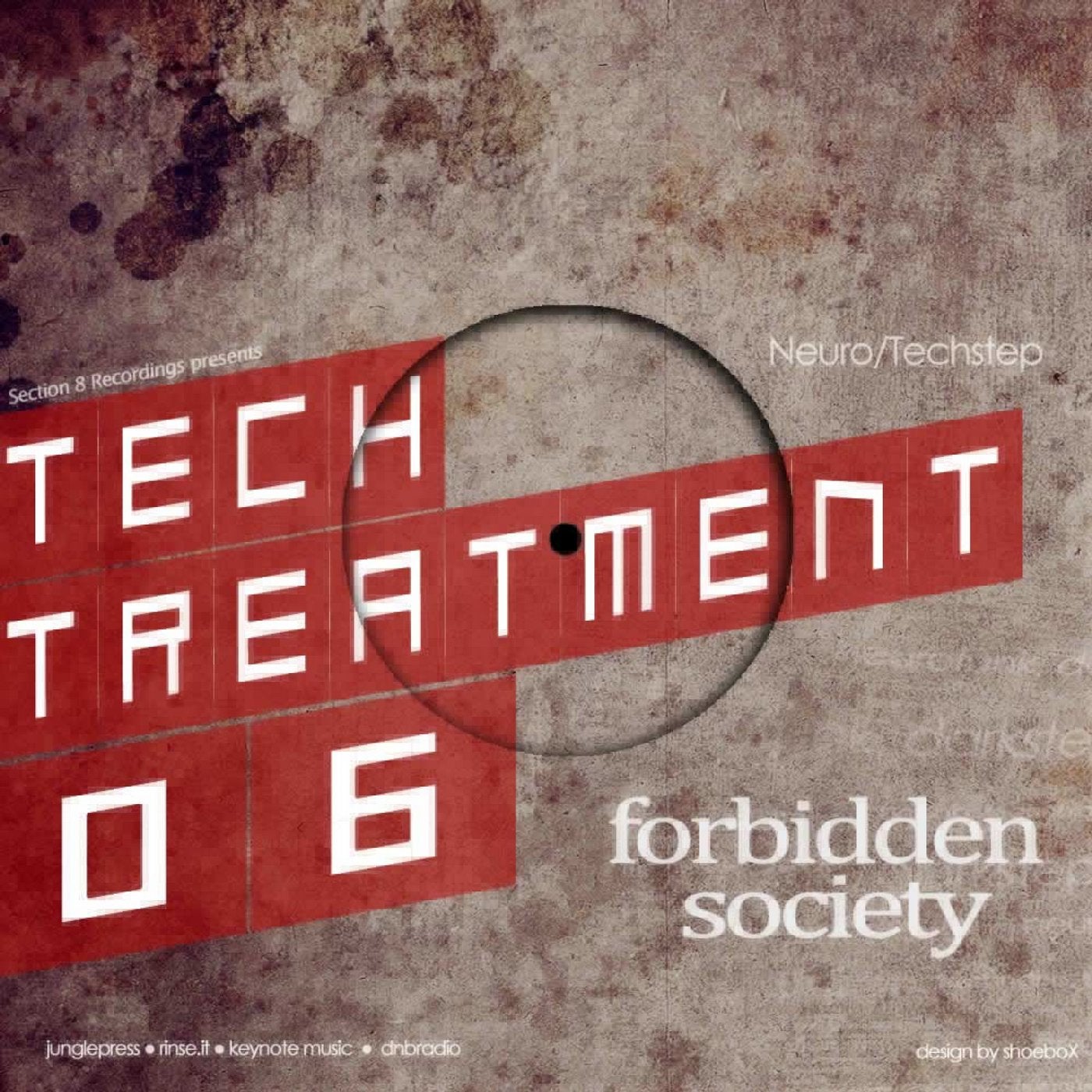 Release Date

2010-09-27

Label

Section 8

Catalog

SECTION8016D
Forbidden Society's dark history starts in 1996, when he started producing breakcore, a niche genre characterized by it's hard fast straight pounding rhythm and relentless sub-bass.

BIO FOR: Forbidden Society
I've been producing electronic music since 1996, when I started a project called Desert Storm Breakcore Squad with my friend JayB. We produced a quite unusual mixture of hardcore techno and jungle, because I had a hardcore/speedcore background and Jay was more into jungle.

Later on I bought my own PC and started making music by myself under the Noize Punishment moniker. I always liked grindcore, punk or metal and I guess this influence is traceable in my tracks. Among the biggest influences to me I would count Alec Empire and Atari Teenage Riot, Mathis Mootz (Panacea), Bombardier.

With support from Christoph Winkler I've played as Noize Punishment live at Fuckparade in Berlin, Germany, with Venetian Snares, Scud and Panacea. I've played several times in Berlin later, gigs in London, several times in Prague, in Dresden.

I've released music under the name Noize Punishment through these labels: Dyslexic Responses (USA), KoolPop (Germany), Hardliner Recordings (CZE), Hardt?de.fakte (Germany), Death Sucker Records (UK) . Digicore Far East (Singapore), Invasion Wreck Chords (Belarus), Aklass Records (New Zealand), Formosan Records (Germany) , Mego Records (Germany), D-Trash Records (Canada), Berzerk Produktz Records.

Later on, around the year 2003, my musical journey led me to a more intricate style of music, where previous ideas and methods from digital HC and breakcore punk evolved with massive new sound possibilities. Drum and bass was the next logical stage of producing to me. Another of my producer creations came to life - Forbidden Society. Recently, all my activities are directed this way. Among the results are releases on Freak MP3, Mindsaw, Hell..s Bassment, Nightmare Rec., Jungle Therapy, Hardline Rec., CybaDrum, Manticore....

Forbidden Society DJ gigs include parties such as Therapy Sessions - Czech Republic, KillSwitch - K2, Budweis or Imperialistic Night in Cross Club - Prague alongside Current Value, The Panacea, Limewax, Dj Hidden, The Sect, Audio, Dylan and Robyn Chaos.
My tracks appear in the sets of The Panacea, Dj Hidden, Dylan and also on the mix CD by Technical Itch - You Need Therapy (2008).

Remixes and collaboration to come in the near future will include masters at work such as SPL, DJ Hidden, Current Value and Counterstrike.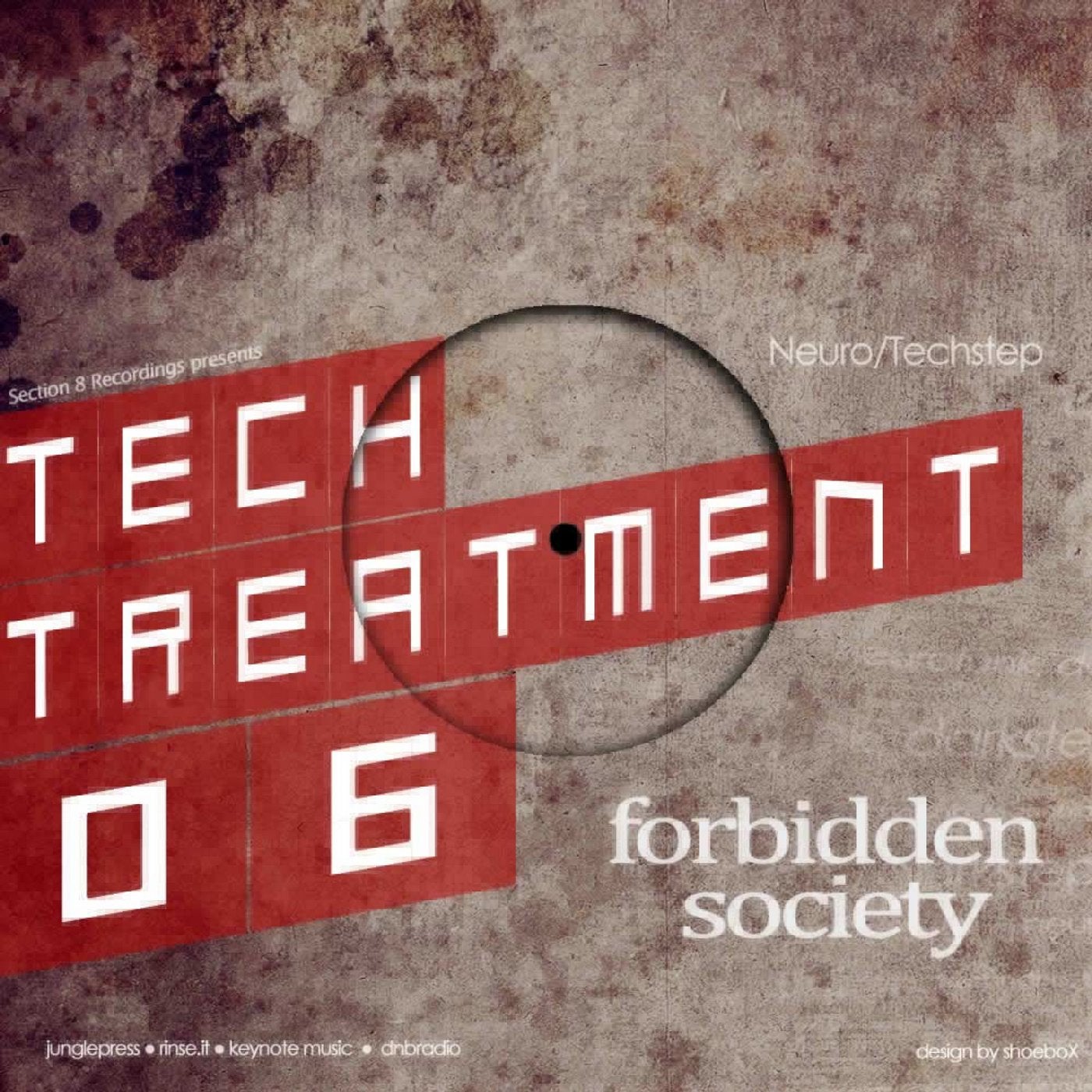 Release
Tech Treatment 6: Forbidden Society
Release Date

2010-09-27

Label

Section 8

Catalog

SECTION8016D