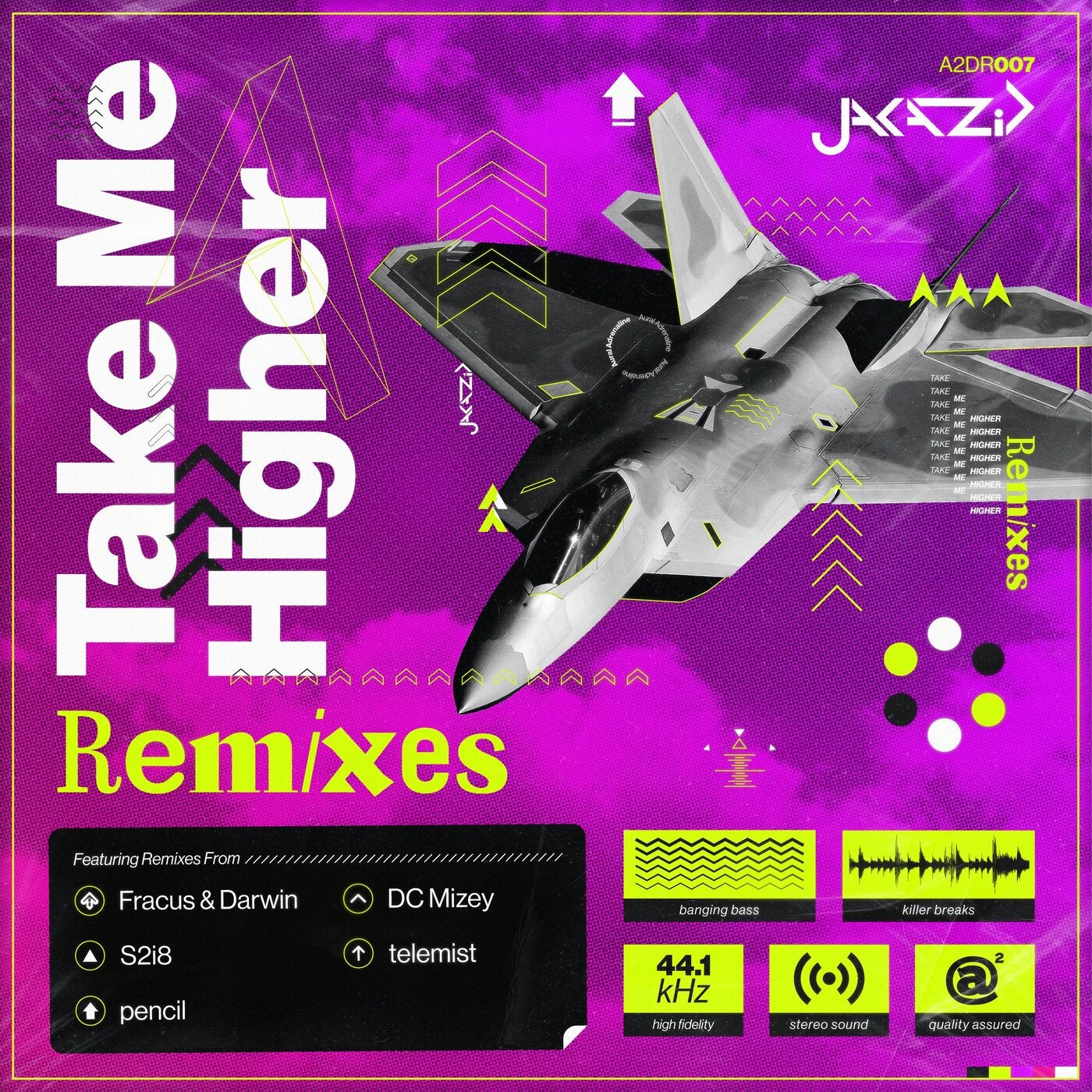 A whole year on from the release of JAKAZiD's hardcore-meets-bass rave weapon Take Me Higher on Hypernight, the man behind it has commissioned 5 new reworks via his own label, spanning across multiple genres from talent old and new.

Kicking off the release is a fully breakbeat-driven take from two of the hardest-working producers in hardcore, Fracus & Darwin; a more chilled vibe than the original but with sub bass that's guaranteed to make the building shake.

Next up, Japanese bass music artisan and former LADY'S ONLY member Jacotanu reworks the track under his DC Mizey alias, in which he retains the high BPMs but makes the beats more frantic and the bass more wonky.

Rising hardcore talent S2i8 follows on from there, giving the track a stomping bouncecore flavour and despite being in similar genre territory to the original manages to transform the track entirely into his own.

telemist then provides a full 180 degree switch-up, with a completely insane metal-meets-riddim re-imagining that's loud as hell and completely blew us away on first listen.

Finally, footcore pioneer pencil's remix starts off modestly with danceable juke-adjacent beats, but ultimately culminates with the hardest drop of the EP.