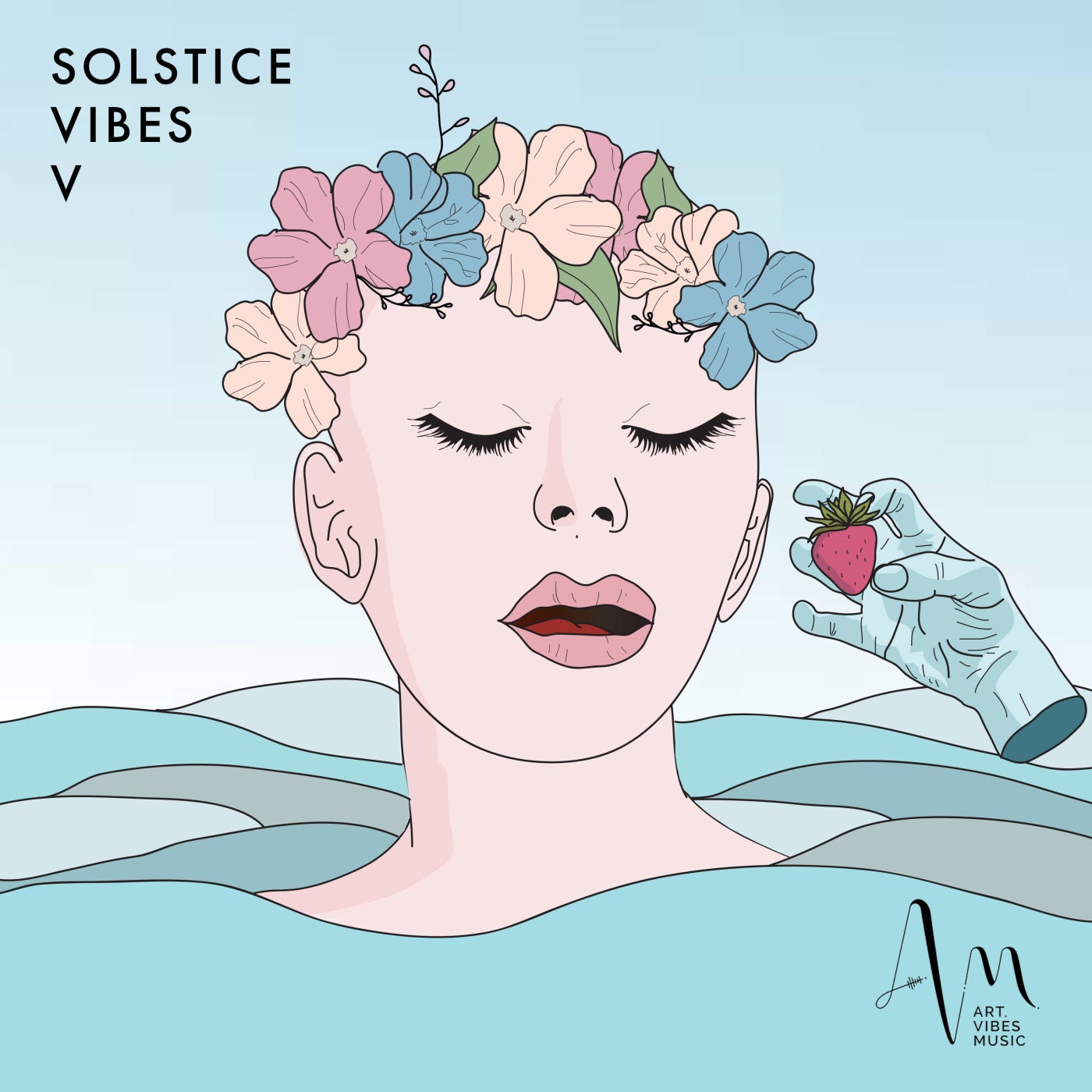 Hype
Dreamy atmospheres, futuristic zithers and insane drops: here comes Solstice Vibes V, Art Vibes' annual summer compilation.

We are extremely happy to have in our hands the annual compilation made by the Art Vibes collective to celebrate the heat and freshness of Summer. It is time to make way for pleasant emotions, reunions between friends and a shared desire to continue inhabiting our planet, making it a better and more enjoyable place. Between fruity sounds, ethereal sound atmospheres and avant-garde beats, Solstice Vibes is once again one of the most anticipated releases of the Summer.

'Diwali' by Amour Propre begins the story of Solstice Vibes V. Through the voices and percussion, it keeps us delicately within its oriental soundscape. Zithers and oriental flutes were perfectly arranged to make 'Diwali' a must-listen.

MI.LA, originally from Moscow, contributes to the compilation with 'Leto', a tropical, dreamy and truly immersive track. Thanks to the ambient atmospheres and its vocals, it is reminiscent of dancehall and reggaeton.

This release wouldn't be complete without a track from 9DEEP and Veytik! This time, they are joined by multi-instrumentalist Stephane Salerno. 'Celeste' oscillates between muted guitars and magical lines of synthesizers. It's a track that can seamlessly soundtrack summer party nights and sunset walks.

'Play a Part' from Armenian producer Teom drags us quickly until we find ourselves contemplating a surreal sunset in the desert. Without a doubt, the vocals along with the electronic sequences are the perfect engine to get us there comfortably.

Gobi Desert Collective and Copal join the label with their track 'Ambedo', a darker release that maintains the fresh personality of the Art Vibes collective. Through its wind instruments, it invites one to visit other cultures and heritages.

Scabeni's 'Swank and Hatter' seduces the listener with the metallic textures present throughout the piece. A futuristic mixture between jazz and eastern notations achieves a spacey feeling to play with from dawn to dusk.

'Pavamana' by Ben and Vincent, is a walk through the jungle with colorful sounds of rattles, cosmic flutes and currents of hot air. An enveloping voice guides the listener, suggesting gently where to venture next.

'Ethera' by Sasson is a piece that invites us to reflect on life without leaving the dance-floor. It features delightful moments of calmness yet showcases resolutely uplifting parts. With its magical sounds it keeps one's mind completely focused at all times.

Serbian producer Tebra, returns to the label with 'Suza', a sonic masterpiece majestically switching between keyboards and strings. The producer creates a surreal party ecosystem, with one foot on the ground and the other one up in the milky way.

Daniel Navrotsky from Ukraine joins Art Vibes with 'Glare'. He proposes an interesting mix between minimalistic house and organic electronic music, achieving a resolutely futuristic track.

With dancefloors in mind Pandhora and Tim Kari created 'Farewell', a track that stands out for its energy and refined sound synthesis. A long emotional break precedes an intense, progressive and grandiose drop. A melodic and detailed piece to get lost into.

Closing the compilation, French producers Souvnear and Minorah deliver 'Elisse' an euphoric melodic techno tune, revolving around bubblegum-sounding synthesizers and neon soundscapes.

Now it's your turn to listen to this wonderful sound experience and start traveling from wherever you are. Turn the volume (reasonably) up and enjoy!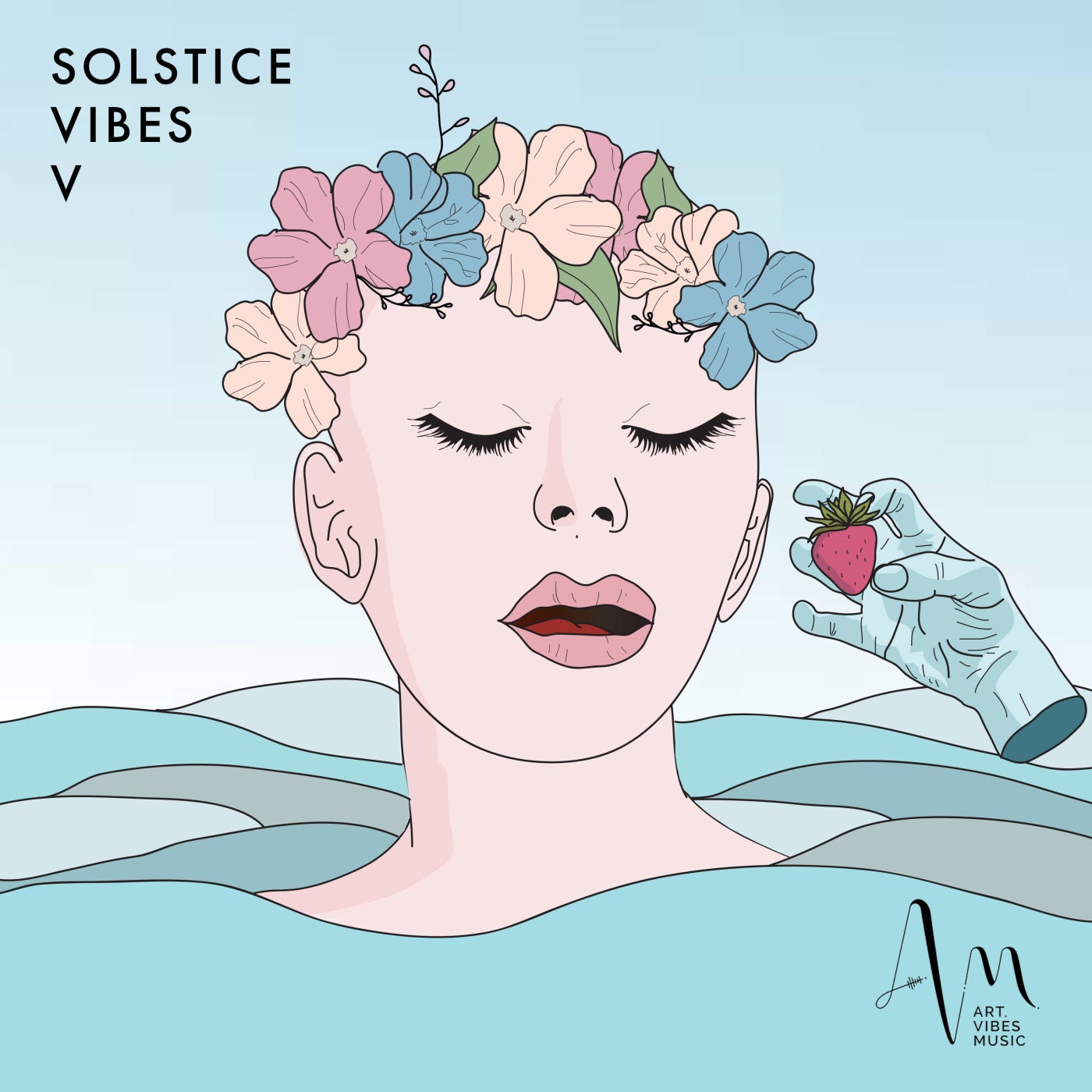 Hype
Release
Solstice Vibes V
Various Artists

Release Date

2022-09-16

Label

Art Vibes Music

Catalog

AVA015