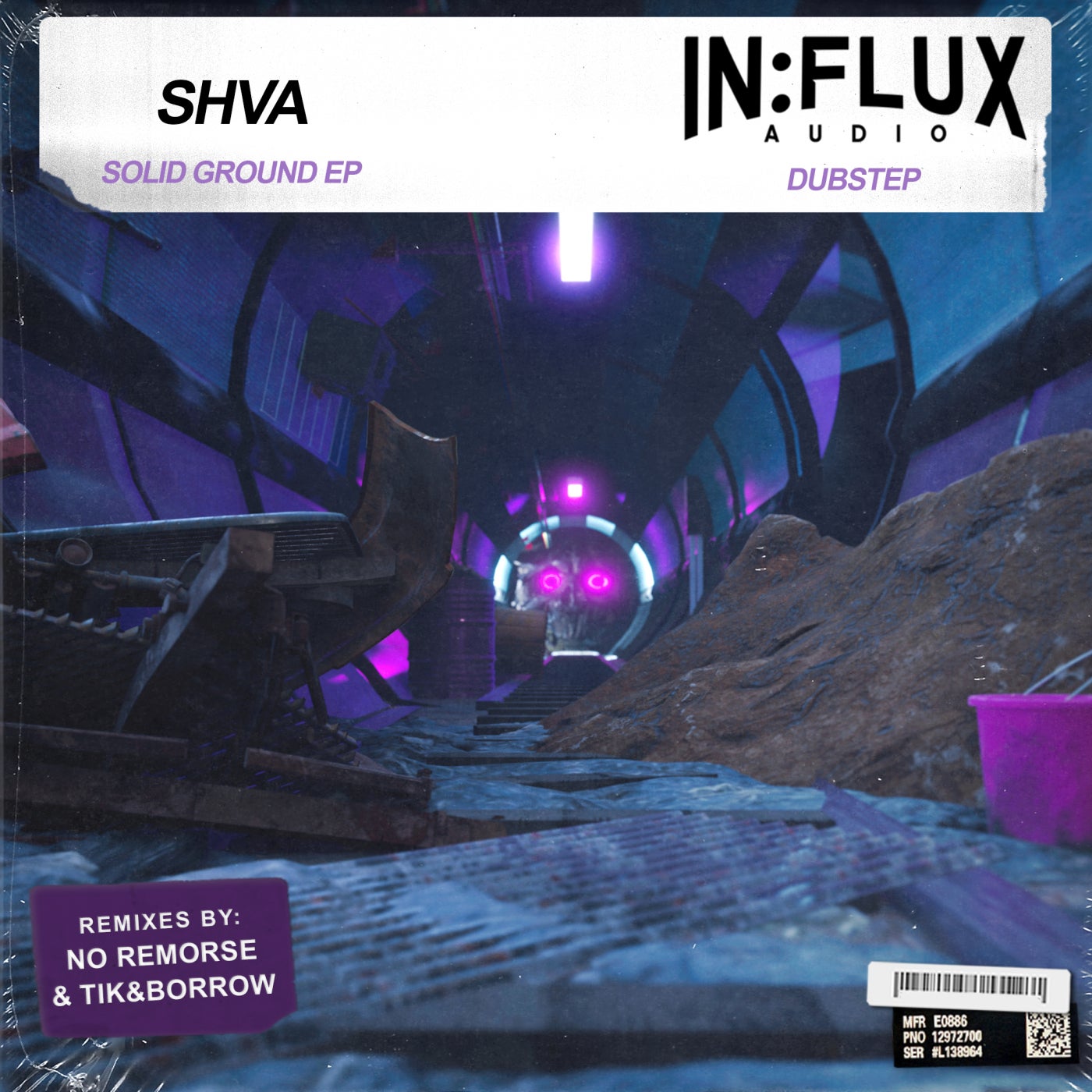 SHVA has been working with the label since our Mutant Bass days when he appeared as a remixer on Coxon's EP 'ICKY'. As the label evolved into putting out more dubstep, SHVA followed suit, and he has been a regular on our now retired free dubstep series. Last year for the 5th and final volume in the series he presented two tracks for Tik to choose from, but he thought they were so good that we decided they needed their own EP!

Dark, percussive and brilliant, you can hear the breadth of influences that have gone into the two tracks on show. The title track 'Solid Ground' is a deep subby monster that growls and turns it's way through the atmospheres. 'Defendor' ramps it up to 145bpm and with it brings along percussive elements that really help drive the track.

On remix duty we welcome No Remorse to the label for the first time, alongside label founders Tik&Borrow, who both put their own spin on 'Defendor'. No Remorse announces his arrival on the label in style with an absolute stomper of a track - an absolute treat of a steppah that we've had on in the studio since the masters came back. Tik&Borrow, back on the label for the first time since December, go for a drum led approach on the track combining the wonderful percussion from SHVA's original with wonderful vocal samples and changes in phase that help drive the song along beautifully.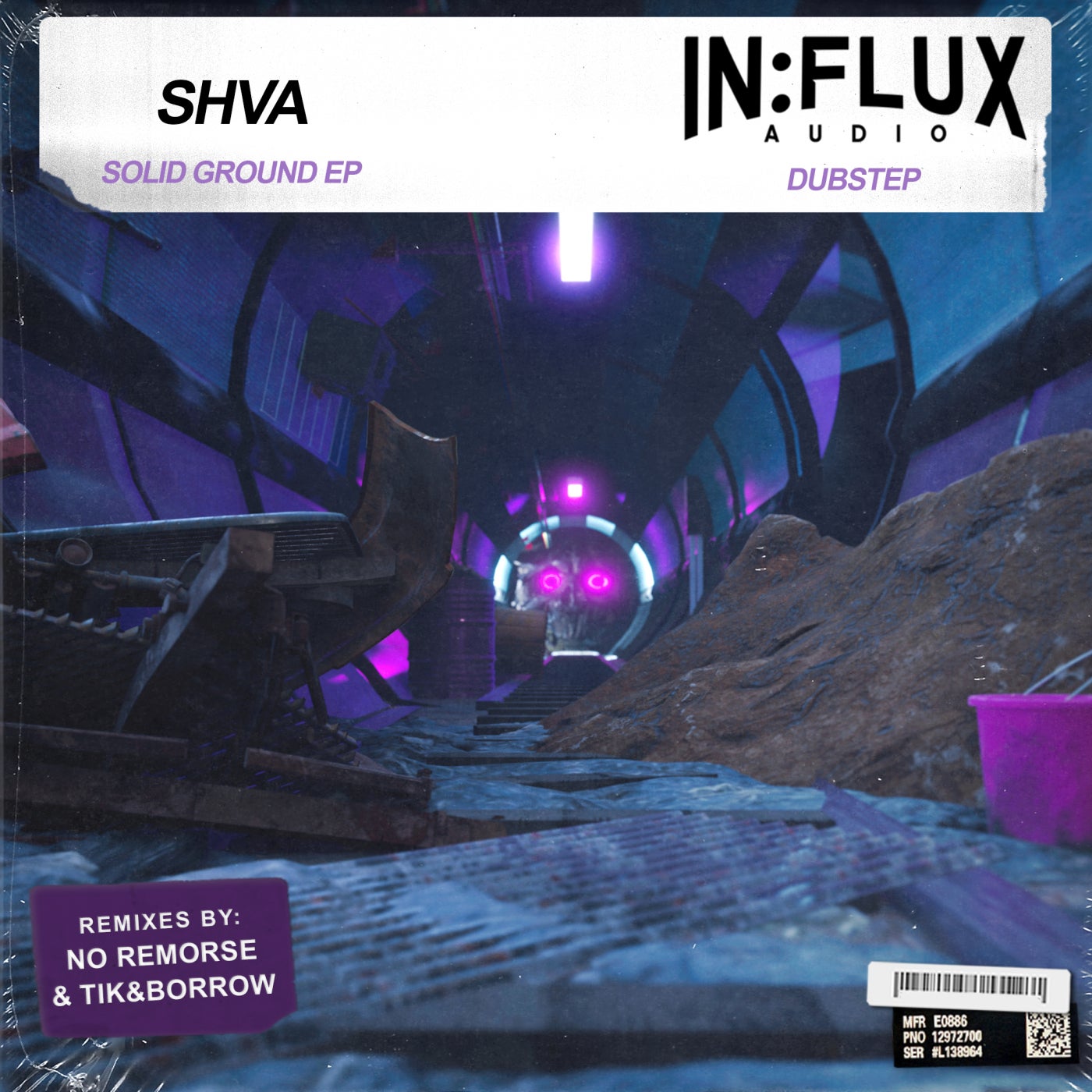 Release
Solid Ground EP