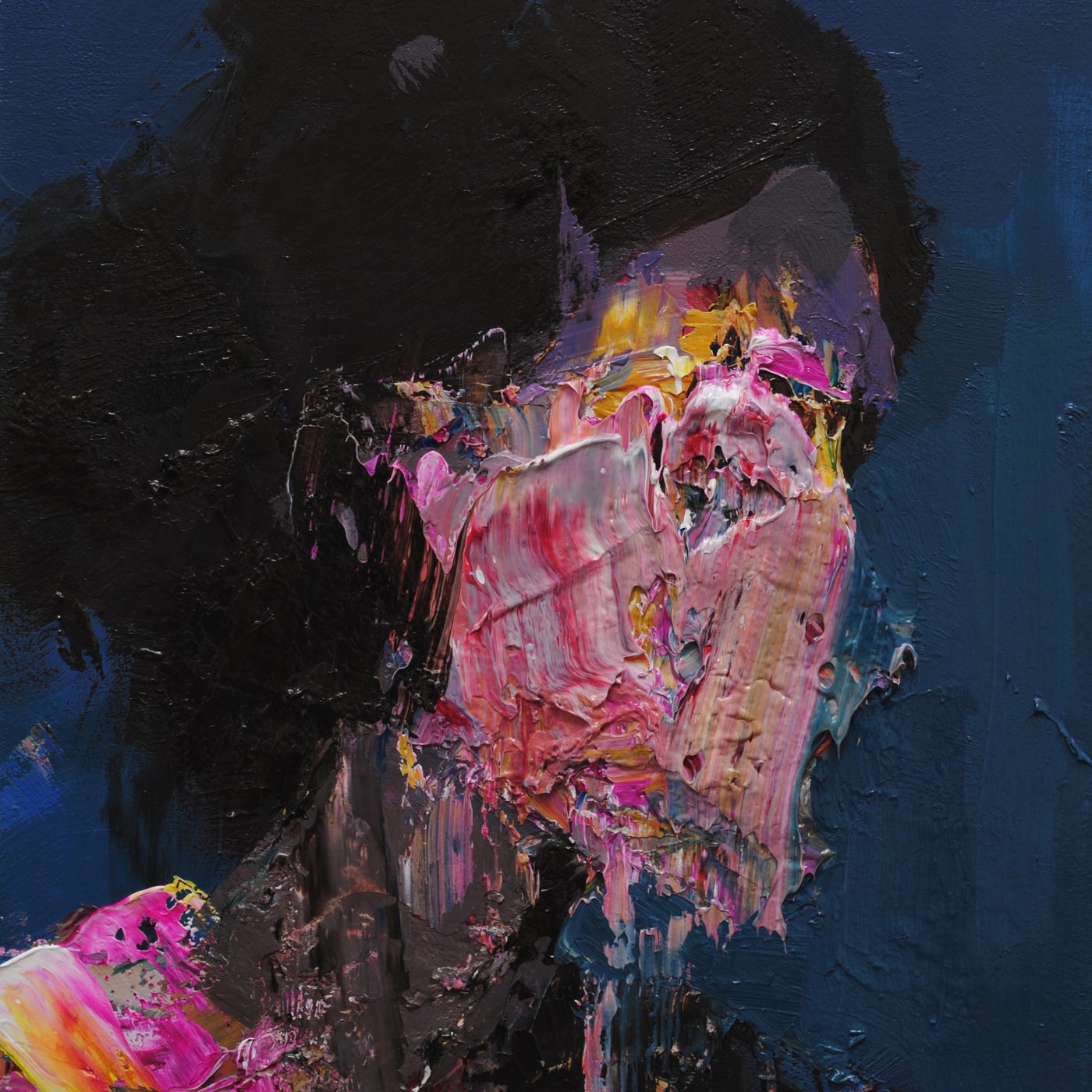 Release Date

2021-10-15

Label

Interpret

Catalog

INT02
Following on from their trailblazing debut, the second offering INT02 from Interpret, which comes out in vinyl on October 15th, finds Upercent presenting a five-track showcase. Based in València, the Spanish artist has continued to delight forward-thinking music connoisseurs with his daring brand of electronic futurism. An enthusiastic attitude towards experimentation, coupled with extraordi- nary creative vision has made Upercent one of the more unique artists to emerge in recent years. Continuing to explore and expand his sonic palate, the Valencia resident now returns with the much anticipated 'Sentit Opost'.

Highly stylized across its five selections, it is the eclectic experimentation of 'Agrair' which sets the tone for the release. Backed by a buoyant cadence, a storyboard of stammered vocal edits and fluttery sax riffs delight against a backdrop of exotic drums and percussive fragments. Building with a subdued majesty, its smoky resonance makes you think but also feel, conjuring up otherworld- ly visions, perhaps from a time we've yet to experience. For Upercent, it's a piece which holds special significance, not only for its arcane nature but for the time in which it was crafted.

Moving forward, Upercent's avant-garde style raises the bar with the florid sounds of 'Les Granotes'. Concise and stirring at under six minutes in length, its cerebral nature is enthralling, bound by themes that are both organic and electric. Although a pang of melancholia seeps out of each icy tone, there is a note of jubilance in Upercent's discombobulated beats and militant design qualities. It's this limitless exhalation that takes the Valencia resident back to his childhood, reflecting on a time where the roots of this creation ultimately lie.

Spectacular sonic acrobats unite on the project's third selection 'Atrapa', an expression translated from its Valencian origins to 'addicted to something you like'. Upercent's rhythmic expression has always been one of his most identifiable and inimitable traits. Here he explores that narrative further with clever coactions between layers of machine-gun-like cadence, morphing vocals and lively percussive splashes. Its adventurous spirit is something Upercent relishes in, as he continues to survey his creative process.

Splitting moods between the exotic and dystopian is 'Romancer'. A frenetic sci-fi delight, complete with the perfect balance of rhythmic crunch and diabolic distortion. Succinct in delivery and monolithic in design, it etches towards a darker monochrome, perfectly setting the stage for the collection's closer and most experimental cut 'Arquitecte'. A unique and entrancing sonic ecosys- tem accentuated by whimsical vocal fragments and ghostly electronics. A piece where Upercent stretches his creative scope further while remaining fluid within the confines of the release.

Often celebrated for his ability to blend, blur and cross-pollinate genres, Upercent has ventured further with the 'Sentit Opost' collection, into a time of true innovation, traversing a multitude of realms and dimensions, while excelling throughout.