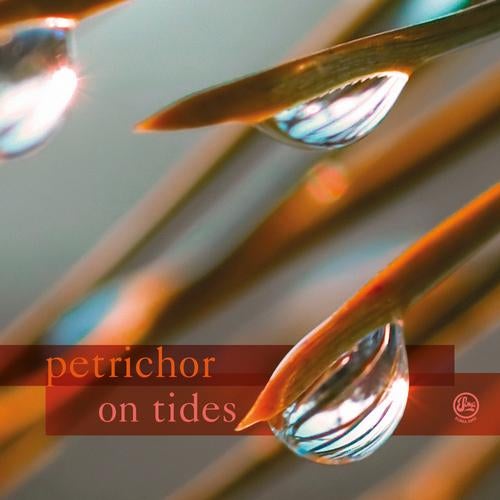 The Petrichor project is the latest incarnation of Simon Stokes and on this EP he returns to a hardware-driven sound creating tactile, organic atmosphere within this immaculately produced output. The name Petrichor refers to the smell of rain after a period of dryness and this unique, specific occurrence offers evocative memory and imagery to anyone who thinks on the meaning. The name is therefore important as many of the ideas conjured up through this impression are relevant to the musical style demonstrated on the EP. A sense of nostalgia, an ethereal and reflective quality and a connection with elemental atmosphere are themes that permeate the music, along with a strong rhythmic core, offering an innovative and expressive new sound.

Title track On Tides opens the EP and is introduced with notes circling around a central melodic motif. Developed carefully, this part of the track dominates as it builds. The subtle evolution of synth and percussion elements bolsters the track as it rises higher and higher, honing in on a drop. However, the track recedes before the point it traditionally may go over the edge, and begins to build again. The tides of the title are mirrored in the instrumental cycle and the dynamic ebb and flow. Each of the parts introduced is dealt with delicately and expertly.

Nukumori is the next track on the EP and it starts with more prominent percussion. Atmospheric synths come in to fill up the soundscape and the track slowly broadens out into an engrossing sound. The field recordings and vocal samples afford this track a unique, original quality where the dynamics are once more well controlled. The end result is an invigorating and intriguing track that connects emotionally as well as sonically.

Royston Rain completes this diverse range of tracks offering more unique and highly engaging content. Full and interesting field recordings provide an enchanting entry into the track. The flowing, aqueous noises infer a sense of narrative, as images of floating under rainforest canopies are brought to mind. The melody lines and synth are perfectly sparse and beats are brought in to add impetus at the right moments. This is a stimulating track and well poised, even incorporating some electronic sounds towards the end to frame everything and draw the sounds on into another style and another track.

This EP and new Petrichor direction are exciting prospects for the young Glaswegian and marks a definite maturity in production technique . A range of quality music is packed into these three tracks making this an EP not to be missed for its scope and unique style.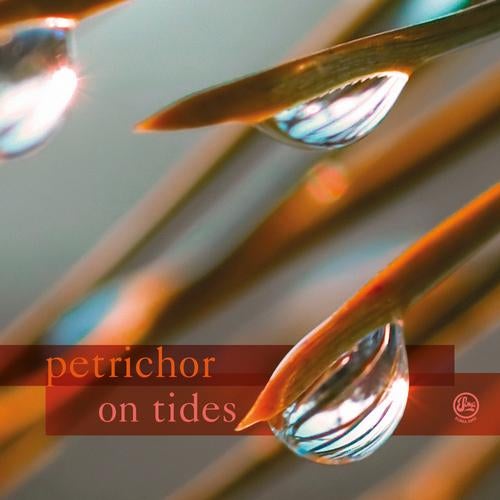 Release
On Tides