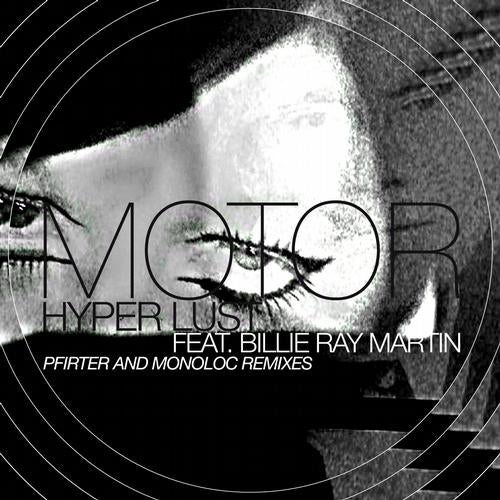 Release Date

2012-07-30

Label

CLR

Catalog

CLRX2
For our new CLR release two artists from the CLR family went on individual missions to remix the MOTOR track Hyper Lust (feat. Billie Ray Martin), taken from the recently released and critically acclaimed album Man Made Machine. One of them is Monoloc, a very talented dj and producer who is currently finishing his debut album for the upcoming release on CLR. The other one is Juan Pablo Pfirter, an internationally respected Techno ambassador from Buenos Aires who has been working with the label for years. Each one of them has taken this honorable task as serious as anyone could imagine, and each one of them has created a unique, exiting and dignified remix of the original track.
Monoloc´s take is a rather slow half-beat approach with a thick and well-defined bass, chopped up vocals and innovative effects. It shows much of his characteristic trademark style and has a simultaneously pleasant and slightly alarming vibe. Pfirter delivers the straight forward, yet atmospheric and groovy Techno mix of this EP, and just like Monoloc he does it with excellence. The choice of sounds, the highly creative programming and the quality of the mix are simply faultless.
The album release of Man Made Machine has crowned the launch of CLR´s new sub-label CLRX, and like the recently released remixes of the title track by Radio Slave, Black Asteroid, Chris Liebing and Luke Slater´s Planetary Assault Systems, this brand new release also pays massive respect to the work of this pioneering Techno duo by the name of MOTOR.