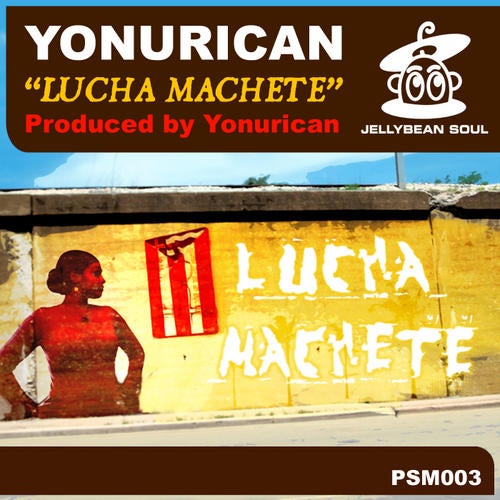 Yonurican continues the musical journey with his third release "Lucha Machete"

As a follow-up to the international Top 10 hits Kokotaso and Boriken Soul, Chicago based producer Ricardo Miranda, drawing inspiration from the legacy of his Grandfather growing up in the hills of Puerto Rico, rips it again as he brings you a series of hypnotic, dark and deep cuts which will surely be felt on dance floors across the globe. Once again he has summoned upon his alter ego Yonurican to provide the hard driving, Latin percussion based mixes for those peeps that are not faint of heart.

FEEDBACK:
Priti Soul Music is quickly becoming one of my favorite labels. This release is yet another demonstration of what true "Latin Soul" is supposed to sound like. "Lucha Machete" has a heavy influenced Latin fuzion sound mixed with deep house that will tear any floor apart. The Club Mix is a hot Latin soul number complete with haunting synths, percussions and the hot vocals singing "Machete"! The Ricardo Miranda Mix is totally out of this world with some of the best keyboard work Ive heard in some time. Very deep and sexy! Sammy Rock (cyberjamz.com)

Another banger from Yonurican! - Carlos Mena (Ocha/Yoruba/Bembe)

Dope tribal joint Marlon D. (Underground Collective)

Nice track. Percussive Headbanger! DJ Oji (handzonradio.fm)

Just in time for Miami. This should do well considering the current afro-house trend MKL (lion1music.com)

Future-tropic soulful latin deep tech, it's all in here. Very seductive beats for the dancefloor. For a relatively new producer, Yonurican is fast becoming one of my faves. DJ Kamala (myspace.com/kamalamuse)


CREDITS:
Executive Producers, Ed Dunn, Priti Gandhi and Jellybean Benitez
Written by Ricardo Miranda
Published by Ricardo Miranda Musica / My Soulmate Songs (ASCAP)
Recorded at Noble Square Studios, Chicago, IL

TRACKS 1-2:
Produced & Engineered by Yonurican
Chorus by Ricardo Miranda/G Marcell

TRACK 3:
Produced & Engineered by Yonurican

TRACKS 4-6:
Produced & Engineered by Ricardo Miranda

Mastered by James Cruz at Zeitgeist Studios, NYC

Visit us at our website: http://www.jellybeansoul.com

Facebook:
http://www.facebook.com/pages/New-York-NY/Jellybean-Soul/8133353042

Twitter:
http://twitter/jellybean_soul

Jellybean Soul TV:
http://www.youtube.com/jellybeansoul

MySpace Links:
http://www.myspace.com/jellybeansoul

For inquiries, please send email to:
info@jellybeanmusicgroup.com

(p) & © 2009 Fuego Media, L.L.C.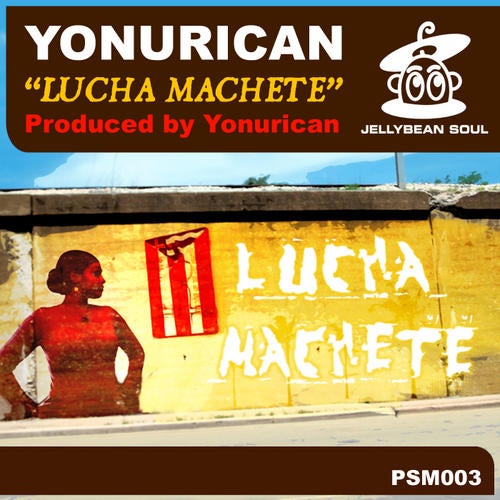 Release
Lucha Machete