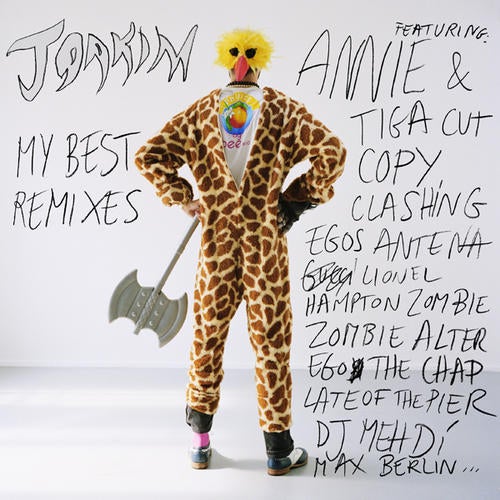 Release Date

2009-04-14

Label

Tigersushi

Catalog

TSRCD017
« The Godfather of French electro » I-D
« French producer du Jour » One Week To Live
« A Ridiculously danceable record » Clash

Producer-extraordinaire and head honcho of Tigersushi, Joakim finally compiles his best remixes for the likes of Tiga, DJ Mehdi, Late Of The Pier or Annie.

After 3 albums, our very own French UFO still manages to avoid all sorts of classifications, being a musician, producer, dj and live performer at the same time. Since 2003 he's also become one of the most demanded remixers out there being regularly charted by tastemakers like Erol Alkan, Simian Mobile Disco or Ivan Smagghe.
From DFA to Get Physical, from Ed Banger to Modular, from Polydor to Virgin, every label that counts in the world of dance and alternative music once (at least) asked Joakim for a remix.
Why is that? Certainly not because they know what they gonna get. Unlike many other
« usual suspects » applying a simple formula to their remixes, Joakim tackles each song like he's never done a remix before, trying to find a different angle every time while keeping an eye on the dancefloor - the main target.
The result is all about distorted songs, deviant dance, old school references and forward thinking tweaking. It's also about fun, Joakim admitedly consider remixing jobs as a playground for his future own productions.
That's what we call « Haute-Couture » dance music (vs « Ready to Wear ») and that's why people ask for his tailored-made remixes.
That's also how you make hits : after Tiga listened to Lionel Hampton's 'Vibromatic' remix which was one of 2003 club hits, he asked Joakim for a remix of his own 'Pleasure From The Bass'. A few years later there was Antena's 'Camino Del Sol', a crossover dance classic, played by classic house and techno Djs as well as minimal heads, indie dance Djs and even mainstream superstars like John Digweed (sic). Since then, most of Joakim's remixes became club anthems, from the epic italo remix of Cut Copy's 'Hearts on Fire' to the banging take on Alter Ego's 'Why Not?'.
It was actually not easy to choose between all the remixes Joakim's done between 2002 and 2008. Some of you will regret the absence of Gucci Soundsystem, Simian Mobile Disco, Air, Fisherspooner etc.. But we decided to chose remixes that would turn a simple compilation into an album that you can listen at home if not in a club.
As a bonus you get an unreleased instrumental version of the Late Of the Pier remix and a probably unreleased remix of Dj Mehdi's 'Pocket Piano' by the time you read this paper, we bet this one will become one of 2009's big tune..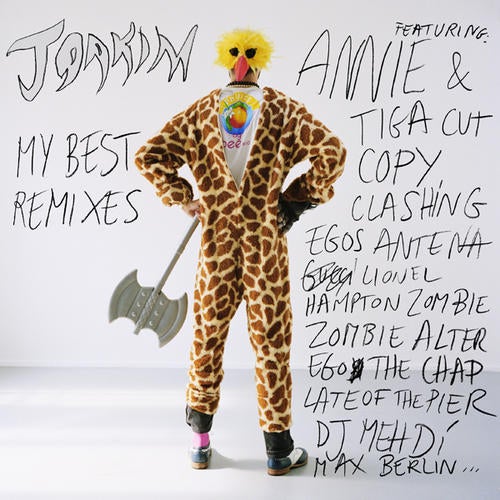 Release
Joakim - My Best Remixes
Various Artists

Release Date

2009-04-14

Label

Tigersushi

Catalog

TSRCD017