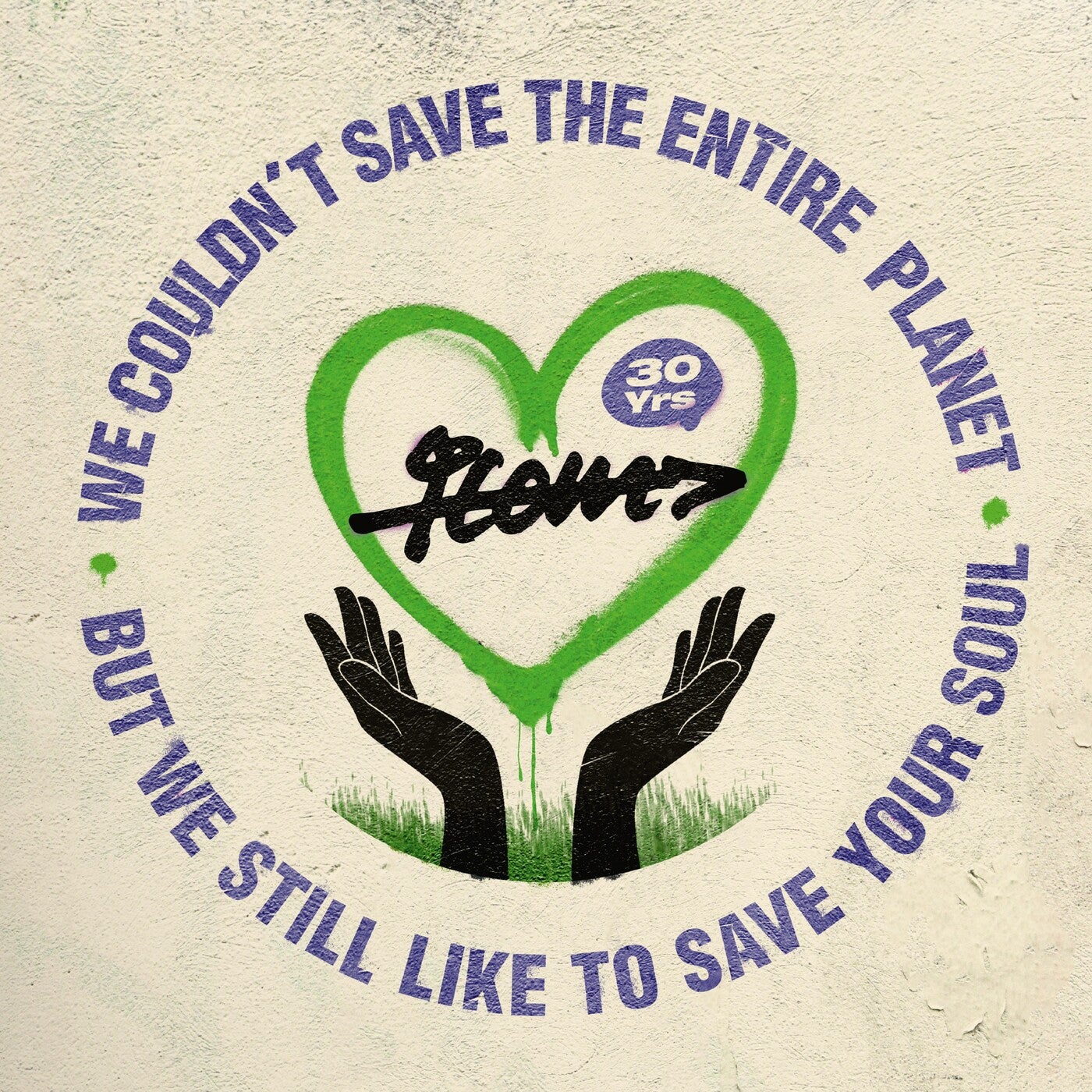 Release Date

2022-09-16

Label

INFRACom!

Catalog

IC165
INFRACom!, eines der am längsten bestehenden Independent-Labels in Deutschland, feiert sein 30-jähriges Bestehen mit einer Vinyl-Compilation mit Tunes, die noch nie auf Vinyl veröffentlicht wurden. Label-Mitbegründer Jan Hagenkötter hat diese von verschiedenen Künstlern aus dem Katalog handverlesen zusammengestellt, ganz im Sinne des Labels und seines Betreibers - We couldn't save the entire planet but we still like to save your soul.

Das Artwork wurde erneut von Rafael Jimenez Heckmann, einem bekannten Grafikdesigner aus Offenbach, gestaltet. Er ist für die meisten Artworks und Designs auf INFRACom! verantwortlich... seine Cover wurden bereits mehrfach ausgezeichnet, z.B. im Lürzers Archiv und anderen.

Das Inlay wurde von dem bekannten Künstler Jim Avignon entworfen. In den Neunzigern, bevor Jim nach Berlin und New York ging, um weltberühmt zu werden, lebte er ein paar Jahre in Frankfurt und zeichnete und feierte viel mit Jan Hagenkötter & Namé Vaughn... den beiden DJ's, Freunde und Gründern von INFRACom! Er steuerte sogar einen Song zur allerersten INFRACom!-Produktion bei. Seit dieser Zeit pflegen sie eine gute Freundschaft und Jim war gerne bereit, ein Artwork zu dieser Jubiläumsveröffentlichung beizusteuern.

Die meisten der auf der Compilation enthaltenen Stücke wurden in den sogenannten 2000er oder Nuller Jahren nur auf CD und dann auch digital veröffentlicht, da es in dieser Zeit aufgrund der Situation auf dem Musikmarkt während des Übergangs von physischen zu digitalen Produkten und der Piraterie sehr schwierig war, jedes Album auf Vinyl zu veröffentlichen. Glücklicherweise können die verschiedenen Formate heute wieder nebeneinander existieren.

INFRACom! startete einst lokal in Frankfurt mit Künstlern wie Shantel, der seine ersten Aufnahmen auf dem Label veröffentlichte. Er ist mit einer Zusammenarbeit mit dem brasilianischen Duo Rosanna & Zélia vertreten. Schon bald entwickelte sich INFRACom! zu einer internationalen Plattform für Künstler aus aller Welt, wie Jhelisa (USA), Mop Mop & Gabriele Poso (beide aus Italien), Metropolitan Jazz Affair, die Idee des französischen Produzenten und Musikers Patchworks, Taxi aus Großbritannien, Rime aus Finnland oder Aromabar aus Österreich...alle mit unterschiedlichen Musikstilen.

Die Vision der beiden Gründer Jan Hagenkötter & Namé Vaughn war und ist künstlerisch orientiert und hat nie nur einen einzigen Musikstil favorisiert.
Die Wurzeln von INFRACom! als Label liegen in den verschiedenen Formen der schwarzen Musikkultur - bedingt durch die Einflüsse und die persönliche Geschichte der beiden Gründer - aber auch tief verwurzelt in der Club- und DJ-Kultur und verschiedenen Formen der elektronischen Musik. Die Compilation kann nur einen kleinen Einblick in das Universum mit Tunes zeigen, die den Test der Zeit bestehen.

Eines der besten Beispiele dafür ist Matthias Vogt, mit dem das Label eine langjährige Zusammenarbeit pflegt und der gerade in diesem Jahr das Album PIANISSIMO auf INFRACom! veröffentlicht hat. Zu hören ist er mit seinem Matthias Vogt (Jazz) Trio in einem cineastischen Remix von Joash und zwei Stücken der von ihm geleiteten, sehr erfolgreichen [re:jazz] Band.

Mit Valique wird auch ein weißrussischer/russischer Künstler auf dem Release präsentiert...einen, der bereits vor zehn Jahren auf seinem Album-Artwork gezeigt hat, was er von der Politik seiner Regierung hält. Als aufgeschlossenes Label und ethnisch vielfältige Menschen könnte man das Mindset hierzu auch folgendermaßen beschreiben.: "Scheiß auf Putin und seine Jünger und Gleichgesinnten, aber lasst uns nicht alle russischstämmigen Menschen verdammen. Manche ziehen es vor, Herbie Hancock zu verehren... wie Valique und das will INFRACom! gerne unterstützen."

Mit Nekta, Dublex Inc. feat. Stee Downes und Kosma sind auf diesem Release drei weitere Künstler aus verschiedenen Regionen Deutschlands vertreten, von denen jeder seine großartigen Momente hat und nicht zuletzt das mysteriöse Woodland Conclave (UK)...ein Walzer und eine Geschichte, die noch erzählt werden muss und hoffentlich auch wird...auf INFRACom!...in naher Zukunft!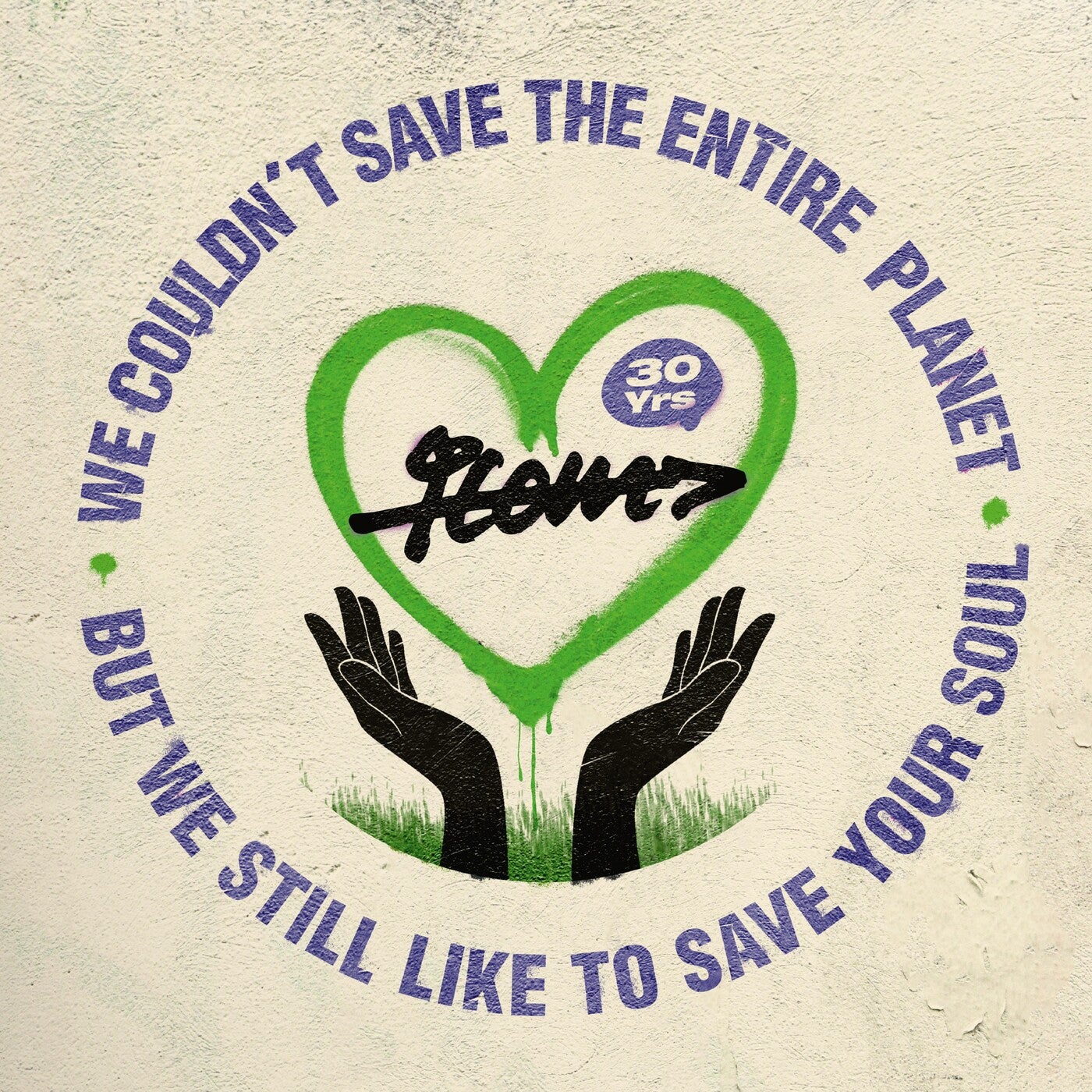 Release
INFRACom! 30 Years - We Couldn't Save the Entire Planet, but We Still Like to Save Your Soul
Various Artists

Release Date

2022-09-16

Label

INFRACom!

Catalog

IC165