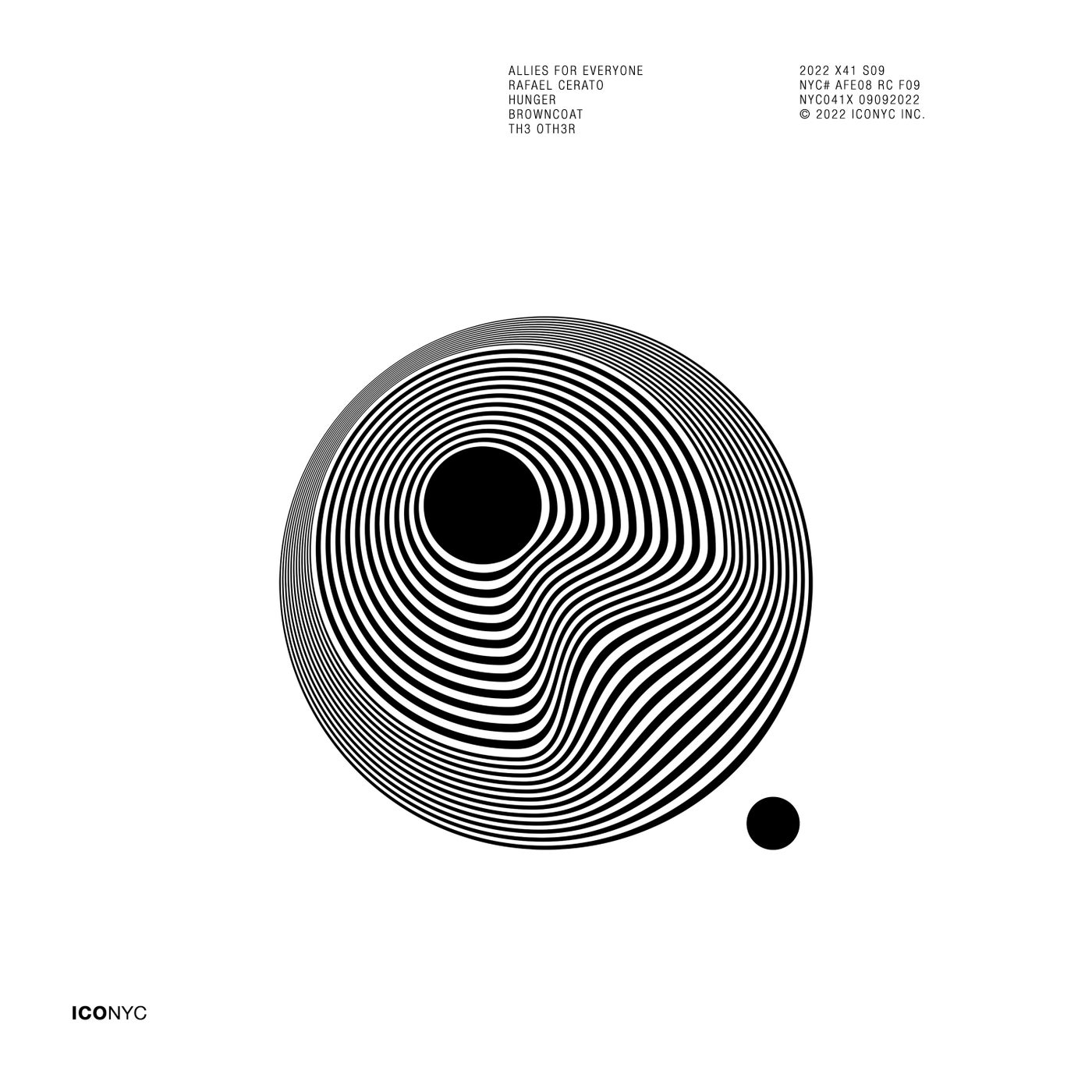 Release Date

2022-09-09

Label

ICONYC

Catalog

NYC041X
With 'Hunger' we welcome back New York's finest and label resident Allies for Everyone and Rafael Cerato. Allies & Rafael, who don't need any introduction, treat us with a brand-new track that oozes class and sophistication. 'Hunger' features rich driving textures; as well as euphoric and moody deep house vibes to satisfy ambient, uplifting and feel-good needs, which are the keywords for this beautiful and extraordinary release.

Allies for Everyone & Rafael open proceedings with their smashing original mix. The duo's maturity and musical development is in full swing, as they kick off with a deep, hypnotic beat which is interspersed with subtle effective percussion a profound floaty grooves and indie influences, turning this one into an underground anthem with a very soul tangling appeal. The hypnotizing groove combined with Allies' smooth vocal work gradually ease their way to the breakdown before all elements combine to be unleashed into a rising melodic hook, intertwined with the infectious groove that fades in and out for maximum effect.

Indian maestro Browncoat's interpretation opens proceedings on the remix front; he hits all the right chords from the word go. Known for his distinct and quality driven production style, Browncoat's deep entry is intermixing with glowing drive, filtered stabs and stunning groove which beautifully leads into a drop full of tension and excitement, with the understated yet driving bassline powering the groove along. He manages to keep the energy up, while allowing the driving melodic house feel to shine thru over the many layers and textures to create a beautiful soundscape to round off this classy underground crowd pleaser. Essential stuff!

The second remix comes from label debutant Th3 Oth3r. The Spanish' producers sound is a tough thing to pin down. He is such a unique act in the sense that his emotional creations carry quite a large scope. Th3 Oth3r is not afraid to explore esoteric or introspective themes and the end result is always a compelling one. Such is the case with his remix of 'Hunger', which carries many of his most loved production hallmarks. From a warm, meaty low end to icy atmospherics and an effects storyboard to get lost in, there is certainly a lot to love. The main break being the high point, with the mood shifting from emotive to ominous with an effortless ease. It's something you rarely see and he pulled off beautifully here.

Allies for Everyone & Rafael Cerato's return to ICONYC, with two amazing remixes from Browncoat & Th3 Oth3r, is a triumphant one. 'Hunger' manages to deliver a message of sustained musical relevance in emphatic fashion to warm the soul. 'Hunger' sees a worldwide release on September 9th, 2022 via all well-known digital content providers. Not to be missed!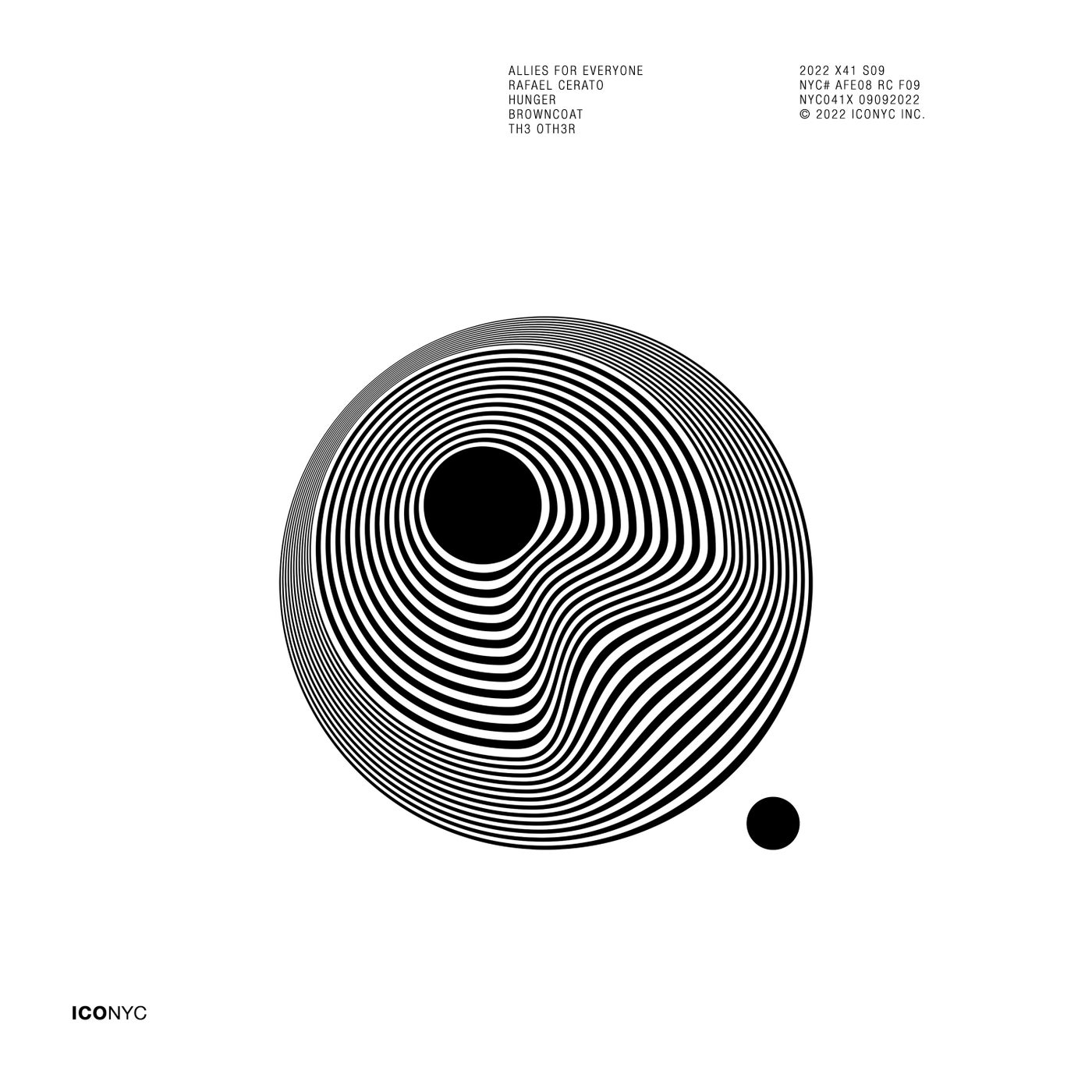 Release
Hunger
Release Date

2022-09-09

Label

ICONYC

Catalog

NYC041X