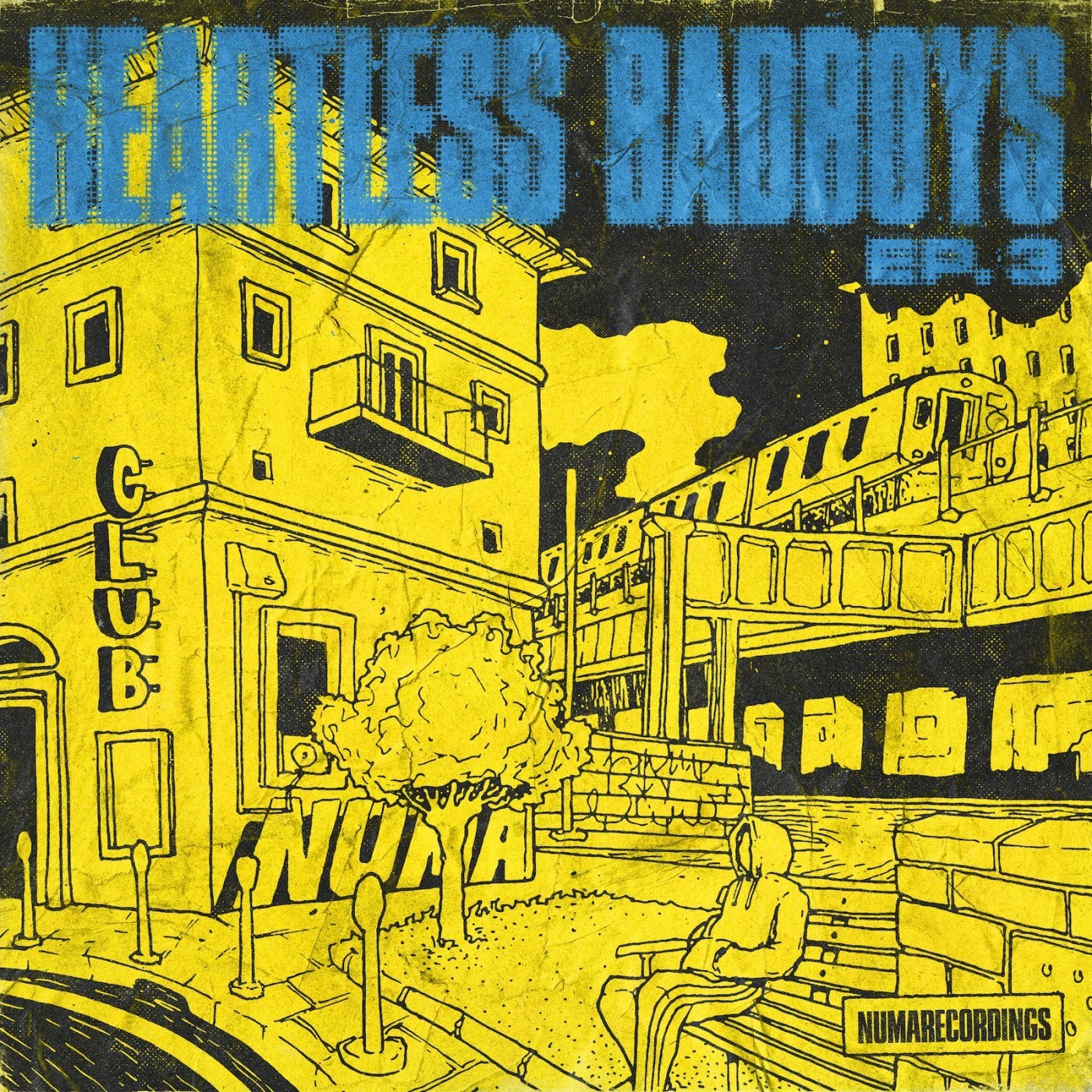 The Heartless Badboys saga reaches volume number three: this time the Numa Crew gang delivers the VIP versions of the best sellers tracks from the previous Heartless Badboys EPs.
The journey starts with a futuristic rework of the most acclaimed tune of the series: Broka VIP. The track, featuring the voice of XL Mad, is transformed in a crossover of uk garage and breakbeat, combined with heavy dubstep basslines.

Then arrives Automatic Soul VIP by Lapo, a heavier version made of deep pounding bass, rolling drums and spacey atmospheres. This one is certified material made for the 140 heads. Around the corner comes out Juju VIP by Leon P and Ago, this time with a more aggressive attitude than the original version. All elements are taken to the extreme: the jungle breaks are saturated and combined with analog distorted basslines and nasty wobbles.
Heartless Badboys VIP (Pressure Mix)' by T-Kay is the final stage of the release.
T-Kay flips the original half-tempo rhythm to a weighty and rolling drum'n'bass tune, holding the iconic speech that gave this series its name.