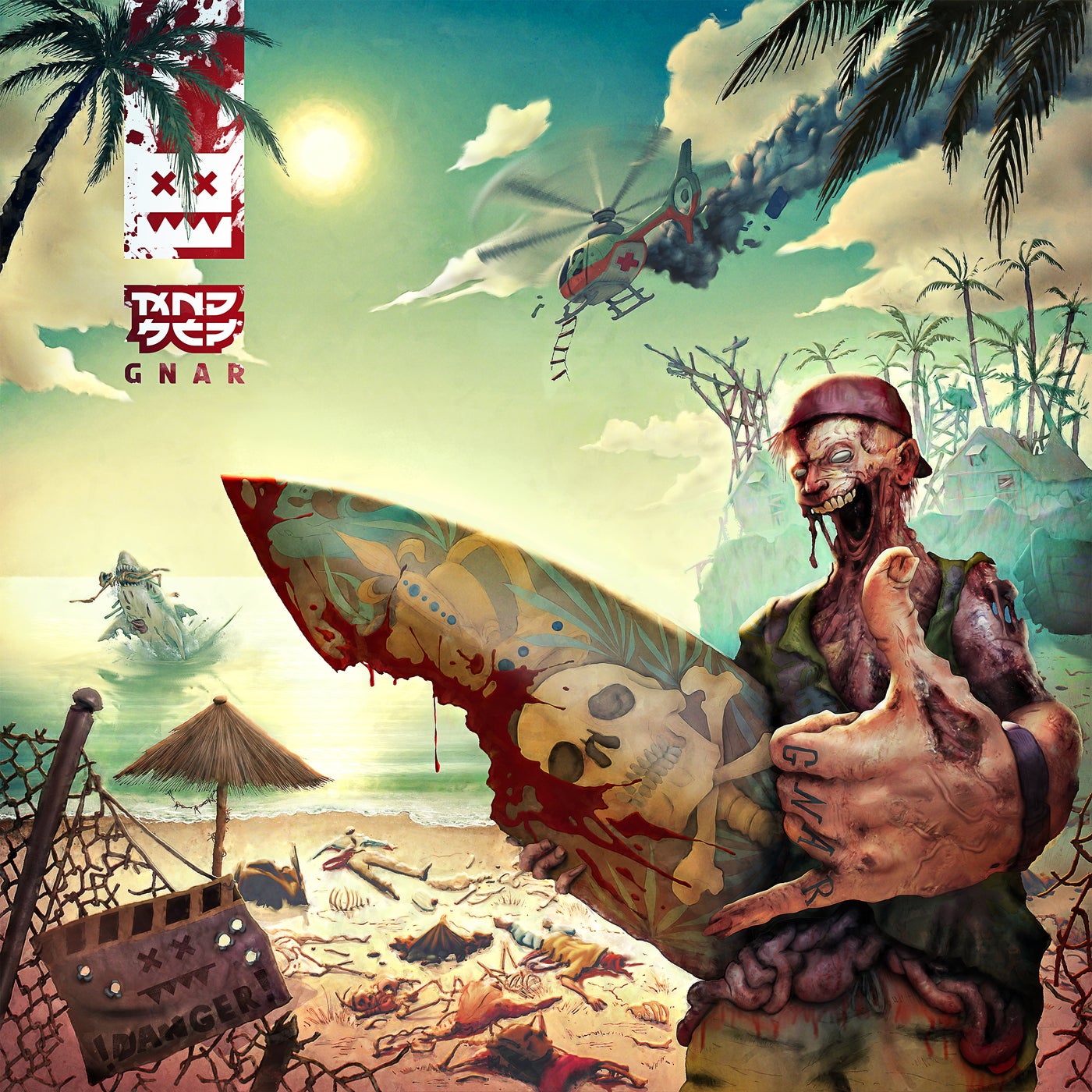 Release Date

2022-02-28

Label

Eatbrain

Catalog

EATBRAIN135
Although dawn was just breaking, the beach was abuzz with activity. A swarm of surf enthusiasts and their shieldlike boards had gathered like a phalanx on the shores in anticipation of what was to come that day, hoping to be the first to catch the perfect waves that were set to soon crest atop the glistening tropical waters for the ride of a lifetime. Rumors abounded as to why the waves had come, from the mixture of a myriad of perfect climatic conditions to the arrival of a singular school of mystically empowered fish to the reef that lay beneath them. Whatever the case, with the rising of the sun came waves of greater and greater magnitude and a cacophony of cheers from the beachfront as the first boards were launched into the maw of the roaring ocean.

As the idyllic day continued above the waters a sinister presence circled below, its eyes gazing hungrily at the ovoid shadows that flit above the water. The native sharks of the reef, normally content to feed on the buffet of fish that it housed, were afflicted with an unnatural hunger. Thus it was that when the perfect moment presented itself, they struck, abandoning their solitary ways and falling upon a poor hapless surfer as a ravenous pack. The small jaws afforded by their shallow habitat tore chunks of flesh from the surfer's body in a death by 1000 cuts, and yet the mercy of death would not be granted to this thrillseeker. As he returned to the shore, bloodied and with protruding bones, many fellow surfers flocked around him to question his condition. In response, all the surfer could muster was "the waves… were so… GNARRRRRRRRR", before leaping upon his compatriots with the selfsame bloodlust of the sharks which had granted him this new and unending hunger.

MNDSCP returns to EATBRAIN with the three terrifying tracks that make up his latest EP, GNAR, summoning a deluge of subsonic sound waves for the label's horde to feast their ears upon from the biting bassline of FLESH EATER to the high power percussion of HAZE.