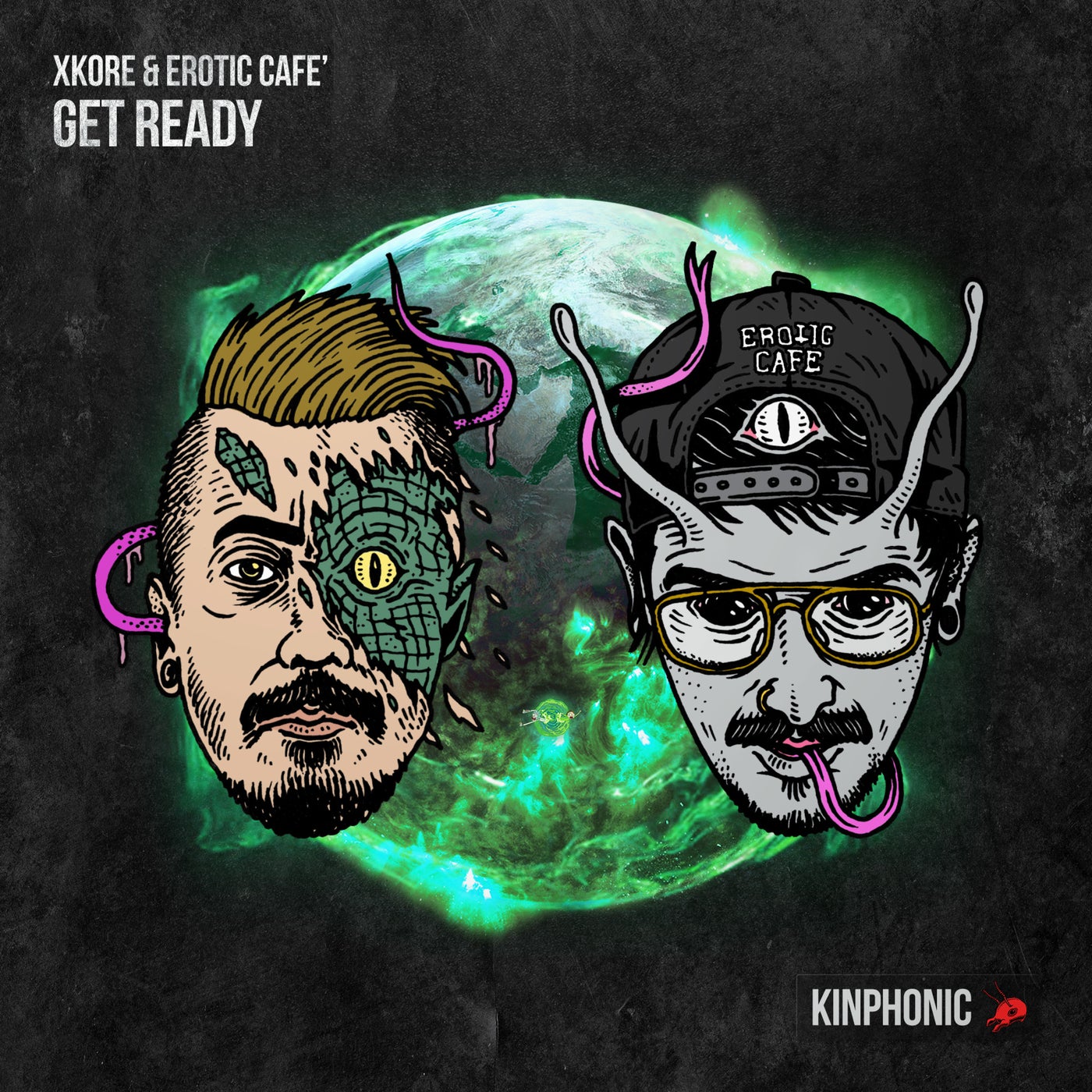 Release Date

2018-01-10

Label

Kinphonic

Catalog

KIN010
xKore and Erotic Cafe' join forces for an unprecedented, sonically diverse collaboration on "Get Ready." Right from the get-go, "Get Ready" launches into hyperdrive with astounding energy that flourishes throughout the track's entirety. Lightweight percussion allow for the gritty guitars and synths to take the spotlight for the entire unforgiving three and a half minutes. "Get Ready" isn't for the feint hearted, as the relentless bass, percussion, and atmosphere that xKore and Erotic Cafe' have established is beyond many listener's sonic comprehension.

xKore first burst into the scene with a track titled "Hello" (which has now broken the one million mark on UKF). Since the release of "Hello," he's notched up a selection of evolving releases, etching his name into some of the underground's leading stables and avoiding the "dubstep-by-numbers" template that plagues the scene, turning his hand to a range of styles, including his blistering debut EP Domination on Cognition to the Full Russian EP on Buygore; Lazershark EP for GAWA; and recent EP Stabs for Inspected.

Marco, also known as Erotic Cafe', is an Italian producer and DJ that is continuing to take the world by storm in the electronic music industry. He started making music at 14 years old and, as time passed, tried different kinds of music by using different names and playing around clubs in his city. After a long musical path that lasted years, Marco decided to create Erotic Cafe' as a duo, until recently when it became a solo project. Erotic Cafe' has released on some of the electronic music industry's most prolific labels, including Rottun Records, Kannibalen, Monstercat, and Play Me. Furthermore, he's garnered the support from artists like Excision, Far Too Loud, Borgore, Black Tiger Sex Machine, and BAR9.

BIO FOR: Erotic Cafe'
Erotic Cafe (Marco) - is an Italian based music producer & Dj specializing in the more aggressive side of Electronic Dance Music. Starting at the young age of 14, he quickly started experimenting with different music, projects & ideas. Following his new found love for production came the art of Djing. Over the years he has played in many of the clubs in his city. Ironically, given the new found success of the project, 'Erotic Cafe' which was originally set out to be a duo.
After committing in 2014, Marco started to release unofficial remixes to grab people's attention and it's safe to say it worked. He quickly grabbed the eyes & ears of Heavy Artillery records who helped him release his first single 'Call Da Police' which did extremely well, mainly capturing the heart of his fans as they we're beyond excited for Marco's first release. After much anticipation there was a delivery for not one but two follow up releases & indefinitely he caught the attention of Dubstep veteran Excision.

It was clear that Marco's music was starting to stand out & with the help & inspiration of the biggest name in the game, Marco was pushed in the right direction as he released his first E.p called 'Interstellar Clash', and to make an official remix for his and Pegboard Nerds' - 'Bring The Madness' released on Monstercat along with remixing the label boss' 'X Up', one of the heaviest tracks in dubstep to date.
Now that the Erotic Cafe' had a heavy arsenal of music & fantastic support from fans, fellow producers, record labels & Dj's, he has now gone on to have further releases on some of the most important labels in the scene. Starting with Rottun Records then going onto Kannibalen, Monstercat & Play Me Records. With his newest releases on NSD Black Label & Firepower Records, along with finding a home in signing with Kinphonic there are no signs of slowing down.

Since his success he now has even more support from heavy hitters like Excision, Far Too Loud, Borgore, Black Tiger Sex Machine, Snails, PhaseOne, Dubloadz, Yookie, Lektrique and BAR9. In 2018 alone Marco has been busier than ever reaching over 1 Million Spotify listeners, the launch of his very own Erotic Cafe' Merchandise, ghost producing for upcoming artists, Dj'ing around Europe - Magazzini Generali (Milan), Social Club (Paris), Holi Festival (Turin.) Along with creating sample packs (roughly 9k Samples in total) & dominating the Spotify playlists, Marco has also started to work on soundtracks and music for adverts for Warner Chappell.
The success is imminent. With a laptop, launchpad and mixer - Marco offers an hybrid show between the classic style of djing mixed with quick mashups of dubstep and trap music. Giving listeners & viewers a unique taste of the world that is Erotic Cafe'.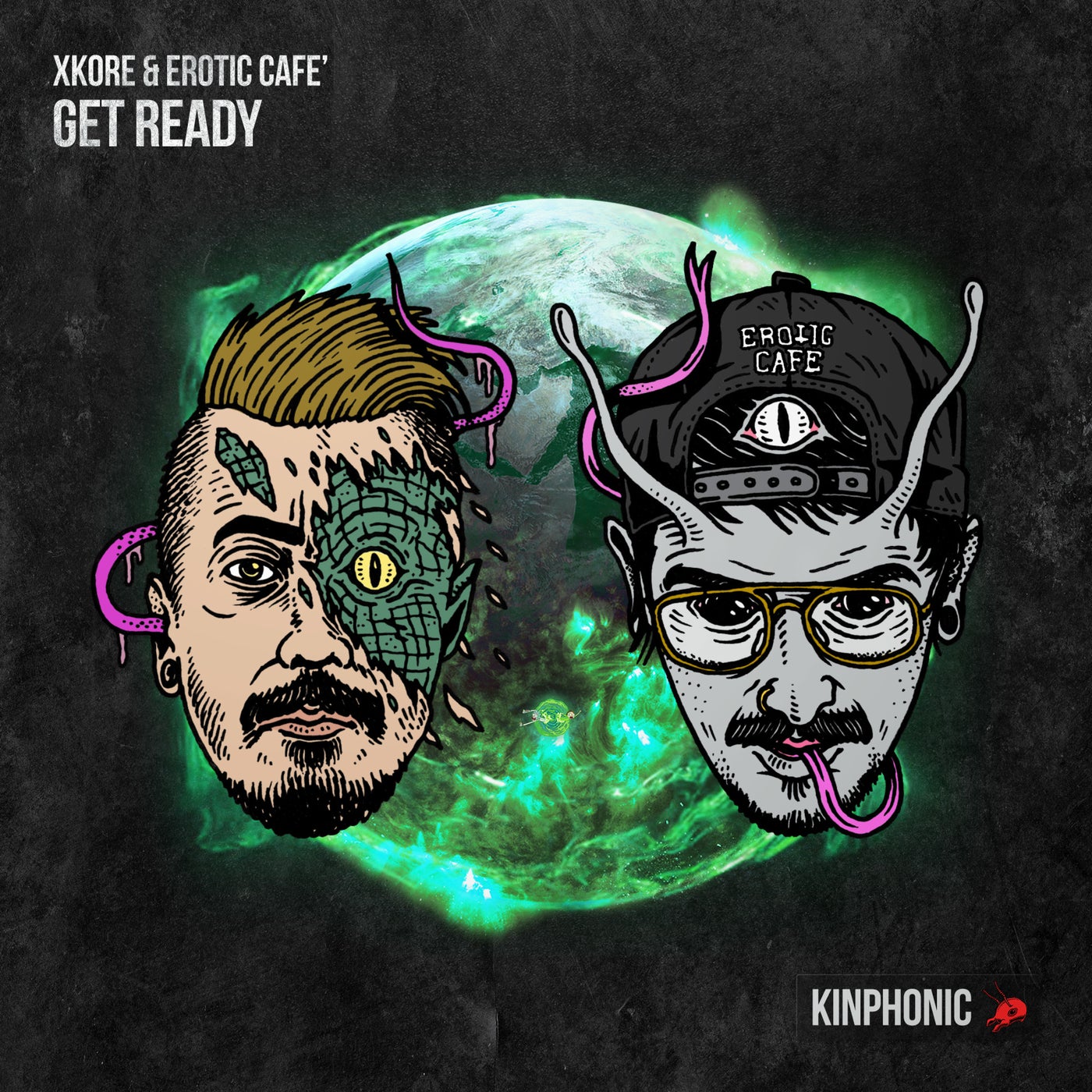 Release
Get Ready
Release Date

2018-01-10

Label

Kinphonic

Catalog

KIN010