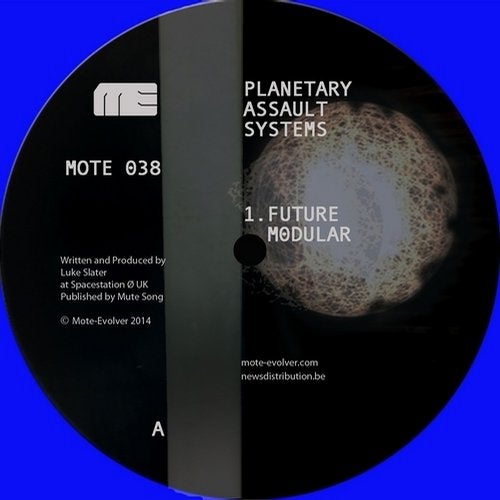 Mote Evolver kicks off 2014 with Future Modular EP from Luke Slaters Planetary Assault Systems alias, presenting sharp-as-ever fresh sound of P.A.S. that has enticed the audience as long as the mighty eSystems have existed. Never a stranger to a forward thinking sound aesthetic and with a title like eFuture Modular, P.A.S. packs the EP with 4 tracks (with digital-only eSubtracted Mix of the title track) that spark with Futurism and tightly channel the energy at the tip of the boiling point.

The title track sets the tone of the EP - positively powerful and playful - with its groovy bass drum and acid infusing an ample dose of funky rhythmic variations. But it wouldnt be P.A.S. without the thrilling tension that locks you in, iRiot in Silo 12i on the B-side slips into the darker side, keeping the hats just below the surface and layer by layer uncovering the electrifying suspense throughout the track. iSerci pops open with the bursting energy of kick drum then takes you to the uncharted realms of cold minimalistic drops reminiscent of early Sahko purism, and masterfully brings a variety of moving elements and textures into dynamic captivating techno.

Future Modular is yet another top form techno EP full of ideas and dimensions from P.A.S., a superb successor to the previous constantly floor-stirring No Exit EP to offer kinetic prowess that never diminishes.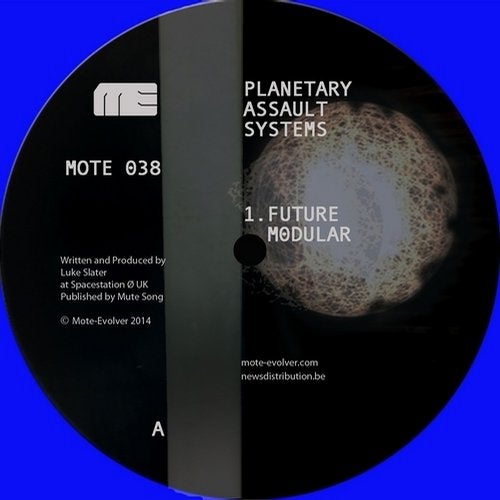 Release
Future Modular EP