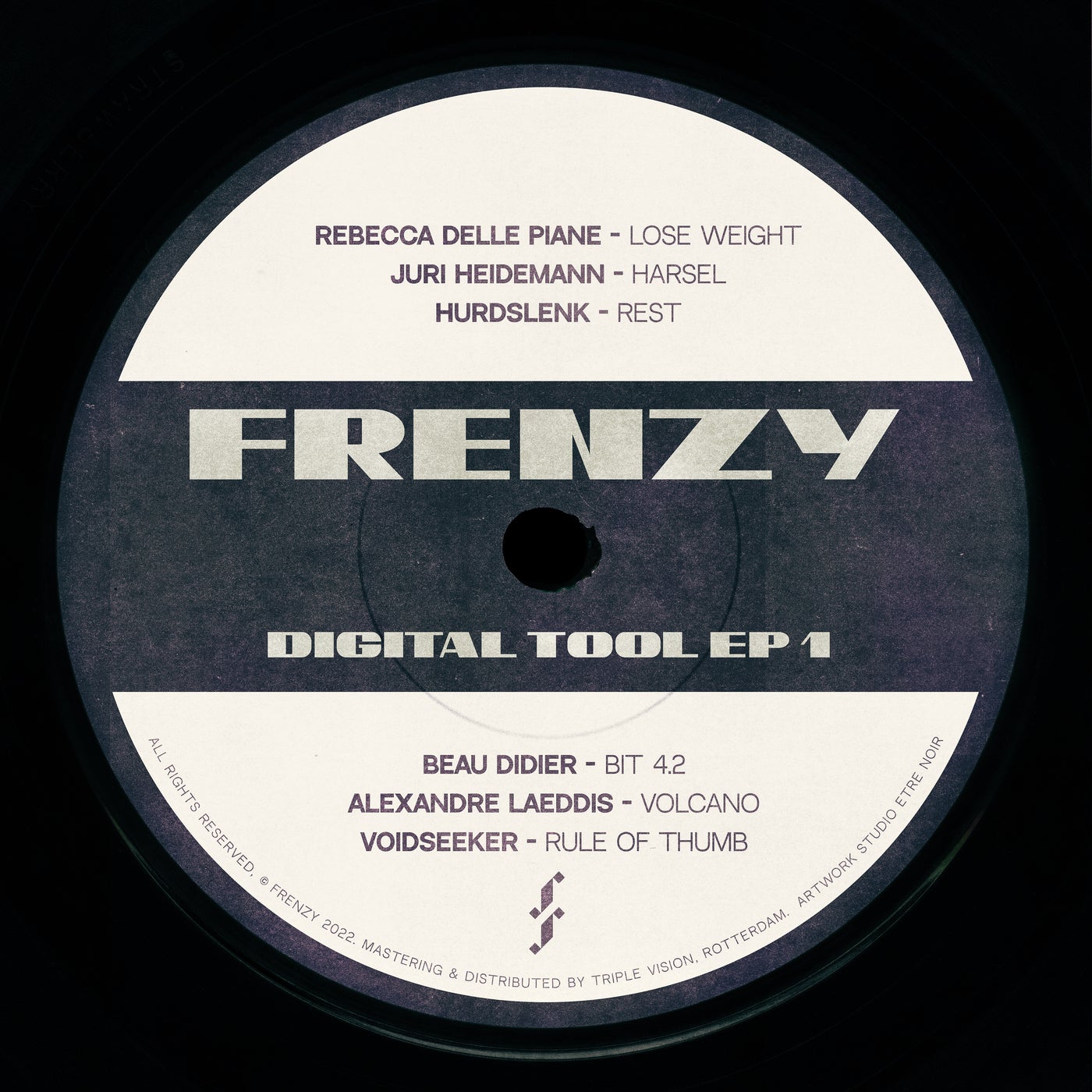 FRNZYTEP001

The first Frenzy digital release is a Tool EP, containing six tracks from the same number of artists. 

A tool is defined as a simplified version of a track, allowing the DJ to build their own interpretation of it. This is the idea behind the Tool EP, to provide artist music which they can use and interpet in their own way. 

Alexandre Laeddis, Beau Didier, Hurdslenk, Juri Heidemann, Rebecca Delle Piane and VoidSeeker provide their view on a techno tool in this EP. 


Tracklist:
A1: Rebecca Delle Piane - Lose Weight
A2: Juri Heidemann - Harsel
A3: Hurdslenk - Rest


B1: Alexandre Laeddis - Volcano
B2: Beau Didier - Bit 4.2
B3: VoidSeeker - Rule of Thumb

Artwork: Studio Être Noir

Mastering: Paul Mac (Hardgroove Mastering)
Distribution: Triple Vision Record Distribution

Frenzy Recordings 2022. All rights of the producer and of the owner of the work reproduced are reserved. Unauthorized copying, hiring, lending, public performance and broadcasting of this recording prohibited. All songs produced by the respected artists.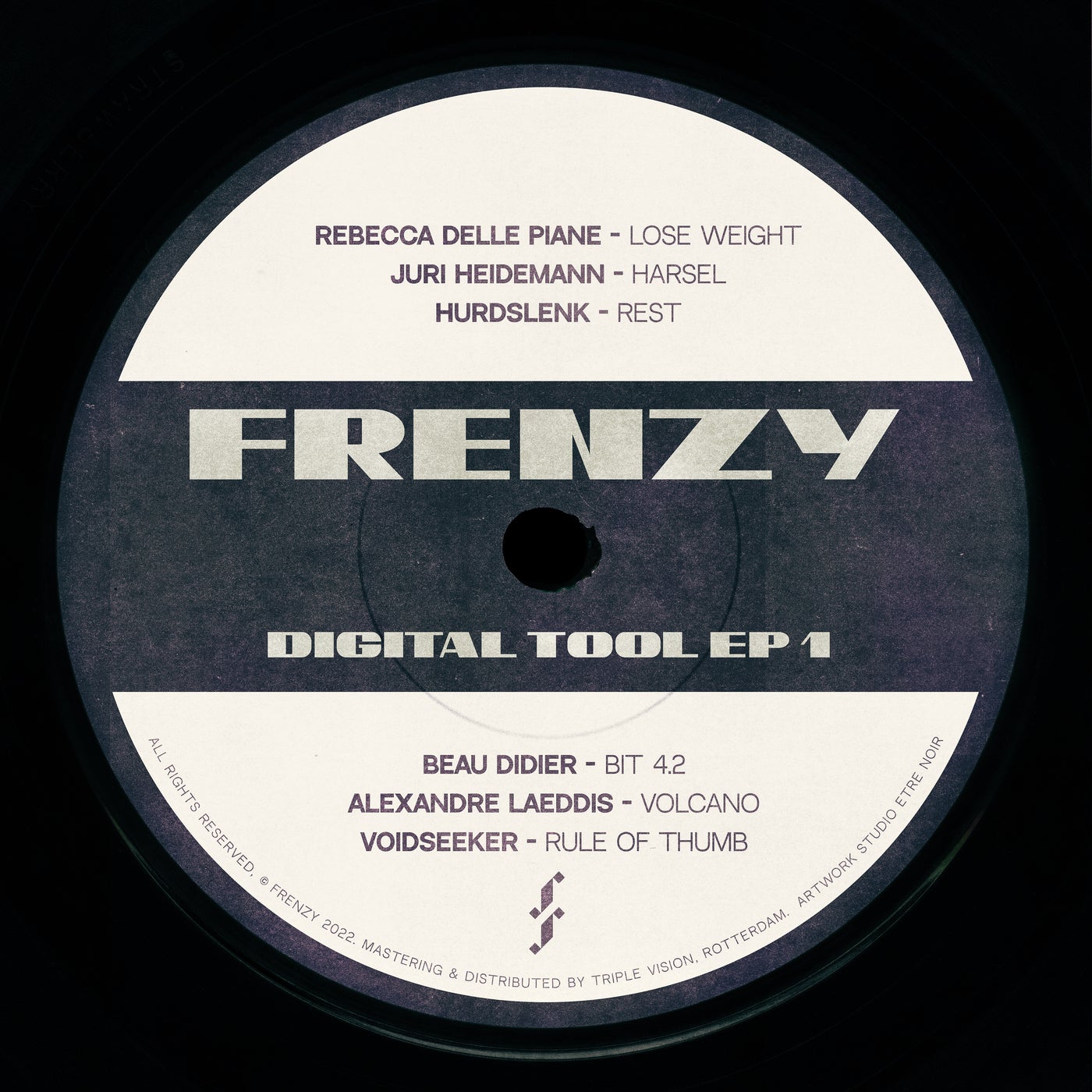 Release
Frenzy Tool EP 001