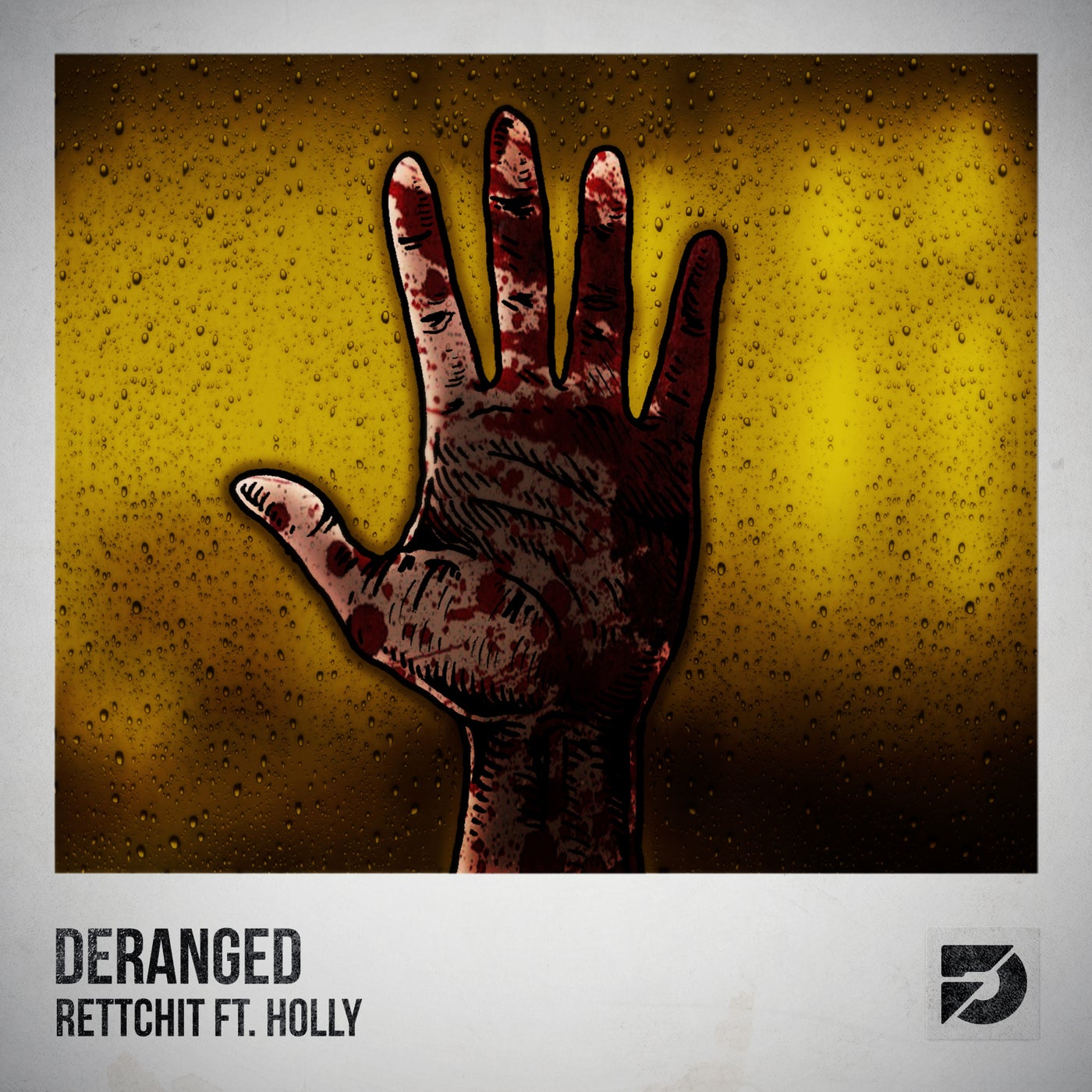 Release Date

2017-12-06

Label

FIRSTOFF

Catalog

FIRST004
Rettchit and Buygore-signed up-and-comer Holly have joined forces to create an impressive delusion and cause a sense of derangement with heavy, cultural, and clubby "Deranged" single.

"Deranged" is filled with all kinds of "ear candy." The track kicks off subtly and then transforms into a cultural and electronic anthem. Throughout "Deranged," multiple analog and digital elements can be heard, including guitars, strings, horns, piano, synths, and dubstep wobbles. Rettchit and Holly make up a collaboration that fans can absolutely expect more of.

BIO FOR: Rettchit
For thousands of years humanity has been observed and influenced to bring the world to its state today. Through the careful guidance of technology and culture, the world and its inhabitants are being prepared for the biggest step in their evolution.

The Age of The Robot is upon on us and Rettchit is the first phase in humanities final stage of this evolution, as prophesied so long ago.

Versed in music, the language of the universe, Rettchit transcends the limitations as we know them. His physical body, fused with Reticulum, the only known biologically melding alloy, gives him colossal strength and a physical connection to his on board processing units. To meld his mind and spirit to his robotic body structure, G.H.O.S.T., the groundbreaking fusion of AI and Biocomputing was utilized. Full security clearance is necessary for a detailed description of G.H.O.S.T. Technology.

What is G.H.O.S.T. and where it came from are mysteries to even Rettchit. Foretold in the stars, Rettchit was chosen by the creators of G.H.O.S.T. to bridge the human race from its current state to the heritage of those who have been watching. His ability to create a futuristic onslaught of sonic destruction, and the penetration of his being and music into the psyche of the audience is the power harnessed from his robotic structure and spiritual abilities.

What is the source of Reticulum, who created G.H.O.S.T., why was Rettchit chosen to be the first of his kind? Every thing you've ever wondered will be known after these questions are answered. But more importantly, is Rettchit a friend or foe of humanity as it stands now? As they say, it's written in the stars...



BIO FOR: Holly
Miguel Oliveira aka "Holly" is a 23 year-old musician from Portugal. After only a few years in music, the young bass-artist had already toured the US, Australia, Europe, Asia and South Africa, with releases on some of the biggest independent labels including Buygore, Fool's Gold Records, Dim Mak Records and Monstercat. Holly's music quickly caught the attention from dance-music mainstays, with co-signs from The Chainsmokers, Jauz, Bassnectar, Borgore, Steve Aoki, David Guetta, Martin Garrix and is considered by music platforms, like DJ Mag and Run The Trap as 'one of the top producers of 2017'. Holly has also won the first A-Trak Goldie Awards Beat Battle.