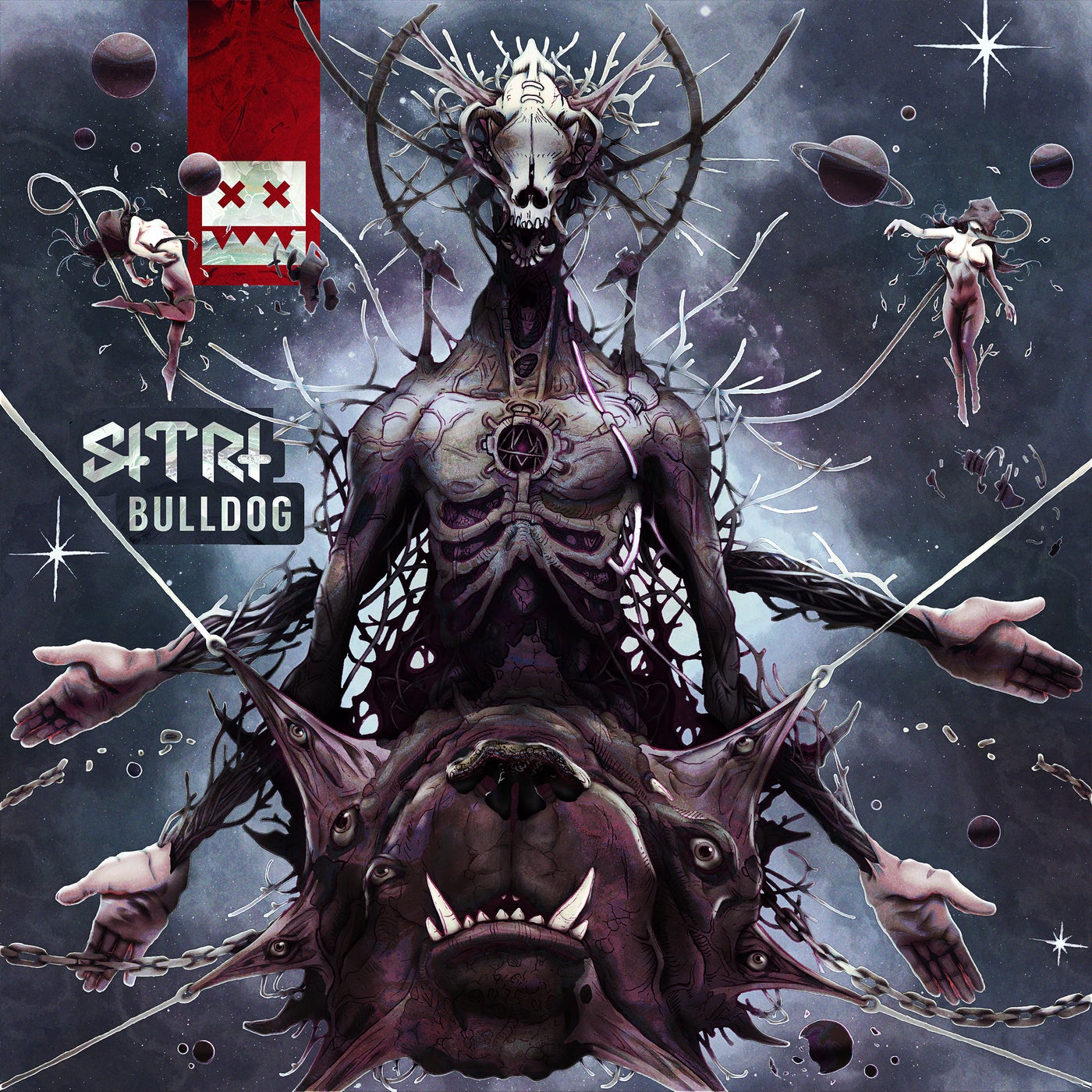 Release Date

2022-09-19

Label

Eatbrain

Catalog

EATBRAIN144
In the depths of space, between nebulae and stars alike, there extends an impenetrable primordial darkness that suffuses all of the light which travels the cosmos' great expanse. This much is commonly known, but what is less so known is that within this web of darkness lurk a litany of cosmic horrors, uniquely adapted to their homes between the stars and with the power to tug upon the foundational forces of the universe to truly terrifying effect.

Amongst these otherworldly beings is the one known only as the BULLDOG. Composed solely of flayed flesh stretched across a jumbled skeletal frame, the BULLDOG extends its influence over the primal savagery found throughout the universe as the embodiment of the visceral struggle between opposed forms of life as they each seek to rend each other from existence. The BULLDOG feeds upon this chaos, and it is said that it exacts blood tribute from every such conflict in the form of flesh from the defeated, grafting the forms of the fallen onto its ever-expanding body as a colossus of carnage. Among a select few to which the BULLDOG is known, fewer still yet worship such a fearsome creature, seeking to reap bloody reward as a sacrifice to the being in trade for only a sliver of its aberrant power. As its influence warps their minds, these disciples of the BULLDOG become evermore fervent in their devotion to its unending fury which drives them, howling as beasts, to sacrifice themselves in ultimate bloodlust as a final gift before the cosmic beast's endlessly hungering eyes.

Woe to any who should wish to wield the powers of the BULLDOG, for the bloodlust shall consume them and see them bound in torment to the mass of flesh stretched across the beast's body!

SITRI makes his EATBRAIN debut with his EP BULLDOG, rising from the ranks of the label's faithful to become their newest champion on the merit of his savage soundscapes and unrelenting basslines. As he showcases his sound on the three tracks within, SITRI makes clear his devotion to EATBRAIN's core tenets as each sonic sequence delivers a deluge of Neurofunk tonalities even more destructive than the last.