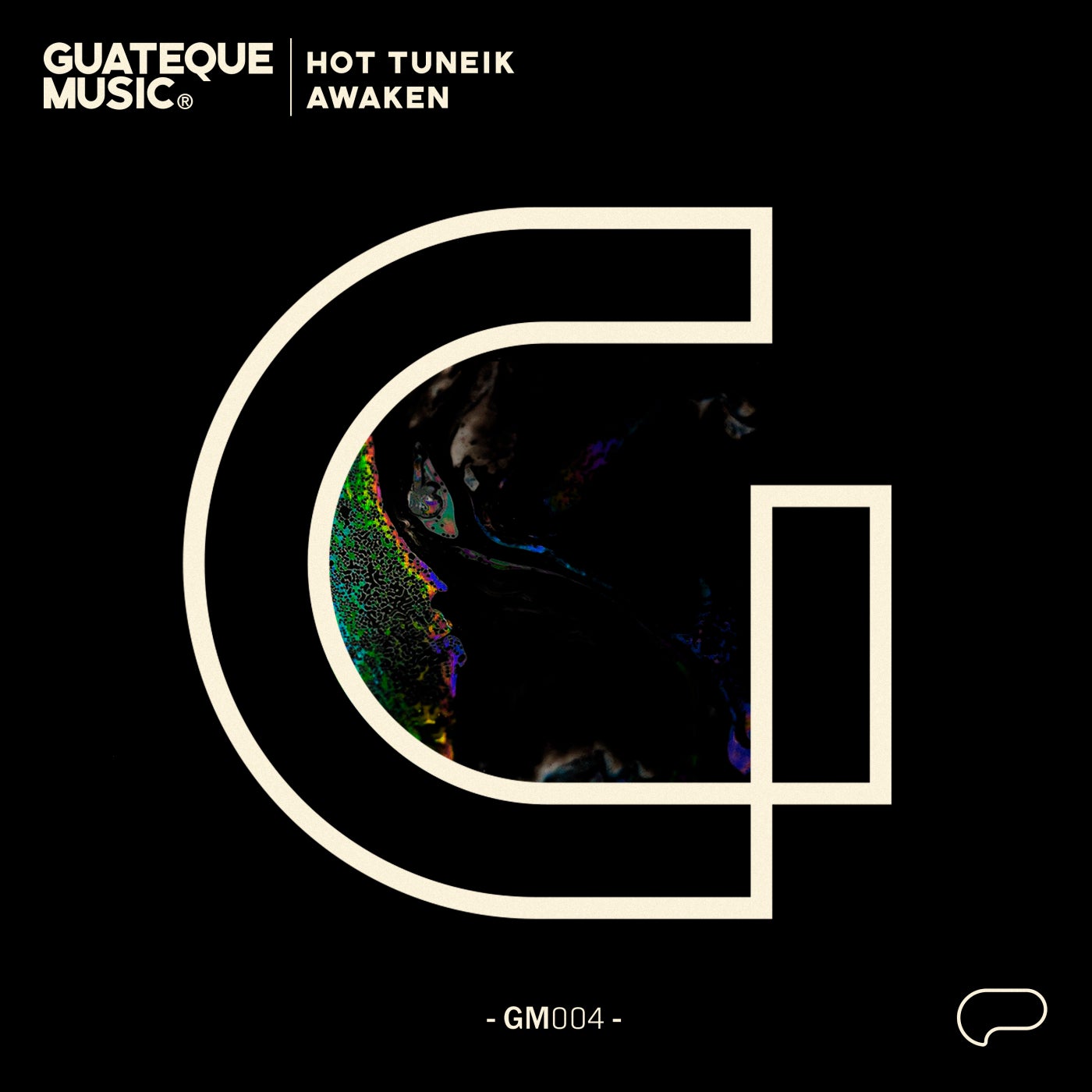 Guateque Music and
Hot TuneiK presents Awaken.

First album ever made from Hot TuneiK, more than 10k hours invested on the creation of the album, alot of great stories behind,
every track was made with so many emotions involved, music is the best healing for the soul.

Inlight Me begins the ceremony, an interstellar journey, where you can relax or dance its yours to choose, you can appreciate the beauty
that runs through the track throughout its almost 9 minutes length.

Uplifting and mezmerizing melodies invades all your senses, relaxed groove and emotive strings take you to another place not from around.
Inspired by nature, life and love brings Inlight Me.

Almost Toxic the second track of the album will take you to a another atmosphere, ethereal and hypnotic set of vocals, the acid down tempo history
behind this track is pretty and yet intense. Hitting again on soft melodies to match the energy of the track.

You can sense the acid loveliness on the rhythmic dynamics, atmospheric effects and pulsating set of percussion, the result is a quite rare to
down tempo kind of groove, delicated kick and haunting pads, fascinating work.

Super Freaky presents a superb groovy track, colosal wide basses and iconic out world tendency, pulsating groove and rythmn, superb sound
effects, gives the feeling on being in the middle of the jungle with all the nature speaking right to you.

Walking through green and yellow space ambiences, pulsating synths and jumping chords, a beautiful piece. The result is a highly accomplished,
majestic and celestial pads emerge from beyond while balearic elements guide you through the journey.

Coming Home Pres Oneiro, In Memory of Ivan Cespedes

Oneiro, Ivan Cespedes tells this remarkable history, The colaboration between this two has a powerful narrative, commanding bass pattern,
middle-east elements are joining the adventure, glass arps and strings with emotive angelic vocals characterised by a gorgeous rhythmic groove

Creating a beautifully warm chord progression, hypnotic melodic percussion and sumptuous pads with subterranean bassline groove, the resultant
combination of rhythm, melody and heavenly vocals and chords.

Signal featuring Osiris Heyerdahl and Jahsun Abrasax Masik, delightful colaboration, cave sounds and acid bass lines with gentle flute guiding
the journey, one of the most well-known mantras in the world and a favorite one, combining perfectly the ying and yang for every track, this one
in particular is remarkable, deep and heavy vocals filled of sound effects, growing electro-synths andaural soundscapes and rhythms melodic sound" as
organic rhodes style keys echo the track.

Reflections continues the deep bassline of its predecessor, melodic narrative of its partner tracks as a rasping, modulated low-end paves
provides the central melodic focus, a rich array of melodic layers evolve effortlessly through the piece, breathy vocals from Limore, the
message that has, combines a wonderfully atmospheric track.

The rich melodious layers with flowing vibrato string passages with a trademark rolling groove, pulsating pads, soaring chord progressions,
glittering and delayed vocals in a glorious rhythmic groove that illustrates precisely at the stars.

Where Art You? Sassy house kind of groove, layered strings, subtle, elegante and fancy taste, fizzing hi hat percussion and tightly
locked bass groove. Textured pads and a chorus of subtle, chords and depth in a track full of poise and originality.

His unique sound has a remarkable beat and sublime percussive groove rips across the middle section of the album.

Feelings, this track has all the emotions gathered in one, sublime atmosphere, strings taken from heaven itself to express this beautiful
tune. Building elegantly throughout, finess in every frequency.

Percussive groove and intelligent use of original components makes this lovely track a complete lucid dream, Richly textured,
floating pads and shining melody, simultaneously a deep bass groove sparks low-end electricity amplified all your senses.

Gardens of Joy a classic highly progressive house interpretation with a proper set of melodies, percussive groove that from the basis for a
kaleidoscope of sound. Evolving elegantly, a chorus of textured leds with electrifying sensations provides the perfect
counterweight to the organic rhythmic groove.

Anxiety brings peace and calm to Gardens of Joy, a wave of filtered violin that goes right to the aural horizon. A retro-style stab nestles
perfectly in the space provided for it, multiple voices and counterpoint arpeggio sequence post-breakdown. The resultant work is a finess stylish.

In a musical collage, where "organic meets modern" and "future meets past". full of dynamic rhythmic intricacies and a rich, vivid sound palette.
Combining rhythm and melody to masterful effect, interspersed with distorted vocals. An elegantly riff reveals itself in emotive glory with
twist of organic spectrum, angelic vocals from Christina Marie Magenta suits perfectly for the track.

Ea Alegria provides elengancy to the album, beautiful and soft are the vocals from Sarah Chilanti, sang on her beloved natal languague, Portuguese.

A grooved bass line dominates proceedings, head-shaking rhythm section linked by heavenly phrases, A strong, driving beat, crisp percussion and
structured leds and pads takes centre stage full of emotive hope and unique cadence with a modulated set of percussion provides a wonderful epiphany.

Sweet Dispositions, indie house kind of vibe for the album. Original work are cleverly interwoven against a deep bass line and lovingly created pad textures and
funky house flavours form a bed for electric and relaxed feel. Uplifting chord progressions and bouncing bass groove, Taking the vocals from Christina Marie Magenta
As it develops, his clever interpretation sees the gradual evolution of melodic tunes and jacking sounds.

Changes, limelight as subsequent vocal collaborations with Mari-Ana- Subtle melodies, rich in harmonic resonance, drift atop a rolling percussive groove, sublime rippling
lead seeps into the listener's consciousness. Melodic and deep progressive lines combined with a rolling armonic atmospheres hypnotises the listener over its near ten minute journey.

Awaken, the tittle of the album comes from this track, wonderful colaboration between Ra (MX), supreme melodic techno beat, pulsating hihats and evolving dreamy vibe, while delayed plucks
and clever melodic riffs play across a chorus of pads that rise and fall. An exquisitely work that develops from subtle bass and groove taken out of a move film. Shimmering lead that evolves
elegantly a massive colaboration between this two.

Angelic chords taken out of heaven itself, melody drift atop a strong beat and hypnotic pattern of ethereal elements beyond. Ra (MX) and Hot TuneiK made a gem for the dancefloor
and all techno music lovers.

Last gem of the album, Be As Bongo, Uk/Breakbeat style completes and closes this beautiful tale. This track shows kindness and pureness in every way, meditating pads
glitched vocales and a strong message, shimmering sequence provides harmony through textured pads. Smooth sustained piano with electrifying chords.

The strong message combines pefectly this beloved and mesmerizing history, fresh and uplifting beat taken out of an action movie. Dedicated to all the dogs in the world who are waiting
to be adopted.

Thanks to all the artists and every one involved on the creation of this lovely tale.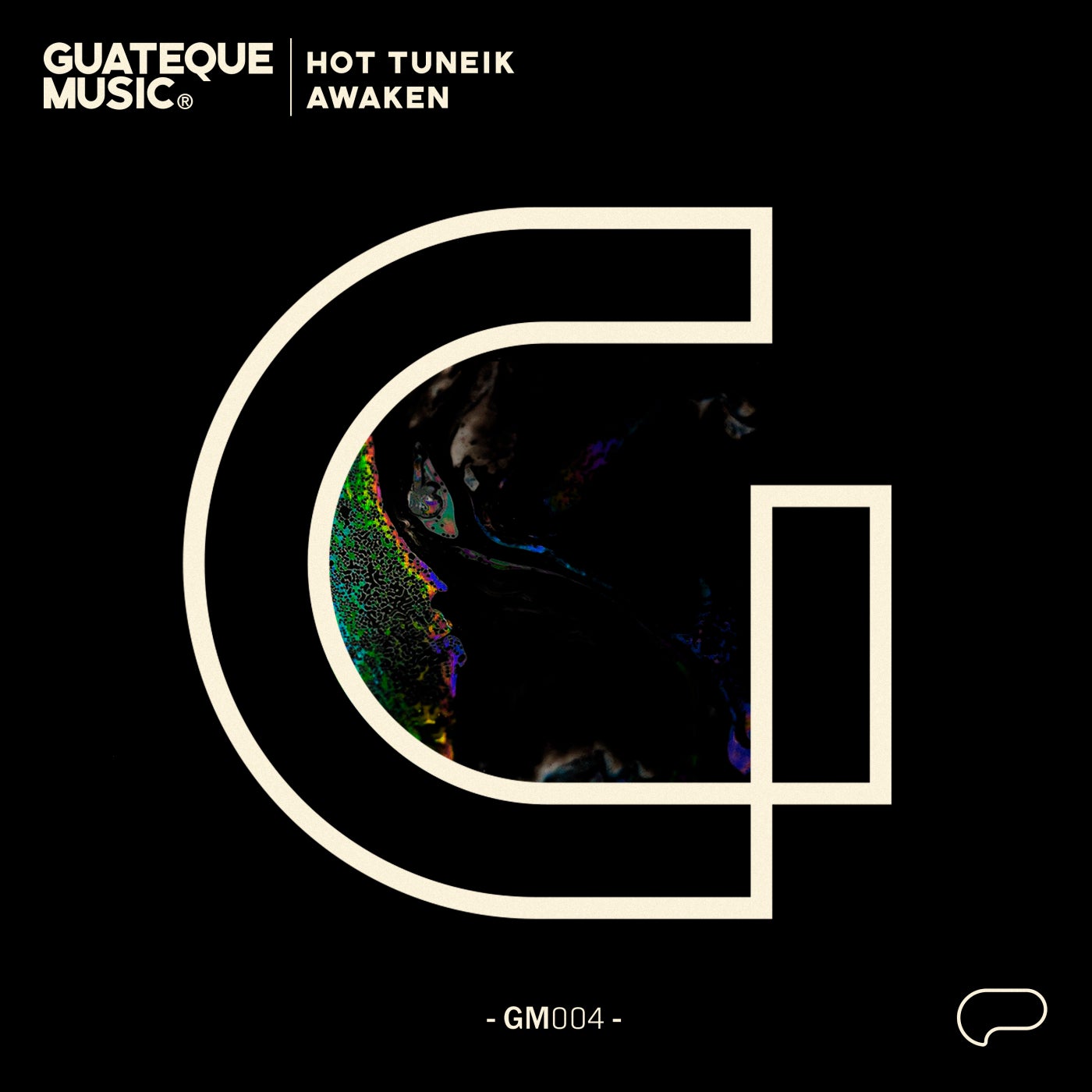 Release
Awaken