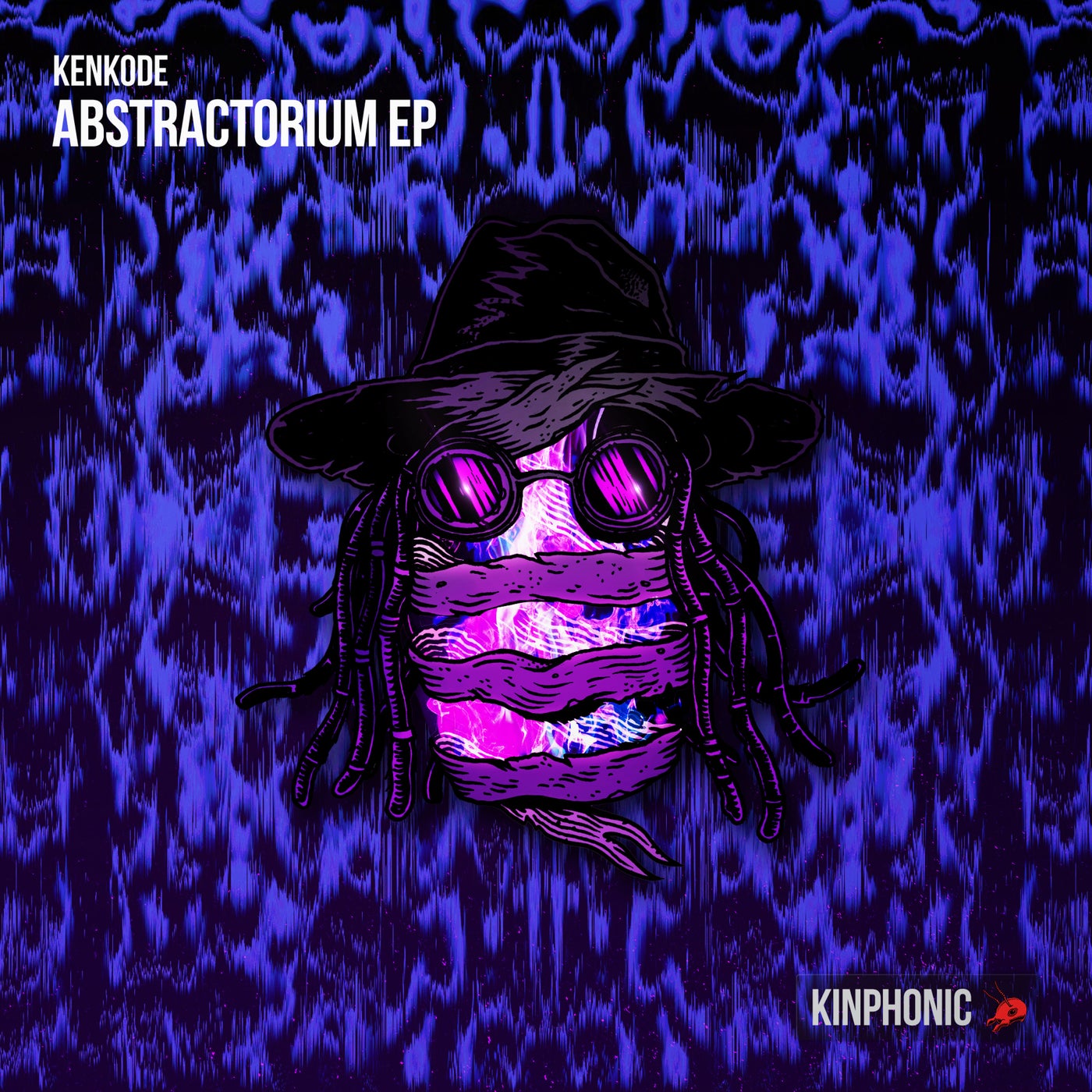 Release Date

2018-02-14

Label

Kinphonic

Catalog

KIN011
Abstractorium, is nothing short of that: abstract. Alien, metallic, and deep house sounds move vicariously from start to finish on this epic four-track EP.

The epicness begins with "Mine," a slower techno track with a culmination of saw synths, high pads, and edgy basses. "Moan" implements airy vocal synths and wide basses that pair flawlessly with the retro percussion instruments and transitions. KenKode takes full advantage of time, as "Moan" moves into some tech house and trap. "Night Slave" slows down and allows for maximum immersion within KenKode's sound, inviting a happier tone with airy synths, wet basses, and organs. Finishing off the Abstractorium is "Spaghettification," a pool of deep basses, whining synths, and perfectly crafted harmonies.

Prior to launching his solo career, KenKode was one-half of Cyberpunkers. The burgeoning bass music producer begins all projects from scratch and constructs them from the ground up with analog synths, ambitious soundscapes, and experimental devices. The sound that KenKode's music produces can be characterized by two types of sound: The Listen Saga and Rave Saga. Listen Saga take a softer, darker turn that is distressing and full of melancholy without sacrificing energy. The Rave Saga tracks are strictly designed for dancefloors and are loaded with power, original sounds, and oddities. KenKode draws inspiration from genres like trip-hop, synthwave, electro, and lo-fi drum and bass.

BIO FOR: KenKode
After 10 years like producer and DJ in the Cyberpunkers project, born the desire to create something intense and experimental, an outlet for an artist who needs to explore new musical horizons.
This project is characterized by two different types of sound:


- To Listen saga:
In his tracks doesn't exist sound or metric standardizations, key point that blew up his creativity. The frustration of follow all over the years rules imposed by the system is over. The results are tracks with soft dark character, distressing and melancholy, but in the same time full of energy.


- To Rave saga:
Powerful tracks, designed for dancefloors. Always with original sounds and a lot of oddities.

Everything become from scratch in his small studio, analog synthesizers and various experimental devices are the tools used to create a sound that comes from the desire to express strong emotions, turned into ambitious soundscapes.
There are many influences gained over the years, comes mainly from Synthwave, Trip Hop, Electro, Drum & Bass with a touch of Lo Fi.

All you got to do is listen and find out if are the right vibrations to make arise in you the emotions that KenKode wants to share.