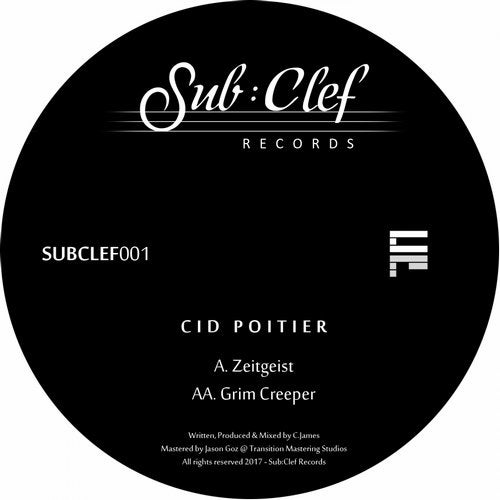 Sub:Clef is an experimental bass record label which explores the blurred genre boundaries of Early Dubstep, Neo Soul, Electronica and Dub, born from the cultural melting pot of South London.

Founded and curated by Chris James who produces self-proclaimed "Stripped-Back, Minimal, Soulful, Hypnotic, Tribal, Dubby-Junglist-Dancehall influenced Meditation Music" under the alias Cid Poitier, the label is an incubator for bringing forth and challenging concepts of UK Sound System Music. Whether it's a vocally hypnotic & atmospheric track, or a stripped back tribal number, the overarching ethos of the label is detail and intricacy at the lower end of the frequency spectrum while shying away from popular genre specific trends. Groove, Bass and Soul are at the roots of what this label is ALL about.

Early dubstep is one of the strong influences of the label, so no better way to kick things off than with 2 dark, sub bass infused hurters in the form of Zeitgeist & Grim Creeper.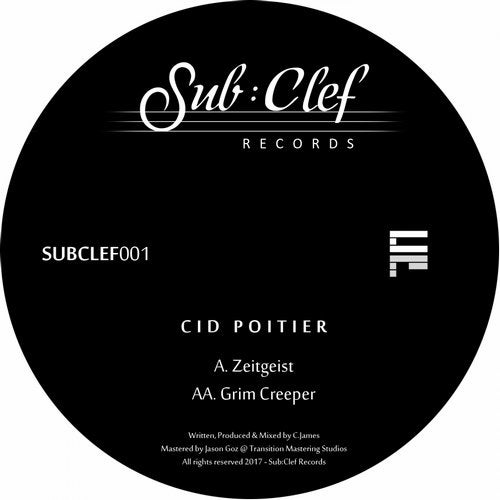 Release
Zeitgeist / Grim Creeper