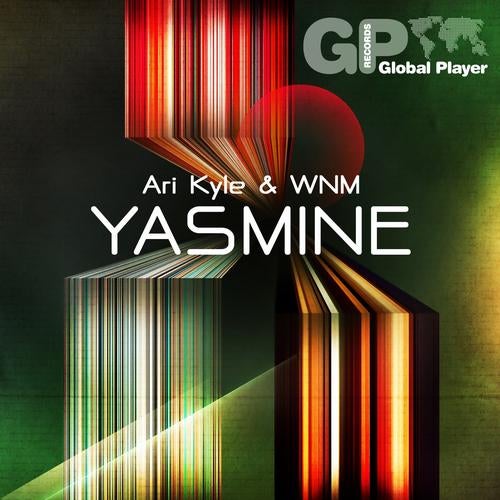 Ari Kyle & WNM - Yasmine

\"Yasmine\" is an energetic uk dance vocal production, it contains catchy vocals, 11 uncompromising mixes and a huge recognition value.
This could be for sure the next summer hit 2012 !!!

A massive melo combined with great vocals, electro trance & dancehouse sequences will rock the clubs allover the globe !


Adam Lilley has over 13 years of producing experience covering a wide range of genres and mediums with over 30 releases band over 100 entries on iTunes. Starting out life as a UK Hardcore producer \"Adam L\" he would later find a home at London based dance label Nukleuz producing under the alias \"Audioscape\". His debut album \"Trance:Form\" was released to critical acclaim and he could be found remixing the likes of Mario Piu, Sound De-zign, The Organ Donors, Melodia and The Egg amongst others. In March this year Adam co-produced with American singer/songwriter Rachel Loy as \"Small*Star\" to provide music for the feature film \"When Harry Tries to Marry\".

Niki Mak is an immensely talented singer songwriter who has worked with the likes of Tony De Vit, Paul Maddox, Chris Lake, Bang, Dougal and Gammer and The Hoxton Whores to name a few. She has an impressive discography and has written and sang on over a 100 dance releases, many singles and major compilation albums under various various acts. She has performed live to thousands of people over her career at venues such as Glastonbury, Donnington Park, Miami-WMC and Manumission-Ibiza. Adam and Niki between them have worked, produced and featured for a large number of labels and publishers including: Tidy, Nukleuz, Warner, Universal, Drizzly, 108 Productions, AATW, Dirt Lies and Audio, Gut Recordings, Big In Ibiza, Exclusive Recordings and many others.

Ari Kyle is a producer/dj from Los Angeles, CA. His main focus of production is in the EDM genre. Starting out as a guitarist, Ari finds inspiration from various musical styles and incorporates these elements into his compositions. His production style defines itself as a blend of inspiration from trance and progressive house. His debut release on Dirt, Lies, & Audio, titled ?Release Yourself?, is a vocal progressive house track with heavy trance influence. He has upcoming releases on Effectz Recordings and in recent collaborating with veteran producer Adam Lilley (Audioscape), the two have multiple upcoming releases. Ari currently works at Emoto Music in Los Angeles where he composes and produces music for commercials and television. He also works closely with film score composer Bobby Johnston. Ari has performed at various venues in the US, including but not limited to LovEvolution San Francisco, DayGlow San Diego, and the Sun God Music Festival in San Diego.

Progressers (Remixers)
Although coming from opposite sides of the same country, their meeting did nothing but to create an energetic impact in the world of electronic music from the first year of project start. Early 2011\'s when Progressers comes to life, Andrei Grigore and Cristian Toporan, begin to combine their ideas and skills in terms of sound design,sound engineering and musical arrangement, all with one goal, creating songs that bring in the dance floor a huge burst of energy and a great wave of euphoria. With deep roots in progressive trance, various loans from uplifting trance, house, dubstep and even film music, combined with a song that always stays in your head and a touch of madness, are the ingredients that define Progressers signature.
Although at the beginning, for Progressers the assault on the global EDM begins with great strides, Progressers signed their work with Dirt, Lies & Audio Records and NU Communicate Recordings at the end of 2011, tracks such as Killer Floor, Morning Star and last but not the least, Tears Of Joy, which was designated in december, Global Selection on Markus Schulz presents GDJB. Also in December 2011 Progressers launches their own broadcast called In Full Progress, which can be heard for free on mixcloud and is designed to bring you the best new progressive trance tracks around the globe.
In 2012 the track Tears of Joy reached on Global DJ Broadcast Top 20 - January 2012.

Marcus Santoro Remix
Marcus is a 16 Year-old Progressive House, Trance & Electro House Producer/DJ & Remixer from Melbourne, Australia. Marcus has already toured around Australia and has featured main-stage at his resident place at iD Under 18s Music Festival in Sydney, one of Australia\'s biggest underage events. He has also established a well known name for his production skills across countries & cities such as Australia, Brazil, America, France, Italy, Holland, Bulgaria and in major cities such as Melbourne, Sydney, New York, & L.A! Marcus is also apart of an upcoming major production/DJ alias \'Pasiphae\' consisting of major underage young guns Teddy Cream and 14 year old Geelong producer/DJ, Daniel Gregorio. After signing a contract with Sydney House based label, Effectz Recording & its sub-label, \'After Effectz Records\', Marcus released his hit single \'I\'ll Never Forget\' which made it\'s way to the top selling track on Effectz Recording on Beatport. He has also remixed tracks for Australian artists \'Rumour & Trouble\', French artist \'Catwool\', & Israeli Dubstep artists, \'Tetrix Bass\'. In early 2011, Marcus was picked up by one of Melbourne\'s most predominant production/event labels, Midnight Studio (LAB22), but in 2012, Marcus left Midnight Studio to pursue his own style and brand of Electronic Dance Music. Marcus\' well known remixes of Adele\'s \'Set Fire To The Rain\' and \'Someone Like You\' had taken his reputation from the bottom of the ladder to being called the \'Most influencial underage producer\' in Melbourne. Ever since, Marcus has produced smash hit originals & remixes such as his newly inspired Acid-House twist with \'Pull The Plug\' and his re-work/remix of \'Alive\' by Dirty South, Thomas Gold ft. Kate Elsworth. His remix of Tiesto\'s - Work Hard, Play Hard received massive support from Electro-House Blogspot, and has been supported by some of Melbourne\'s finest DJs. Marcus has been supported by some of Melbourne\'s finest talent such as: VAN-G, Kalus, Genetix, Nathan Trifo, Scotty Lee, Fabian Grillo, Miss K, Teddy Cream, Meltek, Denzel Legrand, George Monev & by some of Australia\'s finest club DJs such as: Count Effectz, Denzal Park, I.Am.Sam & many more!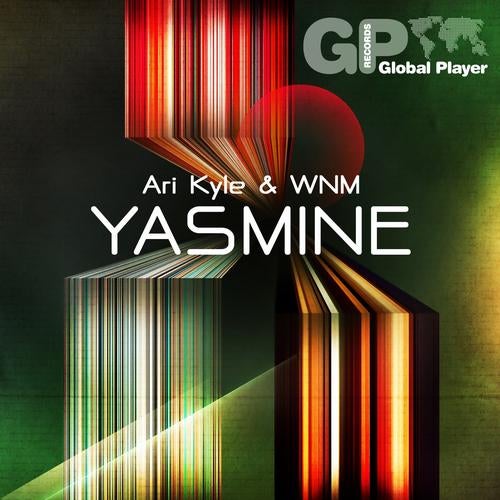 Release
Yasmine