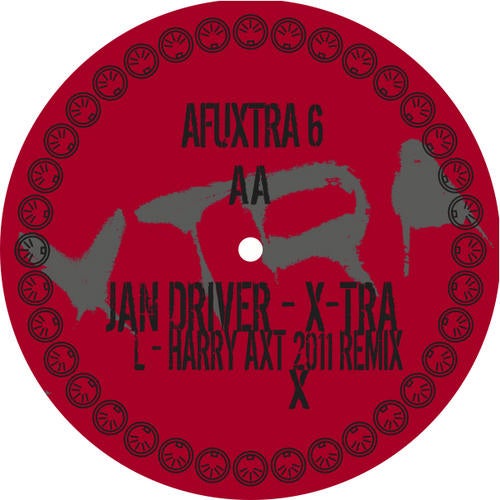 Release Date

2011-03-07

Label

AFU Limited

Catalog

AFUXTRA6
Jan Drivers infamous imprint Grand Patrol and Heckmanns outpost AFU Limited collaborate to bring you three murder funky and fat tunes by the mixmaster Jan Driver ! L is a more than great dancefloor bomb with its Tech-House flavoured fat beats and big mean bassline and bleeps ! This one also gets a remix treatment by none other than Mr. Harry Axt (aka Daniel Steinberg, ...) who was shaking and rattling the Japanese with it on his recent tour ! They were going nuts !!!Followed by a nice and sweet Techno-House finish with the X track !This is funky and badass as hell and will rock the clubs worldwide for sure !Released on coloured Vinyl and to the digital world...

Support by: Richie Hawtin, John Selway,
Phil Kieran: the harry remix could be the one i think, but i like all of them , will defo play theseJussi Pekka Parikka: Funktional tracks for the floor. Can't decide a fav, all have a good place in the sets.Paco Osuna: really good full support :)Excess Agency, Raphael Dincsoy,Partysan: this is hot1Thomas Schumacher: I loved the Original when it came out and Daniel did a great remix. Nice.Popof: great package ! will play allthanksErgin Karabulut: GREAT! will play it LOUDDD!Gel Abril: will check harry axt remix tnxXavier Morel: brilliant!!Matt Walsh: huuuuge pack! jan driver is one of the clverest producers with the craziet ideas around! love this thank youAlexi Delano: Will play for sure!Bacid: tweeking madness, proper bang and smooth still...good stuff! Will playLen Faki: some deep minimalistic grroves here, like as most the original mixes! will play out for sure.Jesper Dahlbck: nice release! really like the harry axt mix ;)Stel: The Harry Axt remix rocks bigtime!! Nice production!!!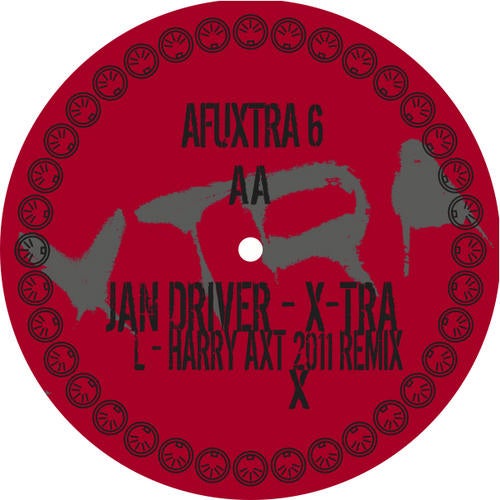 Release
Xtra 2011
Release Date

2011-03-07

Label

AFU Limited

Catalog

AFUXTRA6