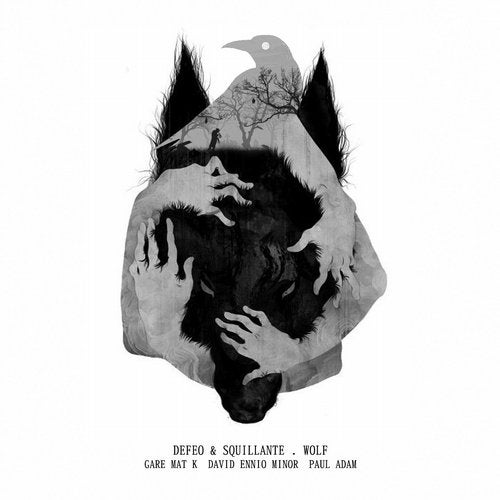 As the man behind successfully nights in the Somuch Area at the Dolcevita club in Salerno - considered one of the top venues in Europe where some of the worlds top techno names such as Loco Dice, Adam Beyer and Ida Engberg play frequently - Gigi Squillante is an artist in every sense. He is not only a well known DJ and producer, but also an art director, radio speaker and vj who is always in a search of new dimensions in order to transmit emotions.

Gigi was born and raised in a small town in the south of Italy. In 1983 he started playing music from Temptation, Kool and Gang, KC & Sunshine, Donna Summer, Barry White, Stevie Wonder and Diana Ross to name a few. In the aftermath of house-music phenomenon explodes, and this is the most suitable dimension for a dj whose aim is to excite his audience and personalise his own dj-sets.

In 1995 he joins the Match Music Television, a TV show about underground music and clubbing from all over the world, and just inside the space "The sound of the underground" he meets and interviewed to all house music fathers to later become an Italian and international well known dj.

Raised in the midst of the disco music and shaped in the house music explosion, we can consider the "electricity of sound" as Gigi Squillante's mainstay.

As a producer Gigi Squillante has signed music to Bonzai, Baroque and Subwoofer amongst others.

In the other hand is Giovanni De Feo, an Italian DJ, producer and VJ, born in Battipaglia, Italy, has been in constant arts development since his early childhood, with a clear tendency for painting and music.

Upon completion of his 10-year classical music study on piano, he becomes closer to electronic music especially to the underground techno concept in all of its possible forms.

He attends the Naples Academy of Fine Arts, where he gets inspiration to drive himself into the music culture of one of the world's leading techno cities, the unending source of inspiration to the new forms of artistic and musical experimentation that vary from ensembles of natural sounds to constructions of electronic sounds.

His first release titled 'Salad' along with Gigi Squillante, issued under an independent label 'Subwoofer' which immediately became a must-have in the Italian underground scene.

In the remixers side are Gare Mat K (Frequenza, Baroque, Bpitch Pool, ZYX), David Ennio Minor (Mobilee) and Paul Adam (Imala Music - Natura Viva - King Street)

When Timo Maas and Loco Dice talk on behalf of an artist as a newcomer to watch, its the cue for the rest of dance music to stand up and take notice and this is the case of Gare Mat K.

Architect degree but musician soul, Gare Mat K drove the plane as head of flight since early days, gathering ideas to produce his first DJ appearing in his natal Bogota, followed by memorable underground parties he used to produce every month far from the police control becoming them one of underground foundations in the city.

Polishing an authentic music style, Gare Mat K has enriched his own music world getting influences from several cities he has lived in and visited including, Berlin, Barcelona, Los Angeles, Ibiza, Buenos Aires, Maceio, Bogota, Medellin, Cali and Cartagena to remember some ones.

Having raised within the 90s new-wave and synth-pop furore, Gare Mat K felt immediately identified to Depeche Modes sound while touring in USA, as well as the Kraftwerk sound and the ever memorable Sasha & John Digweeds Delta Heavy Tour that framed Gares live and visual concept.

With a long wall of vinyl collection from A to Z including Kompakt, Renaissance, Hooj and cuts from Bedrock; besides an enviable set of compilation cds, Gare Mat K has found his sound in the German synth techno styles, polishing it with elements from bands including Dead Can Dance, Joy Division, Jean Michel Jarre, Brian Eno and William Orbit among others.

As a DJ Gare has had the opportunity to share stage with John Digweed, Loco Dice, Danny Howells, Sasha, BT, Stelios Vassiloudis, Danny Rampling, Sander Kleinenberg, Da Hool, Hatiras, Pole Folder and Hernan Cattaneo only to name a few.

His music catalogue includes a series of originals, reworks, edits and remixes to Underworld, Daft Punk, Alex Dolby, Alex Young, Kazell, Anthony Pappa, Jeff Bennett, Tom Pooks, Jonathan Lisle, Federico Epis and Home Video, achieving support from a wide list of industry makers including Sasha, Timo Maas, Nick Warren, Hernan Cattaneo, Tom Pooks, Pole Folder, Anthony Pappa, Randall Jones, Flash Brothers, Eelke Kleijn, Kosmas Epsilon, Kasey Taylor and Pole Folder.

Several of his releases have been featured in worldwide compilations along with Hermanez, Kruse & Nurenberg, Martin Eyerer, Oliver Klein, Martinez, Stefano Noferini, Rainer Weichhold, Lützenkirchen, Alex D'elia, Phunk Investigation and Nihil Young among others.

Quality DJ skills have take him to compile 3 CDmix and a numerous of Digitals, showcasing best of his repertoire along with exclusive productions from soem of the worlds top artists and tomorrows best talents to highlight.

David Minor studied at the Joffrey Ballet School where he received a BA in Classical and Contemporary Dance. His artistic background also includes a PhD in Classical Indian Voice and a broad range of theatre and film roles. David moved to Berlin in 2005, where he released his first album Sparse on Nonine Recordings - it received a nomination for the German Record Critics Prize.

He has since released a number of albums and EPs with such names as Klaus Scheuermann (Hansa Studios), Ray Okpara (Mobilee Records) and Re. You (Mobilee Records).

Davids musical style is a unique blend of elements ranging from electronic, post-modern classical, to smoky cinematic jazz. His vocal style has been described as being "... like Jeff Buckley dancing with Billie Holiday in a Magritte painting... " - (Say Hello Max, 12/09). David works between his composition/vocal career and the University of Hawaii, where he studies endangered languages of the South Pacific.

Paul Adam is a dj and producer Bari-born. He started djing at the age of fifteen. While growing up his undeniable passion focus him on house music thanks to two great Italian master djs and now friends, Flavio Vecchi and Ricky Montanari. During that time he got an extensive musical knowledge collecting an incredible number of vinyls. His first original track was I Just Want You with the participation of his great friend and partner Tony Huncle. Paul is appreciated for his particular and eclectic style, from Deep to Techno.

Along with his friend Emanuele Inglese have produced All night long signed by Natura Viva label; besides releases on System Recordings, Imala Musi and King Street.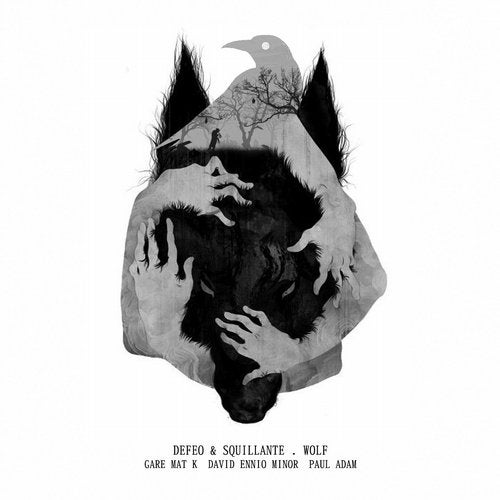 Release
Wolf