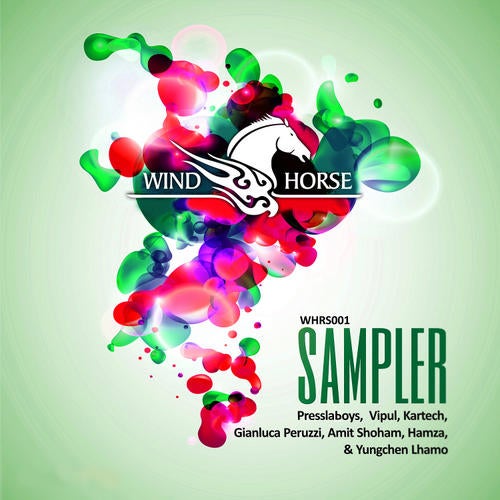 Release Date

2011-08-16

Catalog

WHRS001
Wind Horse Sampler

New Delhi's Wind Horse Records has been busy showcasing the best that the Indian electronic music scene has to offer, bringing artists like Hamza and Vipul Angirish to western ears. For adozen releases the label has stretched the boundaries of house music by integrating distinct elements of traditional Indian music, as well as musical tastings from other worldly cultures. Now, with this new sampler proclaiming the state of the label, Wind Horse finally allows non-Indian remixers a chance to touch their works, introduces a new artist by the name of Kartech, and reveals a new track each by Hamza and Vipul Angirish. It's a fantastic glimpse into the future of this exciting label while reflecting its past accomplishments.

Recurring Wind Horse artist Vipul Angirish opens this release with "Luna Mar." This young producer, who was actually told by an Indian fortune-teller that being a DJ was his destiny, has been making serious waves with past Wind Horse tracks such as "Indian In San Juan" and "Dream Surfing." "Luna Mar" is an atmospheric groover full of melody and warm, bass vibrations. Pulsating pads and crisp rhythms propel the track towards its gorgeous, understated break down section. House music bliss.

A pair of remixes follow of "Wind Horse Rising," the acclaimed track that label owner Hamza recorded with famed Tibetan songstress Yungchen Lhamo, released previously on Wind Horse. The first version is undertaken by longtime Italian house duo Presslaboys and Gianluca Peruzzi who deliver a driving and haunting rendition. A strong rhythmic shuffle underpins Lhamo's exotic vocal as the music builds to an impressive crescendo. San Francisco's Amit Shoham, main-man of Tarantic Records, supplies his own remix of "Wind Horse Rising" featuring machine-like beats and hypnotic vocal loops. An ethnic guitar part leads the melody as dubby elements and groovy percussion help to entice the dance-floor.

Hamza has been having a busy year thus far, with his big "Mali Dreams" single and high profile DJ gigs, including a showcase at the Electron Festival in Switzerland accompanied by live percussionists. Here Hamza contributes "Sun Blazin," a brand new track exclusive to this sampler. All of the classic Hamza elements are present including deep, propulsive house rhythms, vocoded vocals, reverb-splashed padsand effects, and seamlessly added world music ingredients. This cut is a particularly effective dance floor driver, as its solid low end and catchy synth-work should create the proper vibe for late night clubbing excursions.

Wind Horse is also using this collection to introduce a new artist, the New Delhi-based Kartech. The son of an accomplished tabla player, Kartech applied his familial exposure to beats and rhythm to DJ'ing and production. His track "Smokey Sunrise" sits perfectly in the Wind Horse catalog, filled with bright percussion, scintillating pads, and club-primed drum programming. It's a beautiful piece of house music and a promising sign for this new artist. Look for more of his work to appear on Wind Horse in the near future.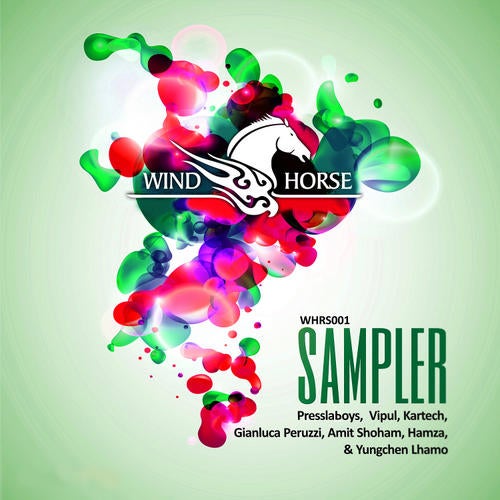 Release
Wind Horse Sampler
Release Date

2011-08-16

Catalog

WHRS001