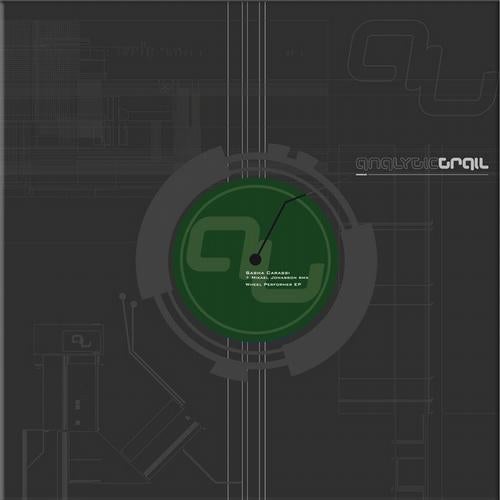 ANT037 - Sasha Carassi - Wheel Performer

Analytic Trail get in touch with Sasha Carassi, another Neapolitan Techno spokesman. Sasha as well known for his many projects on labels like, Drumcoe, Harthouse and his famous label Phobiq. This new work is a mix of 2 powerful tracks plus a remix by Mikael Jonasson, a Swedish producer coming from previous releases on labels like Figure, Harthouse and 8 Sided Dice.
Wheel Performer is structured on a straight Techno line and an heavy kick is hooked by an impressive sub bass . A rough dark synth is the most important element in this tune, is a Big Room Techno tool of course.
Mikael Jonasson makes a great remix of Wheel Perfomer, following the original line, but giving to it his personal feeling. The Kick is heavier and this time the synth has a spectral mood, the hi hats in upbeat are soft but rousing anyway.
Gradient is the last one, a filtered mix of bass and kick are doomed to explode and to getting high the track driven by an harassing bell. A little entries game rounding to pushing on the frame, essential Techno device.
Superlative work from Sasha Carassi, an energetic release, of course Analytic Trail is the executive producer of another top quality Techno project.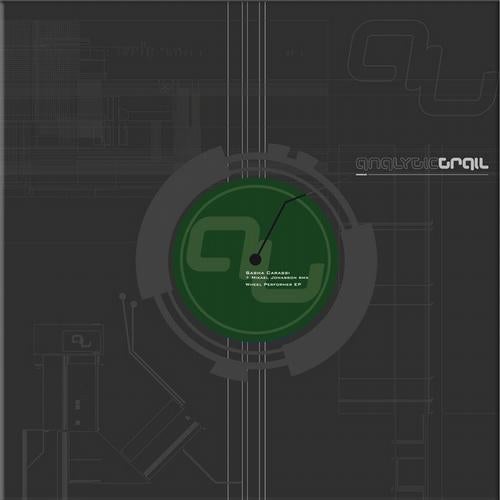 Release
Wheel Performer