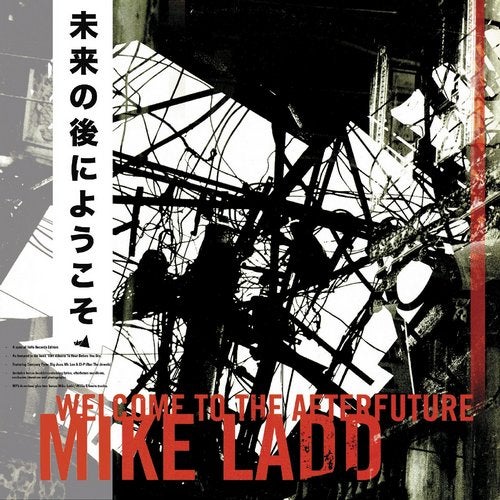 "F**k neo-soul, this is post-soul, only better than something called post-soul should ever be." - Pitchfork

We are extremely pleased to present a timely re-issue of Mike Ladd's crucial and seminal work 'Welcome To The Afterfuture,' an L.P. that is included in the book '1001 Albums You Must Hear Before You Die' and describes Ladd's masterstroke as "a powerful statement on the concept of justice in a godless land." The albums "unique voice from a tobacco-raspy philosopher capable of arch comedy, social insight, and emotional impact in the same line" is an essential "grounded trip" that also features the esteemed and much missed Company Flow, Big Juss, Mr. Len and El-P (Run The Jewels).

Summoning b-lines, electronic spatter, jazz wig-outs, hard hip hop, Indian ragas and soundtrack ephemera, Mike Ladd chooses a different voice (and sometimes an absence of voice) for each tune. He runs hyper-literate, pun-stuffed rap against pitched-down crooning, Pif-punk call-and-response against uninflected reportage, preacher's cadences against poetry. Something that particularly resonates on this now 15 year old album are two very specific references to Amadou Diallo and his murder where today, 15 years on, we're still going through these same issues with police brutality and police killing.

This special Va Va Records edition is packaged with a special digital booklet complete with exclusive pictures, lyrics and literature from prominent writers and critics.

"A powerfully moving blow from an artist who typically aims for the head" - Steve Chick (Mojo/Loose Lips Sink Ships).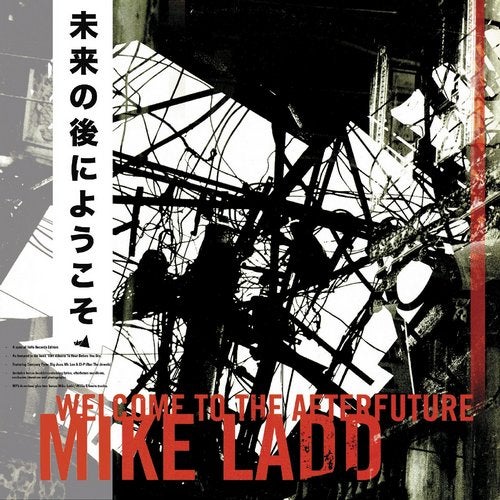 Release
Welcome To The Afterfuture