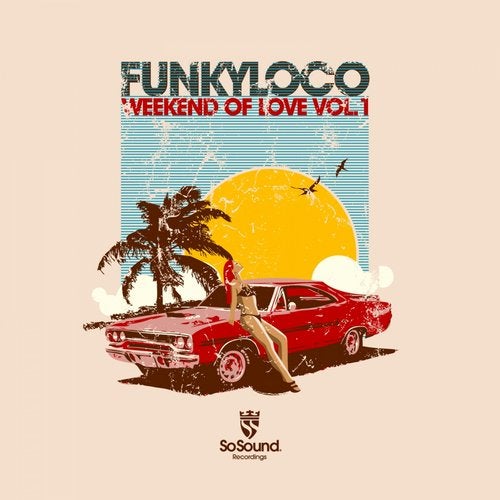 Direct from South Beach, Florida, So Sound present classic and unreleased cuts from some of the best producers in house.
Sunrise to sunset and beyond, the atmosphere is charged with the warm memory of disco beats and a funky tingling on your skin.

Product Description
2011 One CD set and the first installment in the 'Weekend of Love' series, a collection of the most outstanding mixes presented, compiled and mixed by So Sound's own Funkyloco (aka Pablo Varela), who pushes forward to arrange a compilation directly to the warmth of the sun while near the pool, beach or beach house. Move over Fantasy Island and make way for this Argentinean as he soothes your senses right away into his mix.
Weekend of Love Vol. 1 will take you to an imaginary place; soulful , melodic , uplifting and driving; a flawlessly bronzed antidote to the winter blues.
From start to finish this mix lifts your spirits from the laid back sounds to the club and back into a retro disco fueled odyssey for you to enjoy.

The mix contains some So Sound classics like: Jazzy Eyewear's 'Found the way", Toka Project's 'Session One' & Mood Rotation's 'Getting Started' as well as some incredible unreleased material like: Funkyloco - Never let me go, Jazzy Eyewear - The Renaissance (Les Loups' 1979 Remix) & Les Loups - Shake off.

13 tracks including cuts from Toomy Disco, Funkyloco, Red Box Lounge, Les Loups, Jazzy Eyewear, Toka Project and more. This exclusive collection brings the spirit of a 'weekend of love' into any household on any day of the year. So Sound Recordings.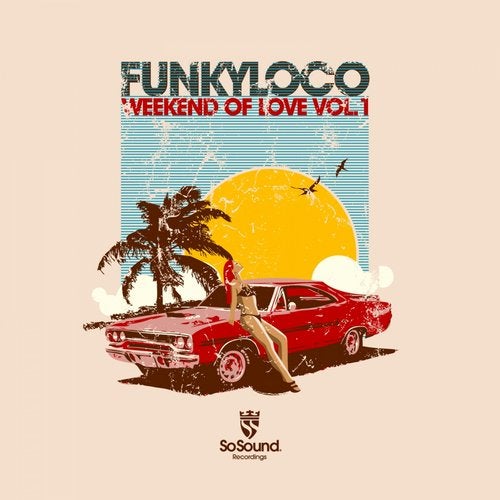 Release
Weekend of Love, Vol. 1