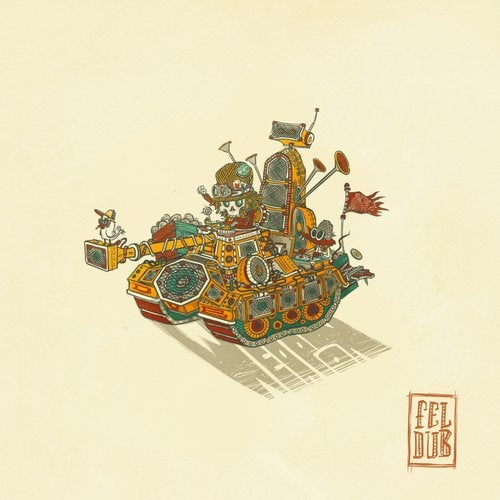 Release Date

2019-10-11

Label

Banzai Lab

Catalog

BLAB51FEL6
"Weapon" full release produced by Feldub. Resulting from a long studio work punctuated by concerts on stage or sound system, this album brings together all the influences that have animated for over 11 years the artistic project of the "dubmaker" FELDUB, from Bordeaux, France. The choice of the artistic collaborations (authors, singers, instrumentalists) testifies it largely.
By calling together "roots" singers (Kojo Neatness, U Brown, Marina P.) or influenced by electronic music and hip hop (Thomas Anton, Jman), MCs and toasters from the sound system scene UK (Danman, Mr Williamz) or that, nowadays abundant, of France (Twan Tee, Sama Renuka): this album celebrates the still alive heritage of dub culture born in Jamaica at the end of the 70's. tribute to the power matrix of such a culture, the album crosses all the epochs: from the most roots dub to the most electro influenced by the French dub scene of the 90s or that of the sound system UK, while passing by the hip hop and the very contemporary "Bass Music".
Despite the deliberately "patchwork" aspect of this album, a coherence emerges: that of the dub precisely (trance, sample, sound effects) but also that of the harmonic lines (trumpet, melodica or violin) that accompany and color all the productions of this LP.
Feldub is a french dub producer/band from the fresh indie label Banzai Lab. Inspired by the roots of jamaican dub music, the UK sound system culture & the french dub's "dark touch" : this project mix electronic music with instruments (mainly cords, brass and melodica) in a stepper jazzy mood. Feldub wanted to give a militant color to the project by calling it "Weapon". The dub is a weapon: at the same time positive, critical and committed, it invites to escape but also to denounce the authoritarian drifts, the racism, the exploitation ...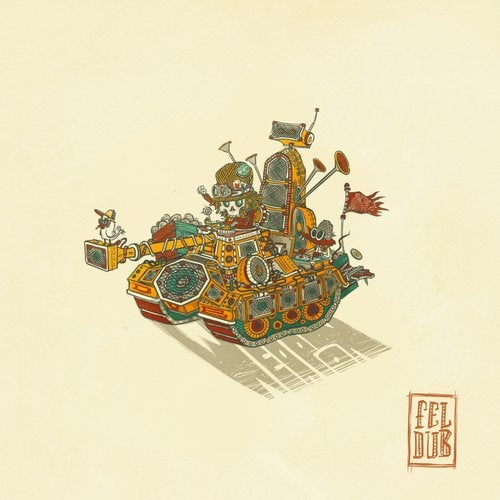 Release
Weapon
Release Date

2019-10-11

Label

Banzai Lab

Catalog

BLAB51FEL6