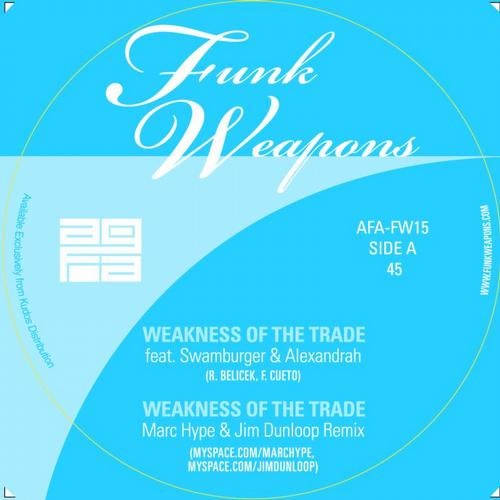 When we released 'Social Comment' back in '06, we had hoped the CD sales would be large enough to support releasing the whole album on vinyl with a follow up album of remixes. But, the album sold poorly, and we lost momentum on the project. Before we lost focus, we sought out across our great network for remixes, and they finally came back in and really re-vamped our love of the album. The first 2 remixes we will release here are from our co-worker Dr. Delay, and Germany's Mark Hype with Jim Dunloop.

First on the beat block is 'Weakness of A Trade', a hard hitting song with some hard lyrics from Swamburger over some heavy hitting beats and horns. Mark Hype and Jim Dunloop came correct with a sick funk remix, which rocks in at 110bpm. You might have heard of Mark Hype and Jim Dunloop from their series of releases on Milk Crate/MPM. They came to our attention when they released the 'The Antique Anthem', which quickly became of staple of the All Good dj set.

The 'B' side contains 'Freedumbs' a big bouncy bass rides all over this track with some really colorful wordplay from Swamburger and Alexandrah. This song has a deeper vibe, but still rocks a nice tempo perfect for blending those summer drinks too. Dr. Delay brings the song into a little bit rougher territory with his remix.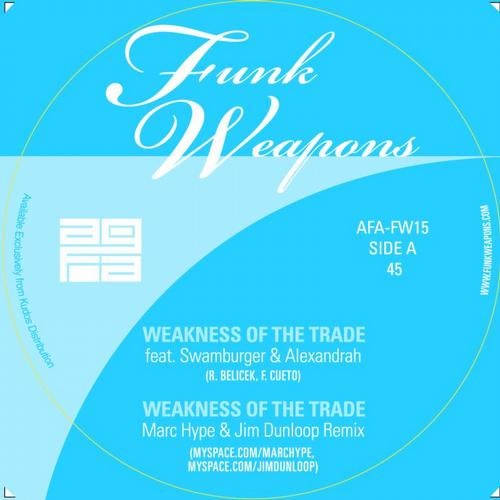 Release
Weakness of a Trade