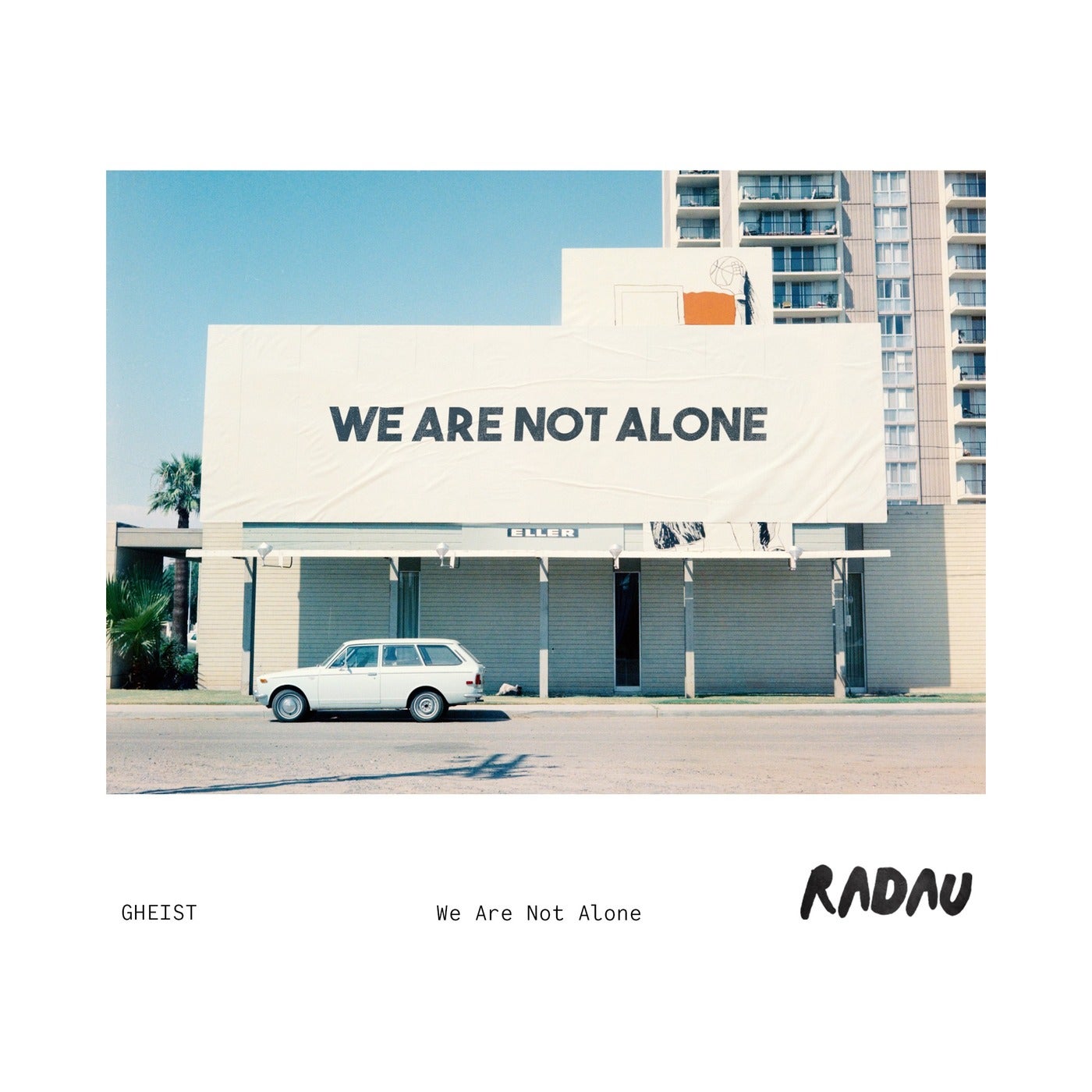 Hype
Release Date

2021-04-02

Label

RADAU

Catalog

RADAU08
Berlin band GHEIST announce their debut LP 'Zukunft' and present the first single 'We Are Not Alone', which is set for release on the 29th March via their own imprint Radau Music. Working their way through the challenges posed by 2020, GHEIST have set out to deliver an album that presents the two sides of their artistic and musical personalities; club focused tracks alongside music that is difficult to classify, with the aim of providing an honest interpretation of their artistic expression.

Creative freedom and emotion are at the heart of GHEIST's productions, creating connections that are felt deeper than the music and longer lasting than the length of a single track. 'We Are Not Alone' sets the tone for the forthcoming LP to impressive effect, bold basslines and breaks combine with soaring synths and evocative vocals, epitomising GHEIST's sound.

"'We Are Not Alone' describes the feeling when you realise that no matter how much you miss or yearn for something or someone in your life, you're not alone with it. Especially during this challenging time, when we've been isolated from the world and often tend to forget." - GHEIST

Album title 'Zukunft' translates directly from German as 'Future', one which GHEIST look toward with collective optimism. Taking the time to slow down and reflect during the past 12 months has led the band to this point, slowly crafting their album from top to bottom with minute detail allowing them to pour emotions into each song. Their long affinity with song writing, composition and melody has defined their process of crafting powerful electronic music; each song a story, a feeling or a moment that has been experienced by all.

Their full album, 'Zukunft' is expected in late 2021, with full details being shared closer to the time.