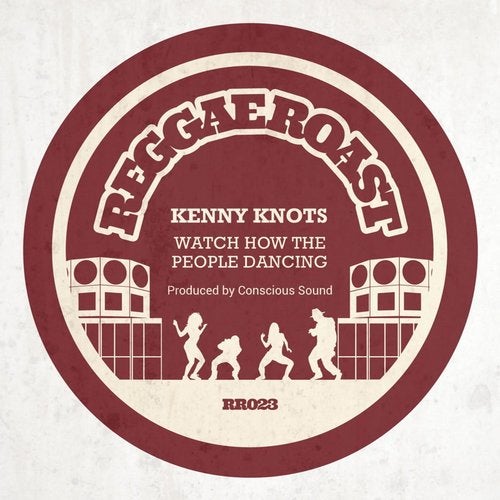 Kenny Knots & Conscious Sound
'Watch How The People Dancing' (RR023)
Reggae Roast Records
Release Date: September 2015
Format: 7" Vinyl & Digital


Reggae Roast strike again! After a summer of sell-out shows, critically acclaimed releases, Soundsystem shellings, both at home & world-wide, they're back once more with a killer 7" slab of wax courtesy of two UK Reggae legends, Kenny Knots & Conscious Sound.

'Watch How The People Dancing' was a big hit for UK veteran Kenny Knots way back in the mid eighties on the revered North-East London Soundsystem's label, Unity Sounds. Produced by Ribs AKA Robert Fearon, this early UK digital bomb was as important to the sound of modern day Reggae as King Jammy's influential 'Sleng Teng' and it continues to set any dancehall alight. Conscious Sound's fresh take on the riddim sits somewhere between the original heavyweight digital style he's known for and one of Dr. Dre's signature tracks 'The Next Episode'. With the dubwise version on the flip of the 7" this release is an essential piece for any serious selector's record box. Flash it!

Kenny Knots has been flying the flag for UK Reggae for over three decades and has worked with some of the best record labels, soundsystems and producers worldwide. With crucial long playing sets on Dubateers, Jah Tubby's, Conscious Sound imprints & Mungo's Hi-Fi's, Scotch Bonnet, it's no wonder Kenny is one of the most in-demand singjay's on the planet.

Conscious Sound (Dougie Wardrop) is a production powerhouse based in London. He's responsible for a vast quantity of genre defining records & LP's since 1989 and he continues to churn out hits on a daily basis at his custom built studio in Hackney which started with a 4-track Mixing desk he purchased from another UK Reggae stalwart, Nick Manasseh. Still touring and releasing records at a phenomenal rate, Dougie shows no signs of slowing down!

Up next from Reggae Roast is Adam Prescott's debut LP, digikal selections from Vibration Lab and more from the RR stable.

More fyah!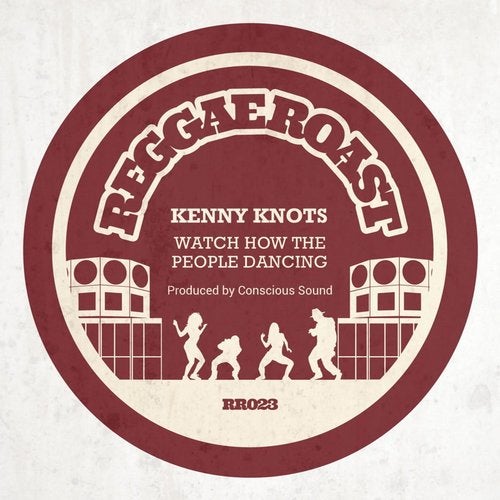 Release
Watch How the People Dancing