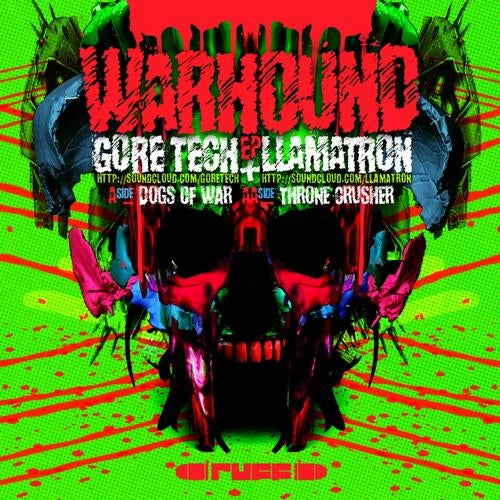 Release Date

2012-11-15

Label

Peace Off

Catalog

RUFF15
RUFF 15 - GORE TECH & LLAMATRON - Warhound Ep

No B Side For the Dogs Of War !!!
For their first Vinyl appearance, Angry & Hungry, GORE TECH & LLAMATRON ate all the Frequencies spectrum and drill the wax !
The Ruff 15 - Warhound Ep is one of Most Powerfull & Violent "Dubstep" since "War in the Making" on the Ruff 08 by Broken Note.
Super Sonic Sounds Bass, Ultra Edited Synths, Disturb Ambience & Heavy Sidechain Beats are all in, to Kick in The face the Dubstep World.
More than a speech, jump on the player to hear the damage...

GET BUSY TO THE SOUND OF TOMORROW ...
GET RUFF !!!