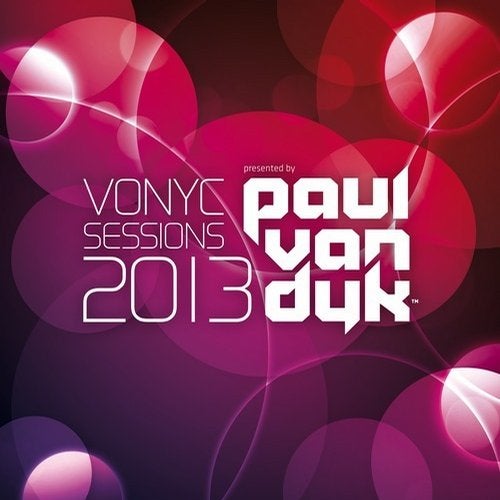 Release Date

2013-12-13

Label

VANDIT

Catalog

VANVS049
52 weeks, 52 radio shows, transmitted around the world on 60 + leading stations, in which Paul van Dyk brought over 600 tracks to the ears of VONYC Sessions ever-ready listenership in 2013. That though was the easy part! The audio artisans end-of-year challenge is to refine those playlists down into the most requested best of the best. From twelve richly packed months of Radio tracklists, hes landscaped those first-among-equal tunes into ethe-year-that-was mix n PvDs definitive 2013 encapsulation.

That Jan-to-December sonic-ride naturally includes tracks from some of electronic musics best-known practitioners. W&W, Ferry Corsten, Omnia, Cosmic Gate and many others are joined on its discs by newer-bloods, as eVONYC 2013 delivers the latest/greatest studio-ware from the likes of Protoculture, Maarten de Jong, Estiva and Las Salinas. After another standout VANDIT year eVONYC Sessions 2013 also kisses the speakers with a wealth of the labels audio. Sporting 2013 floor-quakes from Judge Jules, Alex M.O.R.P.H., Giuseppe Ottaviani and Shato & Paul Rockseek, naturally theres also much from the maestro himself.

So sit back, hit up that Play button and enjoy the 2013 ride all over again!

The first mix heads straight into the thick of it, flashing back to summer highs with PvD & Arnejs techno-rific eWe Are One 2013. From there van Dyk reaches multiple points on the stylistic compass, building sonic mood and range into the mixs map. Las Salinas eSay Another What brings tech eclecticism, whilst the deep-dive of eImmersion from Omnia and Alexander Popovs autumnal eMoscow Subway splice in deliciously moody prog-trance shades.

Sweeping up the midsection comes Alex M.O.R.P.H. & Jerome Isma Aes propellant eBang, hotly chased by his new VANDIT slam-dunk eMagnum. Through the infectious, intense frequencies of W&W/Ummet Ozcan co-production eThe Code and the vocal enigma of Nick The Kid & The Nameless Girls eBright Light, eVONYC Sessions revisits the spring. Delivering the mix its conclusion, Paul invokes the atmospheric aura of his own eLost In Berlin and the self-propelled drum drama of Simon Pattersons eThe One.

iCompiling the annual VONYC Sessions album is one of the most demanding, yet fulfilling tasks I do in a yeari, says van Dyk. iSelecting the best of the best from your most requested tracks in any 12 month period - especially one as alive with good music as 2013, is always a challenge. The perspective it brings to the end of each year though is the reward. With the release of this eVONYC Sessions, collectively I feel weve brought a picture-perfect representation of the year. Hopefully its one youll return and listen to many times in the future and remember this great year that was!i

Disc 2 opens in inspired mash-up mode, fusing Ferry Corstens latest eDiss with the emotional sear of PvD & Plumbs eI Dont Deserve You. eOpen My Eyes makes it a van Dyk double and again opens the mixs themes up wide. In quick succession the wistful trance of Protocultures eTalisman, Heatbeat & Chris Schweizers technelec threat eNasty and Estivas rapacious eDino Drums all take their turn to hold sway.

eVONYCs mercury continues to rise with the introduction of some pure form trance courtesy of Giuseppe Ottavianis eEarthbeat and Matt Daveys much-spun spin on the classic eGreece e2000. The Christian Burns/PvD team-up eWe Are Tonight and the big-room bombast of eSuper Dad (the latest from Richard Durand) keep both tempo & tone spiked. Its final minutes bring the climactic audio combustion of Shato & Paul Rockseeks early summer club-crusher eDeer Friends, Maarten De Jongs fierce eFace The World and Cosmic Gate crowd-rousing/rocking eSo Get Up.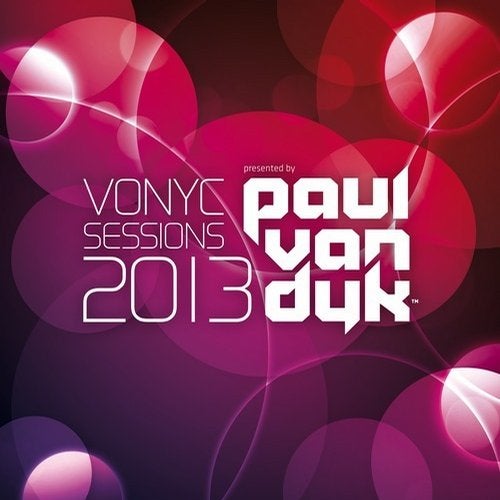 Release
VONYC Sessions 2013 - Presented by Paul van Dyk
Various Artists

Release Date

2013-12-13

Label

VANDIT

Catalog

VANVS049