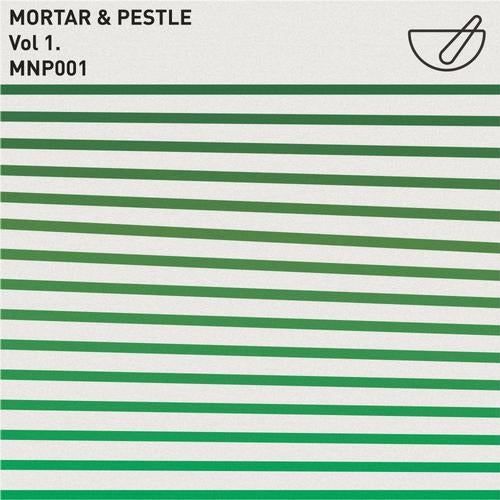 Dolby Anol are a Scottish Duo famous for mixing it up. With each release over the years they have prided themselves on being unreliable; switching genres like a footballer's wife switches sling backs. It is with this moderus operandi that they conceived their record label, a mixing pot of styles and genres that they have -rather fittingly- named "Mortar and Pestle."

With the simple aim of being a label dedicated to good music, mortar and pestle will-like the duo themselves-refuse to be defined. A taste of things to come is now on offer for you in the labels first offering; the Lazily titled "Vol1."

The tit-bit compilation set its 5 artists a test. Each track had to be "Indian." We trusted in the ability of the producers on show to team with that theme and deliver us something truly special.and were not disappointed.

First up on the compilation is rising star, and fellow Scot, Polymath. His relentless "Thangra" takes a sole male vocalist and drops him into deepest, darkest acid. The track growls with menace; from the sharp cowbells vanishing into pools of reverb to the snarling bass rising throughout the tracks brisk pace. Polymath is already being championed by some of dance musics hierarchy and this track is clear proof of his talent.

Next up is Label bosses themselves "Dolby Anol" with their broken sample house track "Hold up." Taking the Indian theme and going moccasin rather than mubai, the track is an incomprehensible vocal house track where you are blasted with approximately one thousand ideas at once at the rate of 37.5 per second..approximately.

Power Circles offers up her "Raga" next and has clearly been doing her homework. This track is a shortened version of the classic Raga structure; a steady progressive piece that just seems to keep on building up. The Uruguayan comes across like a modern day Charanjit Singh, this song works as a neat insight into the strong influence the Raga played in todays modern dance music.

Slowing down the pace is London's Slimes and his track "Talaq Talaq Talaq." Here he's created a groove that evokes the greatest pre club car rides, all be it in New Dehli rather than Stoke Newington. We urge you to jump in have this song blaring in your car, windows down, hands resting on the roof and heads a bopping.. just don't drink-drive please!

Rounding up the Compilation is the mysterious Baby Diego and his track "Hello Hello." Baby Diego famously, and rather cheekily, released a version of Duck Sauce's hit "Barbra Streisand" BEFORE the original even got on shelves. Even after it was released it stuck on Radio 1 playlists and clocked up over 150,000 views on youtube. He promises more bad behaviour soon but rounds this compilation off with clinical precision. A slick power house track with huge vocals and a high synth bass thrusting you into a fit of dance floor frenzy.

Mortar and Pestles Vol1 proves itself to be something completely against the grain A stand out, must have collection for DJs across the genres. We at the label look forward to confusing you release after release.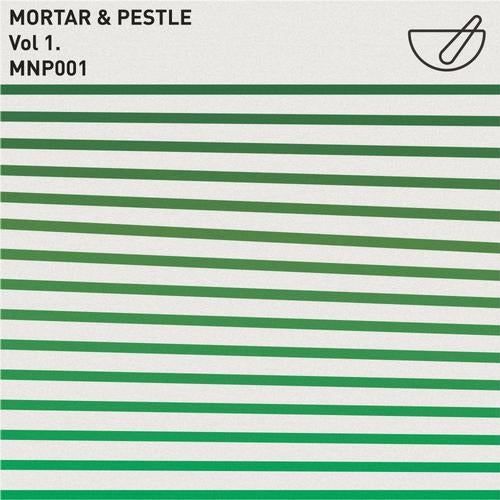 Release
Vol.1