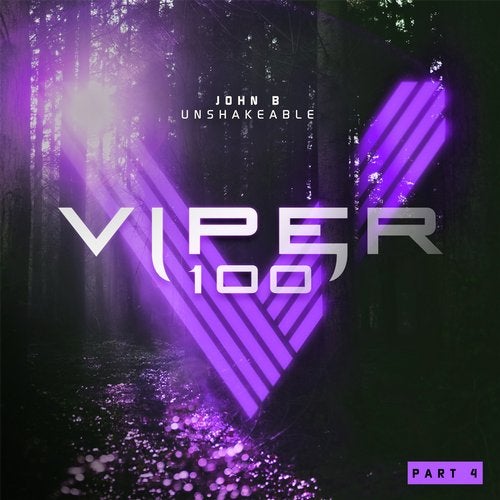 Responsible for some of the most ground-breaking vocal and dancefloor Drum & Bass hits over the past decade plus, Viper Recordings is known for both its heavyweight roster of artists and its continuing mission to champion fresh and upcoming talent. Now, 13 years on, Viper have hit their 100th release and are celebrating in style by dropping a huge 4-Part EP titled VIPER 100.

The VIPER 100 EP series consists of four exclusive Viper artist collaborations to mark the occasion. With the first three installments already firm dancefloor favourites courtesy of BMotion vs. Dossa & Locuzzed, Trei vs. Insomniax and Futurebound vs. Jaguar Skills, Part 4 finishes off the series in style with recognised Drum and Bass legend John B at the helm.

'Unshakeable' sees one of the most instantly recognizable and legendary figures in electronic music, John B join Viper for his first ever release on the label. Fully encapsulating the unique sound and synthwave influences John B is world-renowned for, 'Unshakeable' lays down an unforgettable mix of elevating vocals, murky synths and a rolling bassline. Packed full of drums and incorporating just the right amount of atmospheric goodness, 'Unshakeable' concludes the VIPER 100 EP series in serious style.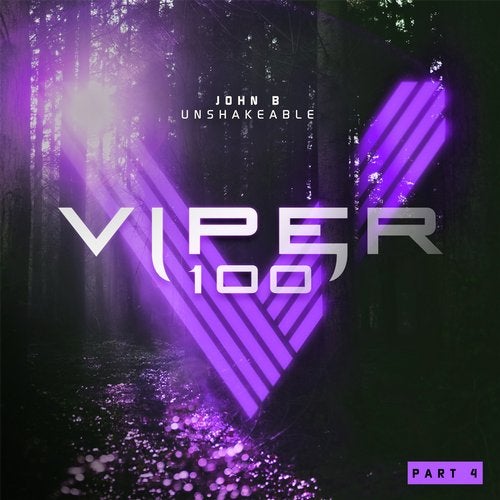 Release
Viper 100 (Part 4)