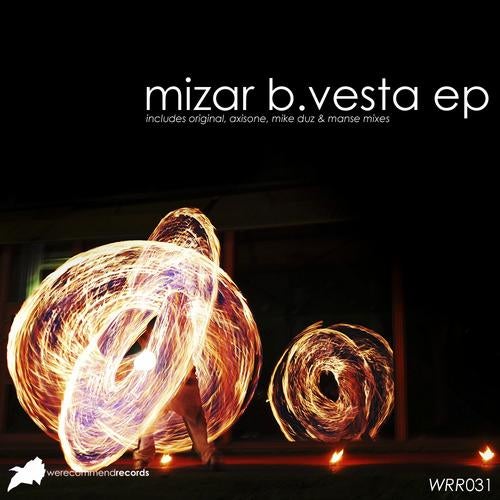 Mizar B is back! Since his tremendous progressive EP "Pollux" Mizar B is now back with the up beat "Vesta EP". With his originals "Vesta" and the emotional "Star Compass" Mizar once again delivers pure quality to the progressive house scene and with him on remix duty we got axisONE, the great talent Mike Duz and swedish debutant Manse.
"Vesta" offers that "good vibe" feeling we all get from time to time and it will take you about two minutes to get that exact feeling listening to "Vesta".
"Star Compass" has Mizar B written all over it. A snatchy beat, whomping beautiful chords and a beautiful soundscape. An emotional piece!
First up is axisONE to take on "Vesta" and oh dear, what a job he has done. We can't stress it enough. AxisONE has transformed "Vesta" into a roadster of a track. The energy of this one is incredible and completely mindblowing and of course axisONE has once again proven why he deserves to be with the best there is.
Second up is our newly found talent Mike Duz. This kid is from France and there's not really much to say here. France has always impressed the music world and Mike Duz is no exception. Mike puts his own touch into "Vesta" and does just that with brilliance.
Last but not least we have our fellow from our home country of Sweden doing his debut on WRR. Manse! A sort of scaled, bumpy, underground, groovy feeling swirls around the track and has it highlight during Manses beautiful breakdown of "Vesta". A great production!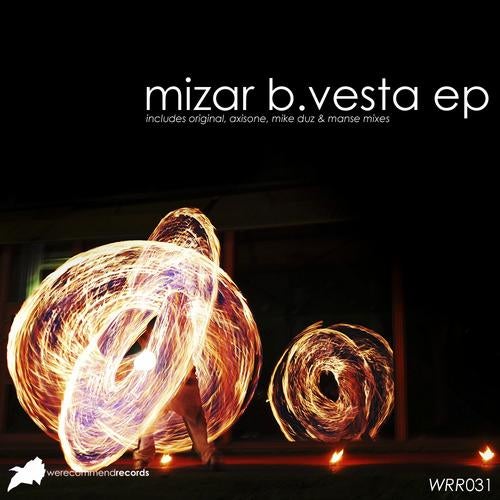 Release
Vesta EP