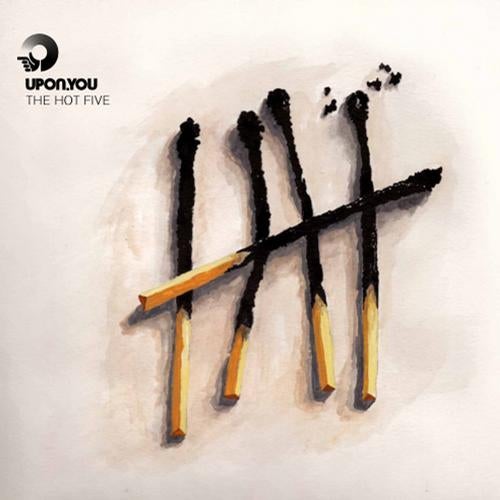 Has it been five years already? We've been so busy pumping out tracks and organizing parties that we haven't had a whole lot of time for self-congratulatory nonsense. But now, looking back at the past half-decade with nearly 300 tracks released and dozens of packed label nights in Berlin and around the world perhaps the time is right to mark our accomplishments. With that in mind, we bring you The Hot Five, a two-disc set lovingly compiled by our label co-founder and flagship DJ/producer Marco Resmann. And, as much as this collection is a celebration of our existence so far, it's not just some exercise in anthologizing and repackaging. One of the guiding principles of Upon.You (and as we feel it should be, house and techno in general) is moving forward, which is why everything found here is piping fresh: the first disc comprises twelve new, exclusive tracks from our talented stable (including Gunnar Stiller, The Cheapers, Matthias Mesteño and Emerson Todd), while the second disc contains ten brand new remixes of selections from our past releases, crafted by some of the outside producers we've admired and befriended (such as Layo & Bushwacka!, Kris Wadsworth and Barem).

Disc One conveys the full spectrum of what tech-house can sound like in 2012, taking clear cues from dance music's rich history but without any blatant retro fetishism. From the mechanistic beatdown of ONNO & Marcus Gehring's High Five to Re-UP's deep and dubby Guess Who' Back, there's an adventurous sense of pushing things further not the least of which, dancers' bodies on the floor. Another method we have always valued is the overlapping of different styles and sounds, exemplified here by Magit Cacoon's A Place to Dream About (with its manic, jacking rhythmic interplay and cool, sustained piano) and Ruede Hagelstein's Crazy Lips (in which a raw, old-school acid bassline gets contrasted with contemporary synth stabs and production flourishes). Of course Resmann himself contributes as well, with the hazy rollick of Room 06, which Berliners may have heard him play during this summer's Upon.You label nights at Panorama Bar and Watergate.

Disc Two breathes new life into our extensive back catalog, thanks to an international assemblage of remixers who have been encouraged to take liberties with the source material. Kris Wadsworth (Get Physical) tackles Emerson Todd's You Got To, creating a Bizarro World version of piano house that combines a Laurie Anderson-esque vocal stutter with a mutant bassline for disorienting results. André Lodemann (Best Works) offers a smooth yet tingly take on Douglas Greed's pop-leaning Sense, while Salvatore Freda (Freerange) adds a soulful vocal sample to Resmann & Meinhardt's L'Amettla along with synthetic tweakings and surgically precise percussion. Elsewhere, Layo & Bushwacka! (Olmeto) put some extra pep in the step of Gunnar Stiller, whereas Patrick Chardronnet (Connaisseur) pulls Ruede Hagelstein into the black, murky depths of the ocean.

Heralding in our massive, milestone 2xCD compilation one week prior will be a special 12 sampler, featuring three additional remixes and edits by Steve Bug, Sebo K and dOP with their respective versions of Sierra Sam, Ruede Hagelstein and The Cheapers. We certainly hope this is enough material to satisfy our loyal DJ followers who have supported our releases over the years. And there's good news for our clubber fans too: We're embarking on international fifth anniversary tour in October, continuing through early next year, sharing our passion with you up close and personal.

The cover art of The Hot Five created by our trusty go-to firm Eat, Sleep + Design depicts five burned out matches. What you don't see, though, is the techno firestorm that the Upon.You team has ignited. To experience that, you'll just have to listen!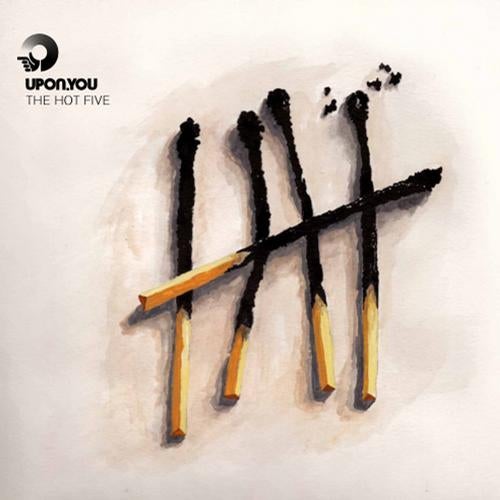 Release
V.A. The Hot Five